National Basketball Association
National Basketball Association
Pistons getting big boost from their reserves
Published
Jan. 11, 2013 12:05 p.m. ET

Detroit had just upset the Miami Heat and LeBron James was reviewing the game with reporters when he saved some of his most effusive praise for an unlikely recipient.
It was Pistons guard Will Bynum, who at one point this season went three weeks without scoring.
''He controlled the game,'' James said. ''We couldn't do anything with him.''
If Detroit finishes with a respectable record - and at 13-23 the Pistons have a long way to go - these last couple weeks may end up being the turning point. Detroit has won six of eight, including a four-game winning streak that ended Sunday.
What's changed? The performance of the backups - players such as Bynum, Austin Daye, Charlie Villanueva and rookie Andre Drummond.
''They play at a pace, a spirit, an energy level, and that's important,'' coach Lawrence Frank said. ''To me, so much of the game is how, on both ends, your pieces fit together.''
Detroit is 10th in the league in bench scoring at 36.9 points per game, according to STATS. But over the last eight games, the reserves are averaging 51.1. That included an 85-point effort in a double-overtime loss at Atlanta on Dec. 26, followed by a 64-point contribution in a 109-99 victory over the Heat.
According to STATS, the 149 points by the reserves were the most in a two-game span since Phoenix got 158 in 1995.
''Within our group, you never know who's going to have a big night,'' Daye said. ''With us, it's just trying to find our niche on the offensive end, which I think we're doing. ... The second unit has done a good job of just trying to stay consistent, trying to move the ball.''
Detroit has been trying to rebuild around young players, including center Greg Monroe and guard Brandon Knight. There wasn't much progress early this season, when the Pistons started 0-8 and fell way behind in the playoff race.
From Nov. 28 through Dec. 15, Bynum played in only two of a possible 11 games and failed to score. About a week after Frank began using him again, Bynum broke through with 31 points in the loss to Atlanta before scoring 25 against Miami.
Daye was even more of a forgotten man, playing in only five of Detroit's first 26 games. Now the slender 6-foot-11 forward is looking more confident. His late 3-pointer helped seal a win over Sacramento on Jan. 1, and he followed that up with 20 points against Atlanta last Friday in the final game of the winning streak.
Villanueva played in only three of the first 13 games but has received his share of minutes since. He's shooting 40 percent from 3-point range. Meanwhile, the 6-foot-11 Drummond is averaging 7.1 points and 7.2 rebounds.
Guard Rodney Stuckey, a starter for much of his time in Detroit, has come off the bench 23 times this season, but he's still averaging 12.2 points.
''I think it's the perfect mixture of players playing together chemistry-wise,'' Bynum said. ''You've got me - find guys and run the team, score when possible. You've got Dre rolling to the basket. It's tough when you've got Austin and Charlie and Stuckey on the weak side. It's tough to defend.''
The big concern going forward is defense. As impressive as it is to watch the second unit score points in bunches, the Pistons have to be mindful of the other end of the court, too. The second quarter is when the backups have done a lot of their damage recently, but as Frank pointed out, Detroit was outscored 38-30 in the period during its 108-101 overtime loss to Charlotte on Sunday that snapped the winning streak.
But with the backups contributing, Frank now feels he has plenty of options, and a rare four-day stretch without a game gave him a chance to consider some varying lineup possibilities before Friday night's matchup at Milwaukee.
''Through practice, we had a bunch of different combinations throughout,'' Frank said Wednesday. ''One of the strengths of our team that we've seen over the last couple weeks is that anyone is capable of closing the game.''
---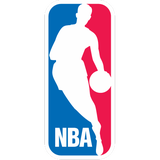 Get more from National Basketball Association
Follow your favorites to get information about games, news and more
---