National Basketball Association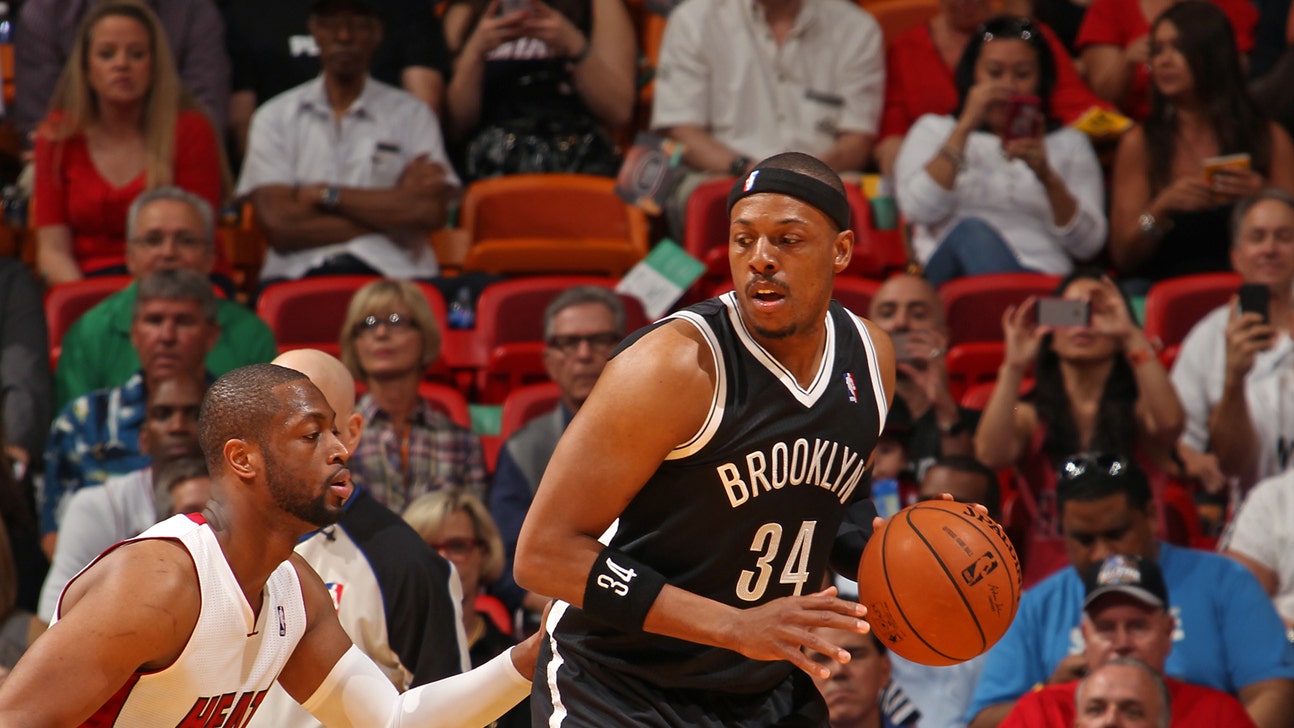 National Basketball Association
Pierce's 29 points pace Nets to yet another win over Heat
Published
Mar. 12, 2014 9:45 p.m. ET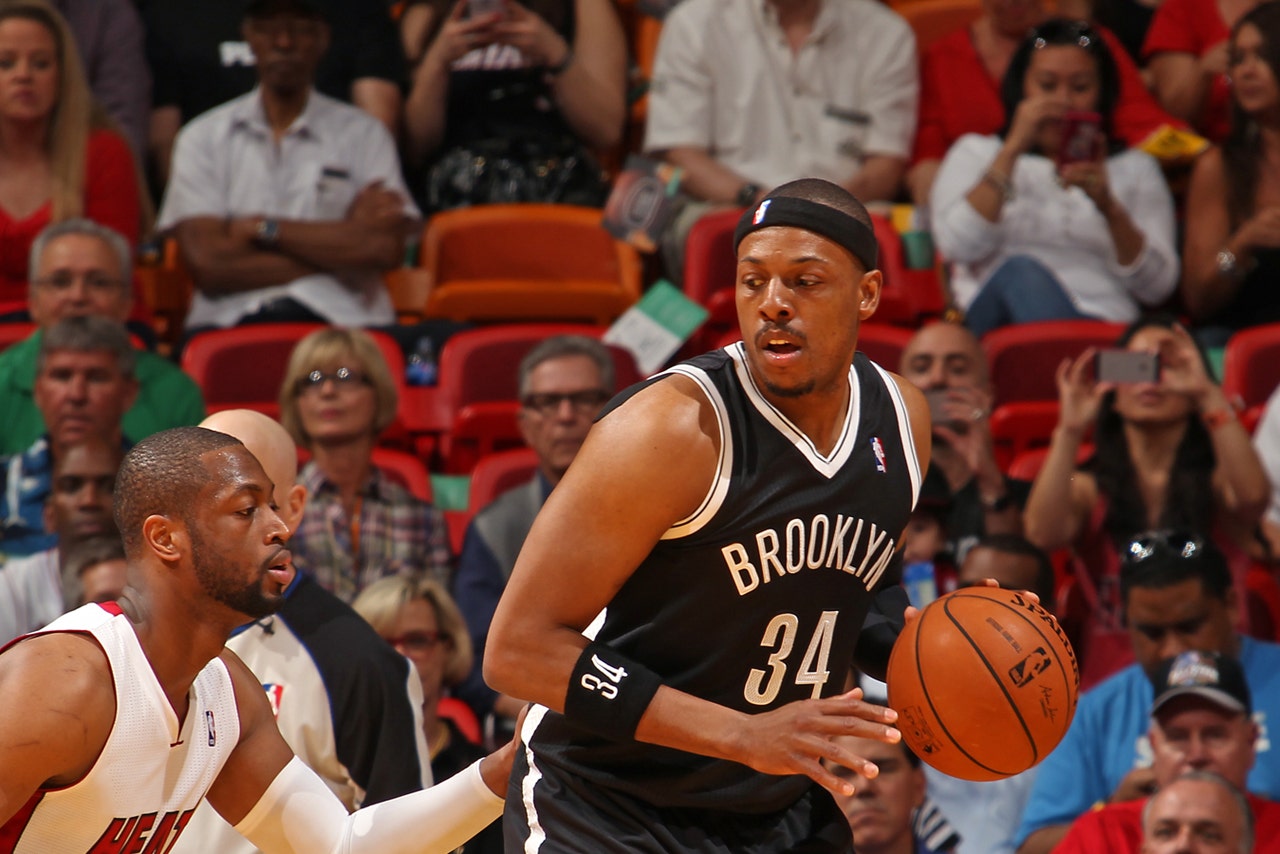 Something about facing the Miami Heat still brings out the best in Paul Pierce.
Jason Kidd isn't half-bad against them, either.
Pierce scored 17 of his 29 points in the third quarter and delivered two crucial scores late, Shaun Livingston created a turnover on the game's final play and the Brooklyn Nets topped the Heat 96-95 on Wednesday night -- moving to 3-0 this season against the two-time defending NBA champions, two of those wins coming by a single point and the other in overtime.
"We haven't had any success," Kidd said of Brooklyn's perfect mark against the Heat. "We've just been lucky to win some games."
Maybe, maybe not. In Kidd's past 24 games against the Heat as a coach or player, his teams are 19-5. And this was just the latest entry in Brooklyn's surge, with the Nets now an Eastern Conference-best 23-9 since Jan. 1.
Mirza Teletovic scored 17 off the bench. Livingston finished with 13 points and Andray Blatche scored 11 for the Nets.
Chris Bosh scored 24 points for Miami, giving him 15,003 for his career. Dwyane Wade scored 22, LeBron James finished with 19 and Mario Chalmers scored 14 for the Heat, who gave up 22 points off turnovers and were hit with two technicals (on Wade and Chalmers) for arguing calls within a 92-second span of the third quarter.
"It's competition," said Heat coach Erik Spoelstra, whose team has dropped four of its past five games. "It's survival of the strongest right now. ... We still feel confident about our game. We just need to put it together."
Miami had a chance at the end. Deron Williams missed a jumper with about 8 seconds left, and Wade grabbed the rebound. He took a couple steps downcourt, then called time out with 3.5 seconds remaining, and Miami had to burn another one in order to advance the ball into the frontcourt for the final play.
Whatever Spoelstra drew up never got off the ground. Bosh tried to get the ball to James in the lane, but Livingston knocked it away and time expired.
"Losing four of five," James said, "that's pretty bad."
Pierce was 5 for 5 from the field, 3 for 3 from 3-point range and got fouled on another try from beyond the arc in the third quarter, his biggest-scoring period of the season.
"I'm sure his antenna is raised in games like this, against us," Spoelstra said.
Chalmers made a 3-pointer to get Miami within 84-81 with 6:57 left, but Teletovic -- who hadn't had a double-digit scoring game in exactly a month before Wednesday -- answered from several feet beyond the arc on the next Brooklyn possession to restore a six-point lead.
Miami never got the lead back. Pierce had a 3 to make it 90-86, then a drive to snap a 92-all tie with 1:45 remaining.
"Paul's got too much left in the tank to be a role player," Williams said.
The Nets were without Kevin Garnett (back) and Andrei Kirilenko (ankle). Garnett is expected to miss at least one more game, while Kirilenko tested his ankle in a morning shootaround practice before the Nets figured he wasn't ready to play.
Miami beat every other team in the league last season, and still could repeat the feat this year. The Heat entered Wednesday having beaten 26 of the 29 opposing clubs, the three holdouts being Houston (who visits Sunday), Memphis (who Miami hasn't faced yet) -- and the Nets, who won the first two meetings against the Heat this season in Brooklyn.
Now they've won in Miami as well, and are 31-1 when leading after three quarters.
"If we had the answer, we would have won," James said.
The Heat fell two games behind Indiana in the East race, as well as one game behind the Pacers in the loss column. It was also the fifth straight game where Miami failed to shoot better than 50 percent from the field, and the Nets kept James from getting any shots from the field in the fourth quarter.
"We do need to execute down the stretch," Wade said. "We need to be able to at least get the ball up to the rim, so we're going to have to work on that a little bit. We've got something to work on as a team. That's not a bad thing."
NOTES: James took a pair of free throws 3:07 into the game. He didn't take any in games earlier this week against Chicago and Washington. ... Joe Johnson had a 22-point first quarter against Miami in January; he was held to eight Wednesday. ... Brooklyn was staying in Miami overnight, a perk since it doesn't play again until Saturday in Washington.
---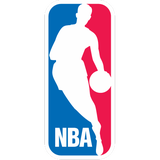 Get more from National Basketball Association
Follow your favorites to get information about games, news and more
---