National Basketball Association
National Basketball Association
Paul wants to relax, avoid talk of his future
Published
May. 14, 2011 2:04 a.m. ET

Chris Paul is trying to decompress by spending time with family, visiting children his foundation works with and generally avoiding thoughts of his future with the New Orleans Hornets.
''Right now, I'm just paying attention to what I'm doing here for these kids,'' Paul said Friday while stopping by a charter elementary school where his CP3 foundation and Chase bank sponsor an after-school program. ''This is my down time. ... I'm not even thinking about that type of (contract) stuff.''
Paul has two years remaining on his contract, but can opt out after next season. Hornets general manager Dell Demps has said he intends to offer Paul an extension when league rules allow for that in mid-July, though the process could be delayed if there is an NBA lockout when the league's collective bargaining agreement expires at the end of June.
''That's not even something that I think about,'' Paul said of Hornets' planned extension offer. ''The lockout is probably the biggest issue right now. Those are different things that I'll have to worry about once we get to it.''
Paul's offseason began when the Hornets were eliminated by the Los Angeles Lakers in the first round of the NBA playoffs. Paul had several of his best games of the 2010-11 season during the series, two of which the Hornets won. Paul averaged 22 points, 11.5 assists, 6.7 rebounds and 1.8 steals in the postseason.
Days after the Hornets started their offseason, Paul sat in the front row of a second-round playoff game between the Heat and Boston Celtics in Miami, wearing a New York Yankees cap.
The sight, caught on national television, was not a pleasant one for some New Orleans fans who are nervous about whether Paul would prefer to leave New Orleans to play in New York. Some of those fears stem from Paul's widely reported toast last offseason at Carmelo Anthony's wedding about one day playing with Anthony and Amare Stoudemire in New York.
Paul, a Yankees fan, said he was not about to stop wearing a cap he has routinely worn for years.
''That's the only hat I wear. Everybody that knows me knows that,'' Paul said. ''Catch me tomorrow, I'll have a hat on.
''Should I stop? Should I not wear the hat?'' Paul continued. ''I've been wearing (a Yankees) hat since I've been wearing hats.''
Paul expects to have a busy offseason whether there is a lockout or not.
He is returning to North Carolina this week to spend time with extended family and attend some cousins' graduations.
He'll be spending time with a traveling AAU basketball, based in Winston-Salem, N.C., that he sponsors and which his older brother, C.J., and father, Charles, help coach.
He plans to return to New Orleans in July for a charity golf event and the Essence Music Festival.
In September, he is getting married and also will be taking part in C.J.'s wedding this summer.
Paul added that he is looking forward to entering an offseason relatively healthy after enduring three separate injuries in 2009-10. Paul, who had surgery to repair a torn meniscus in his left knee two seasons ago, began last season wearing a brace that did not come off until mid-February.
''This will be a big summer,'' Paul said. ''I can train harder and come back healthier.''
---
---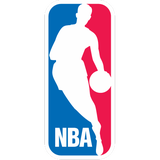 Get more from National Basketball Association
Follow your favorites to get information about games, news and more
---