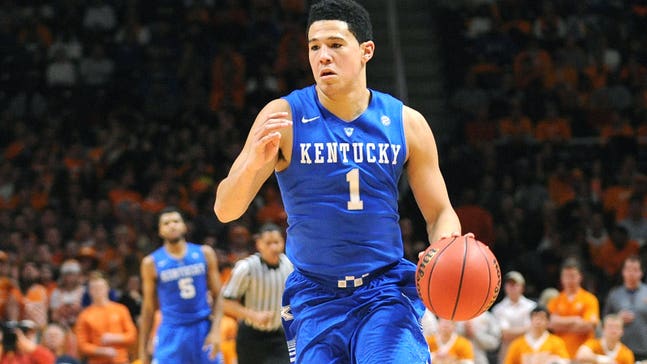 One player stands out for Heat with No. 10 pick in the draft
Published
May. 27, 2015 3:35 a.m. EDT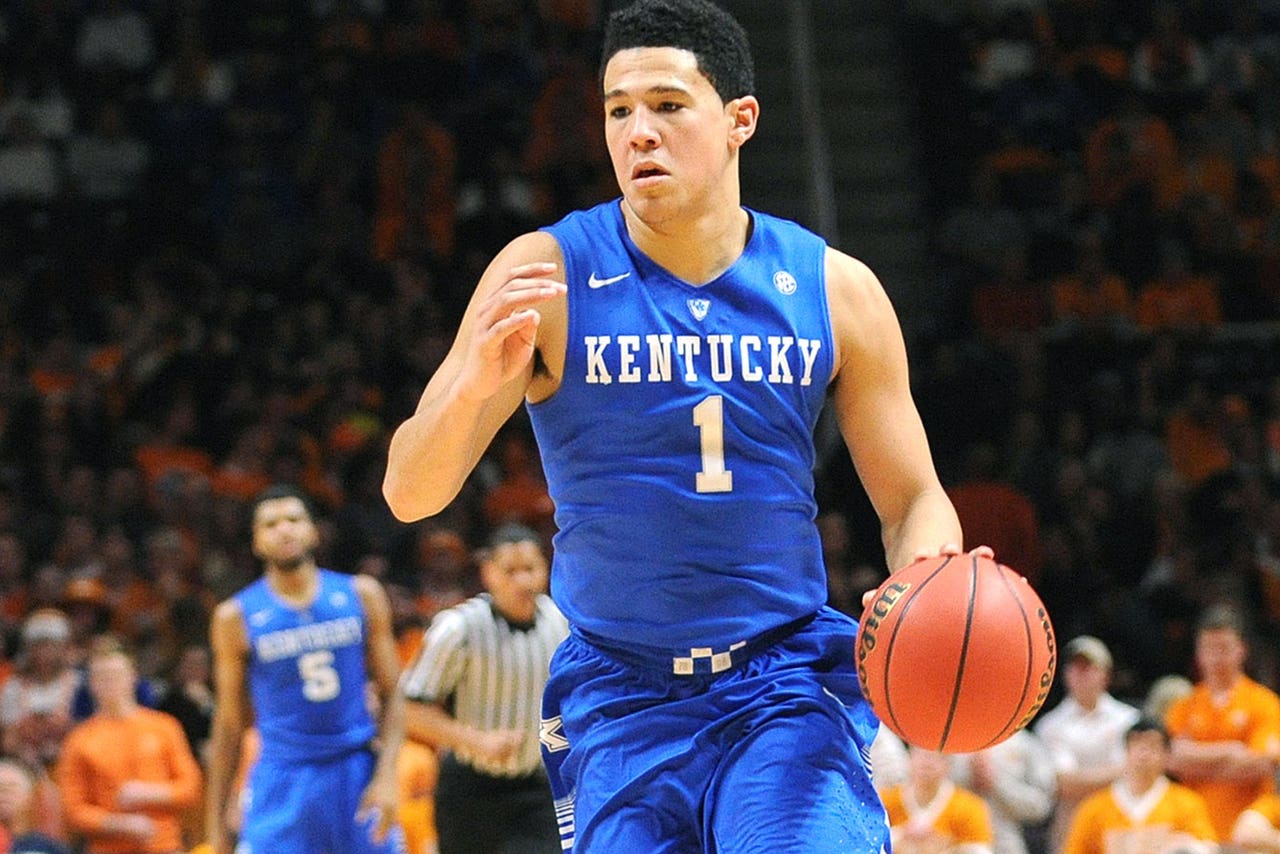 Contrary to what Phil Jackson might have you believe on Twitter, the 3-point shot is currently king of the NBA. That's not to say things won't change again; post play isn't going away, for instance, even if its practitioners are fewer and farther between these days. But without proper floor spacing, an NBA offense becomes stagnant, predictable and cluttered. It's no coincidence that Goran Dragic had his best season when he was alongside Channing Frye in Phoenix; that kind of room to operate does wonders for a player and a team.
With that in mind, then, there's one draft prospect who could be available at No. 10 for the Miami Heat who clearly stands out above all the others: Kentucky guard Devin Booker. As the Sun-Sentinel's Ira Winderman writes, "Arguably the closest thing to a sure thing when it comes to 3-point shooting in the draft, Booker has spent the pre-draft period trying to prove he is more than a one-dimensional talent, which included an impressive showing in the agility drill at the recent Chicago Pre-Draft combine."
Winderman also quotes Booker on his meeting with Heat president Pat Riley, who's naturally the man all potential draft picks have to impress in Miami.
"A great, great meeting," Winderman quote Booker as saying of his face time with Riley.
"He said D-Wade is getting older now, is on the last part of his career, and come and learn from him. And I thought that would be a great fit for me and I'm willing to learn from all veterans, especially one of the best two-guards to ever play the game. So I think that would be a great fit for myself."
Booker also notes similarities between himself and Klay Thompson, and his evidence should bring a smile to coach (and former video intern) Erik Spoelstra's face: "A lot of people say Klay Thompson. I get that comparison a lot," Booker said. "I like that. I studied most two-guards on the Synergy app, not only because I want to find ways of how they score, but I'm also going to have to defend those players. So I'm trying to figure out the tendencies already."
A player who can shoot, study video and wants to learn from Dwyane Wade? It's easy to see why Booker makes a whole lot of sense for the Heat in this draft.
(h/t Sun-Sentinel)
Photo Credit: Randy Sartin/USA Today Sports
---
---