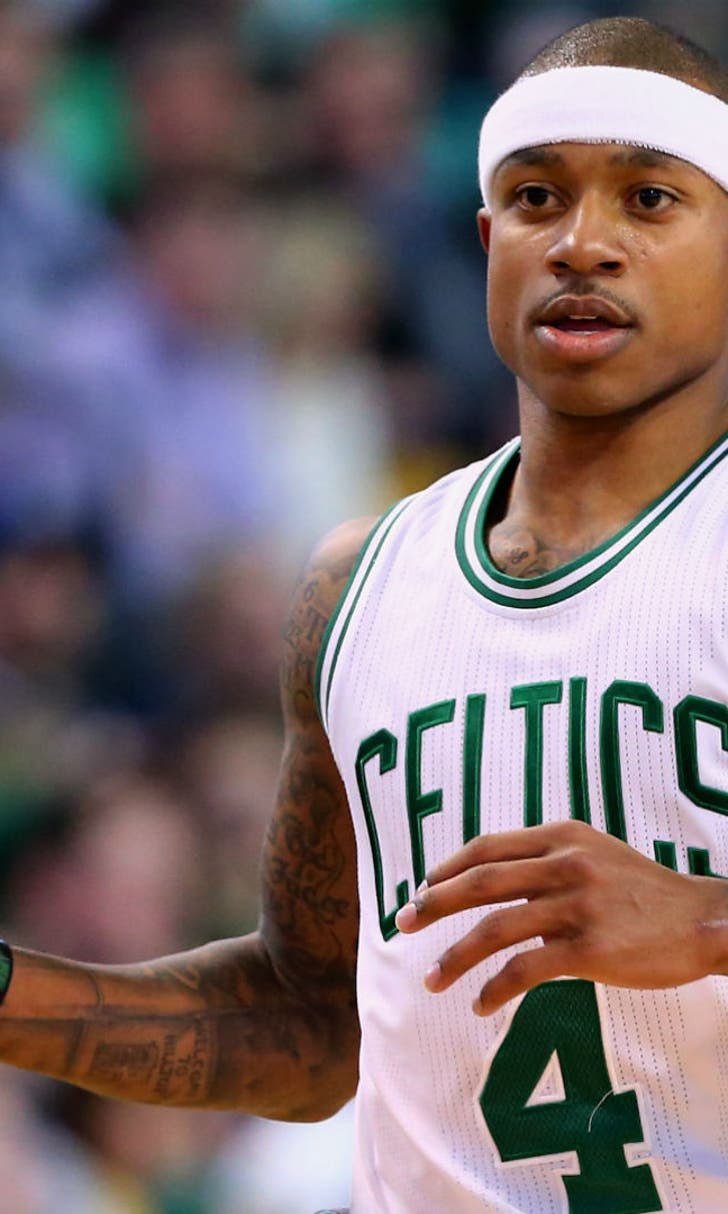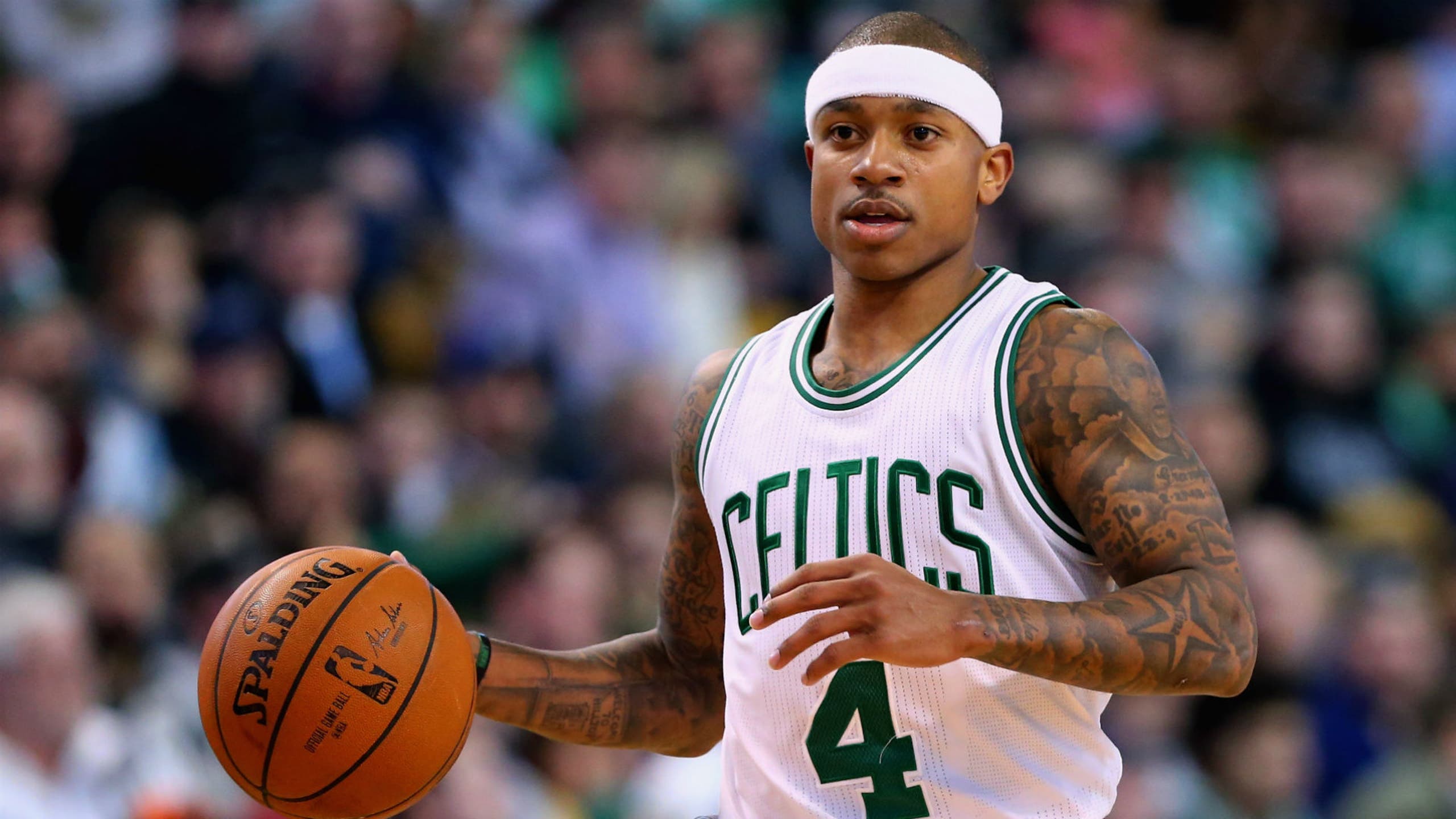 One-on-one with the Celtics' Isaiah Thomas
BY Brett Pollakoff • December 14, 2016
Isaiah Thomas spoke with FOX Sports before the Celtics' win over the Magic on Wednesday, courtesy of his partnership with DICK'S Sporting Goods Foundation and their quest to help drive awareness around the funding crisis that youth sports programs are fighting. 
Thomas is in the midst of a career-best statistical season, and discussed his improved play, the Celtics' defensive issues, the progress of rookie Jaylen Brown, and whether or not Russell Westbrook can sustain his scorching start.
FOX Sports: First off, how are you feeling? I know you're back in Boston and out [Wednesday night] with an injury.
Isaiah Thomas: I'll be all right, I just pulled my groin a little bit so I need a few days to rest so I can get my strength back.
FS: So you don't think it's too serious or something that will keep you sidelined for too long?
IT: No, if they would have let me I would have played [Wednesday night]. I'll figure it out, and it'll be all right. Once the pain goes away I'll be able to play.
FS: You had a pretty long streak of consecutive games going (103), so I'm sure you would have been out there if it was at all possible.
IT: I know, I would've! I was trying but, they just want to make sure I don't injure it even more to where it's something that's lingering all year. … It's tough for me to sit out, that's why they had to send me back to Boston.
FS: So, the big story around the league right now is Russell Westbrook and the tear that he's on with the triple-doubles. You guys have the Thunder coming up here on Sunday, how much attention have you paid to what Westbrook is doing, and do you think he can sustain it for the rest of the season?
IT: I've paid attention to it. I'm a fan of the game so I watch a lot of basketball, and I'm a fan of his game as well. I think if anybody can do it, it definitely can be him, and if not, he'll come real close to averaging a triple-double for the season.
FS: Do you think there's a handful of players in the league that could maybe average a triple-double if that was their goal, if that's what they were focused on instead of team success?
IT: I think maybe just him and LeBron, really. I mean LeBron, if he put his mind to it he could definitely average a triple-double every night. But I don't think there's a handful of guys, maybe them two at the most.
FS: Do you think the rebounding is harder to rack up consistently, or is it the assists?
IT: It probably is the rebounding, because those guys have the ball in their hands so much throughout the game, so they're going to get their points, and more than likely get their assists. So the rebounding is probably the toughest part, trying to get in there and get 10 rebounds every game, and having your teammates let you get in and get a few extra more.
FS: Let's talk about your game a little bit, you're having a killer season, averaging a career-high 26 points per game and you're still maintaining your assists (averaging 6.2 both this season and last). What do you attribute the increase in scoring to? You're only taking about two more shots per game than you did last season.
IT: I think just the work I put in this summer, just trying to come back an overall better player. The game is slowing down for me, I'm reading things at a different level now than I did in the past. And also, my teammates and my coaching staff put me in position to be who I am. They want me and need me to score, and they allow me to be myself, so it's a combination of things, but it's definitely for the most part the work that I've put in this summer to be able to have another breakout year. Because I wasn't satisfied with last year.
FS: So let's talk about the Celtics, last year you guys finished the season tied for fourth in defensive rating (points allowed per 100 possessions), and this year so far you guys are 17th. Why do you think that is, is it just because you've had guys like Al Horford and Jae Crowder miss some time, or do you think there's a different issue there?
IT: I mean, for the most part, a big part of it is Al Horford and Crowder missing however many games they missed. Those are two guys that are very important to our team and very important to how good of a defensive team we want to be. And then also, I think offensively we've gotten to a point to where guys have gotten better, so they have more opportunity on that end, and we focus a little too much on that end. We've got to get back to doing what we're really good at, because I think if we get back to defending like we did last year at a high level, the offense is going to take care of itself. So, we've just got to somehow, someway get that back. Slowly, we are, and I think in due time we'll be back to the level we want to play at on that end.
FS: Wanted to ask about Jaylen Brown, you guys selected him with the third overall pick in this summer's draft. Normally, good teams like the Celtics don't get that high of a draft pick. What have you noticed from Jaylen Brown so far, and do you think it's a better situation for him that he's not expected to come in and sort of take over and save the team immediately?
IT: Jaylen Brown is a very smart and intelligent kid that knows the game of basketball. He loves the game of basketball. He works extremely hard, and he's always trying to get better. That's one thing that I've taken from him, is just, he tries to be the first guy in the gym and the last guy to leave and he's someone that wants to be great. And for a kid that is 20 years old, to have those intangibles and to have those things, it says a lot about himself. He's going to have a great career, and once he gets his opportunity to really show what he's capable of doing and learning how to play the NBA game, he's going to help us out in so many ways because he's a guy that has game on the offensive end and is a pretty good defender on the other end, as well.
FS: All right, very cool. So, tell me about the work you're doing with the DICK'S Sporting Goods Foundation and their Save Youth Sports initiative?
IT: It's a great partnership, and it's something that's close to my heart, what DICK'S is trying to do with the green shoelaces. Allowing kids to build character and to know how important sports is in building character — not just being a good athlete, but being an overall good person. With me, they both kind of translate, because sports was big for me growing up, and not just translating on the court, but off the court as well. It shaped me into the young man I am today, and to allow me to figure out what teamwork is like, figure out what leadership and camaraderie is like. And those things, when you're in sports, you figure those things out.
So I think kids at all ages — I mean, I've got two little boys that are 6 and 4 that I try to put in a lot of sports just so they can learn how to figure things out with other people. I think being in sports is bigger than just the sport, it helps you in so many ways in life. And when DICK'S came to me with what they're doing, it was a no-brainer to jump onboard.
For each pair of green laces sold, DICK'S is donating $2 to Sports Matter programs. Visit Sportsmatter.org for additional information.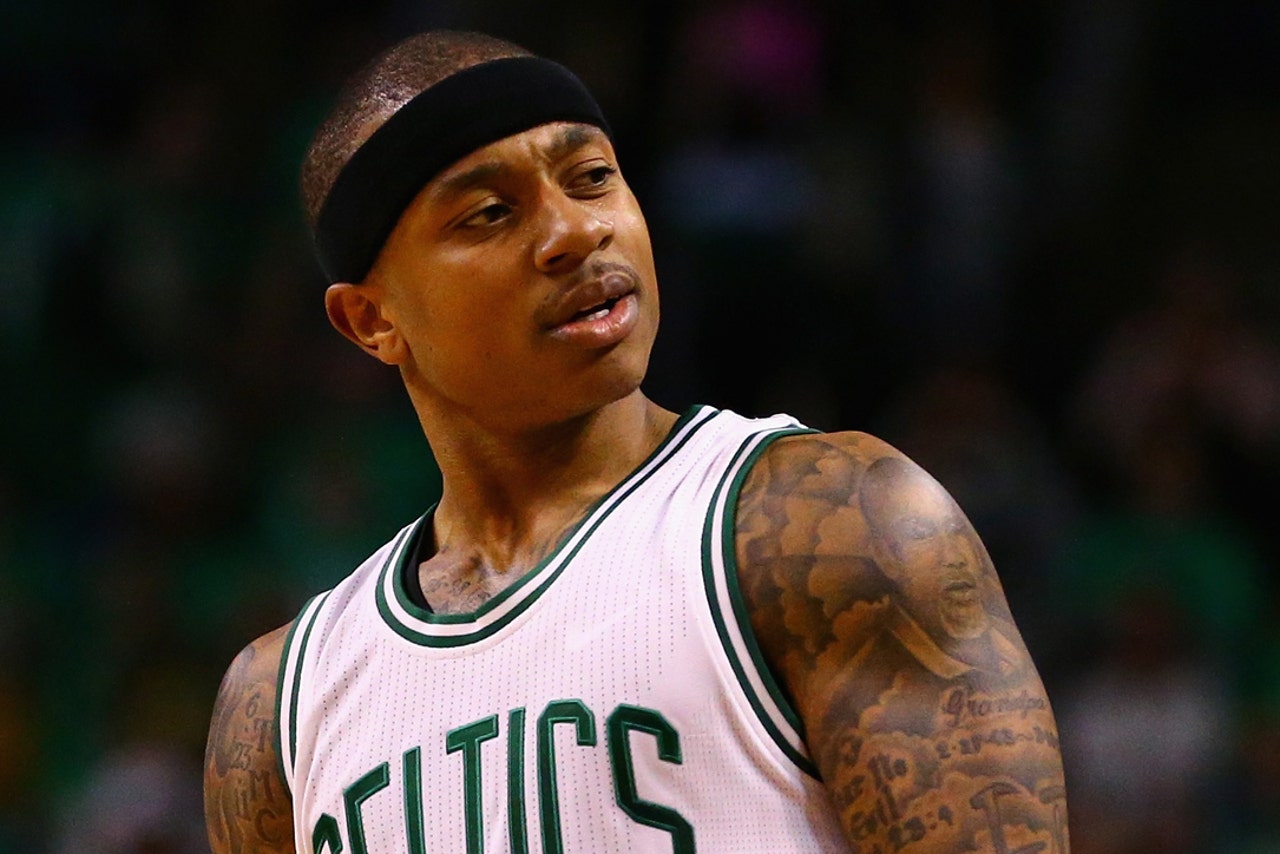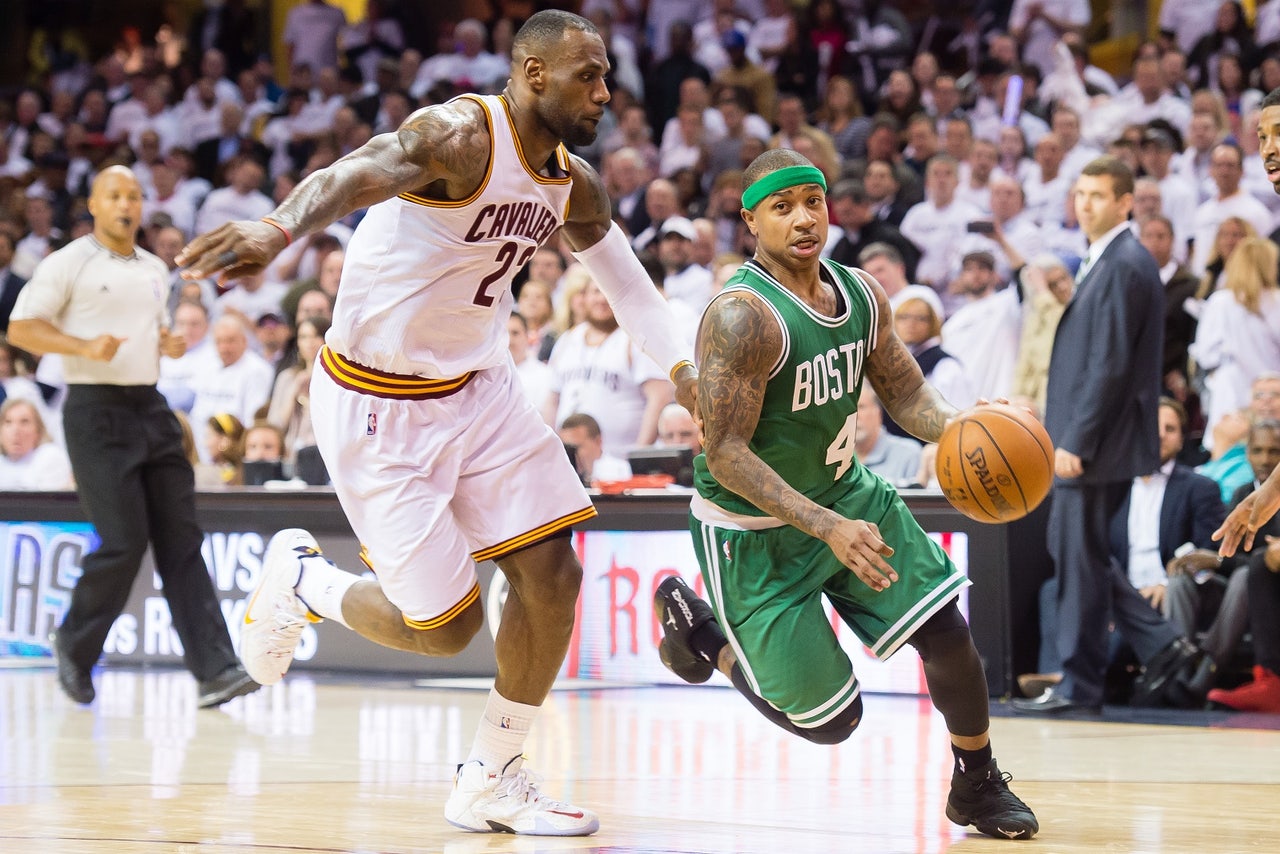 ---
---