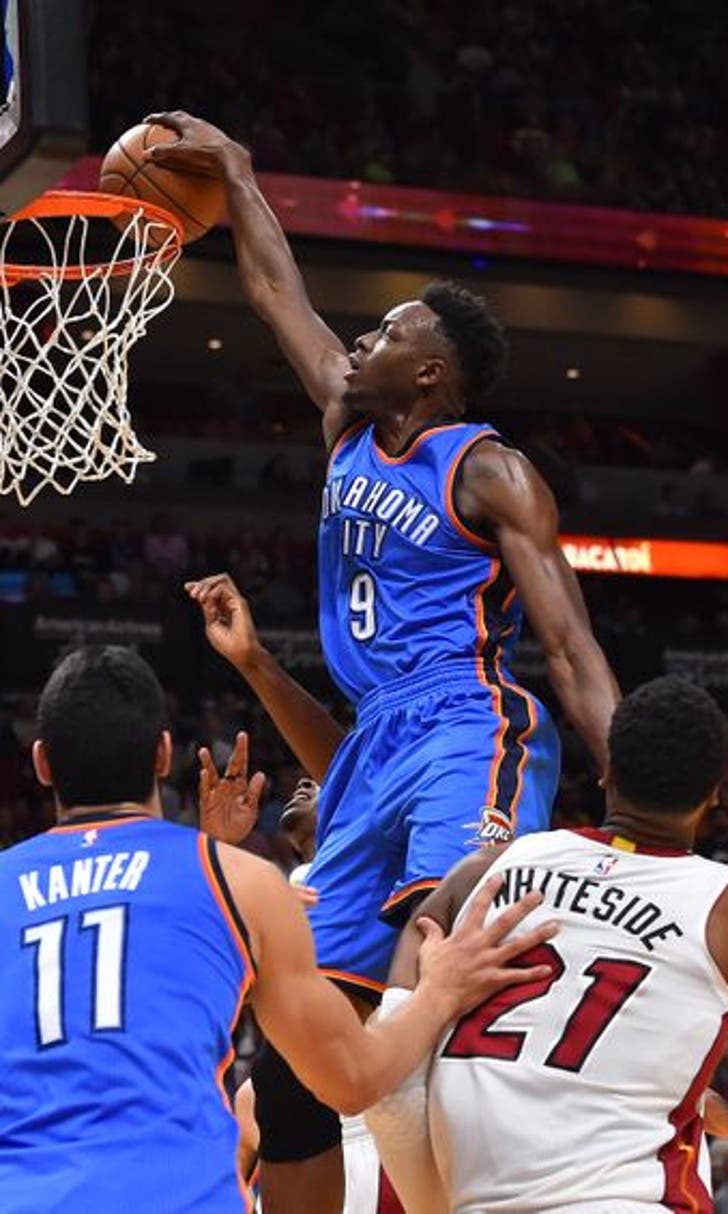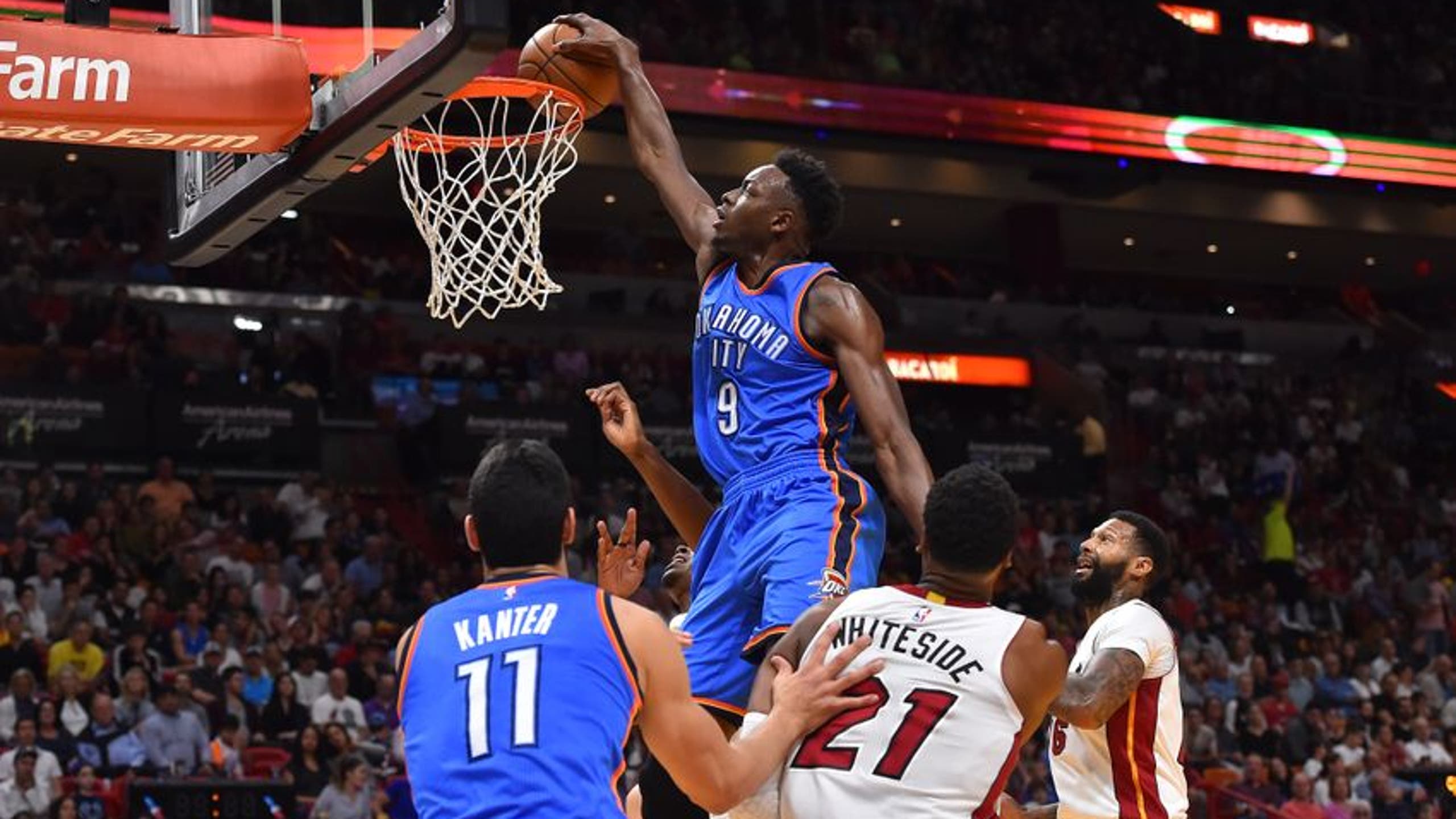 Oklahoma City Thunder take down Miami Heat with ease
BY Fansided and Tony Heim/FanSided via Thunderous Intentions • December 27, 2016
Dec 27, 2016; Miami, FL, USA; Oklahoma City Thunder guard Russell Westbrook (0) warms up prior to the game against the Miami Heat at American Airlines Arena. Mandatory Credit: Jasen Vinlove-USA TODAY Sports
The OKC Thunder handled the Miami Heat 106-94 for their fourth straight win. At 20-12, the Russell Westbrook's are looking good going into the new year.
Wow…after three minutes of game time I was not expecting that. The Thunder came out flat to start the game, going 1-7 from the field. Anthony Morrow and Andre Roberson both had baddddddddd air balls; it looked like the typical Thunder let down game.
But then Russell Westbrook happened. And boy did he happen. By the end of the half, Russ already had 10 assists. By the end of the game he had 29 points, 17 rebounds and 11 assists.  Absolutely Russdiculous once again.
Even with the slow start, Oklahoma City exploded to a 14-point lead by the end of the first quarter. The bench added to the small lead the starters had opened up, led by the Turkish Wonder Enes Kanter. Kanter scored six points on 3-3 shooting in his first three minutes of play to help lead a 15-3 run to end the quarter.
By this point it was merely playing the last 36 minutes of basketball. The Thunder would push the lead to 20, Miami would bring it within 11; this game was never close.
Want your voice heard? Join the Thunderous Intentions team!
Notable performances
A few more items of note
Related Story: Oladipo's injury has oddly helped the Thunder
Next up for the OKC Thunder is a visit to Memphis on Thursday. The Grizzlies are 4-6 in their last 10 games, losing most recently to the Boston Celtics Tuesday night. Tipoff is scheduled for 7 pm central time.
---
---