National Basketball Association
National Basketball Association
Nets want New York rivalry, after all
Published
Jan. 21, 2013 12:00 a.m. ET

For the first two months of the NBA season, the long awaited, supposedly bitter rivalry between the New York Knicks and their crosstown foes in Brooklyn wasn't playing out like much of a rivalry at all.
The Knicks were for the most part thriving while the Nets were unresponsive and faltering — to the point firing their coach became necessary. And, with 6-1/2 games already separating them after Brooklyn's loss in Milwaukee on Dec. 26, the final game of Avery Johnson's tenure as coach, all the hype promoting this can't-miss "Battle for New York" felt like much ado about nothing. This town only had one true title contender, and Brooklyn wasn't it.
But after an 88-85 win at Madison Square Garden on Monday afternoon, the Nets (25-16) suddenly find themselves within a single game of the Knicks (25-14) in the Atlantic Division standings, and just 2-1/2 games behind the Eastern Conference-leading Miami Heat. And the memory of that punchline of a team that lost 10 of 13 after an 11-4 start has dissipated — a distant, unpleasant reminder of how bad things once were.
"Our guys are obviously elated and they should be really proud," Nets interim coach P.J. Carlesimo said. "I thought that our assistant coaches really had a good game plan, but a game plan is meaningless if the guys don't execute it, and our guys made them work. That's all you can do. Nothing came easy."
The Nets have thrived since Carlesimo took the reins from Johnson, going 11-2 since the former Blazers, Warriors, Sonics and Thunder head man took over. And with exactly half the season finished, they've taken themselves from the brink of the draft lottery to the middle of the hunt in the East, where seemingly anyone could emerge as No. 1.
Many will point to Brooklyn's favorable schedule since Carlesimo's promotion as the source of its recent success — and, to be sure, the Nets haven't exactly faced a murderer's row of opponents, with wins over Charlotte, Cleveland, Washington, Sacramento, Philadelphia, Phoenix and Toronto dotting the landscape along the way. Additionally, blowout losses to Atlanta and San Antonio haven't done the Nets any favors in the eyes of their detractors.
But solid victories over the Pacers, Thunder and now a redemptive win over New York — which beat the Nets twice in December, once in a laugher — have shown this team's ability to hang with the league's best. And shooting guard Joe Johnson's preseason proclamation that Brooklyn was the best team in the Big Apple is looking more legitimate by the day.
"That's not going to change," Johnson said when asked if he still stood by his assertion. "Did today reinforce it? I don't know. I thought we came out and played great basketball and definitely made a case."
In a contest when seemingly everyone on the Nets roster played well, Johnson was the star for Brooklyn, scoring 25 points, including an isolation jumper over J.R. Smith — who called a 2-2 season split with the Nets, "like kissing your sister" — to give Brooklyn an 85-84 lead with 22.3 seconds left to play.
Johnson scored 10 consecutive points in the fourth quarter to keep the game within reach for the Nets and has come into his own under Carlesimo, averaging 18.6 points per game since Carlesimo took over.
"Joe Johnson is a heck of a player," Carlesimo said. "He's a money player, and he's been a money player his entire career. If he didn't, somebody else probably could have stepped up too, but we all feel very comfortable when Joe's got the ball in the fourth quarter."
Brook Lopez had 14 points, 11 rebounds and four blocks Monday, and Kris Humphries chipped in 11 points and 13 boards off the bench. Deron Williams, who previously called out Johnson's system during the Nets' dark days, had 14 points and 12 assists, and across the locker room, players were quick to give Carlesimo credit for the turnaround.
"He's been great, I think guys are responding well to him," Williams said. "He's different than a lot of coaches I've played for with his sense of humor and his sarcasm, but he's been a straight shooter, he's defined roles, and he's done a great job of just leading this team. . . . I think, most importantly, our focus has been a lot better, our energy, our enthusiasm has been a lot better — not only in games, but overall, and I think that translates."
Now, is it possible that the Nets could have gone on this redemption tour under Johnson? Sure, but I wouldn't necessarily guarantee it. Beyond its cupcake schedule, Brooklyn has seemingly played with a new sense of pride under Carlesimo while showing a previously lacking sense of commitment to the coach's goal. It's not necessarily a good look to give up on your coach when things turn south, but that's what appears to have happened, and the Nets should be commended for stepping in and turning things around before an increasingly dire situation got worse.
A tough three-game Western Conference road trip through Minnesota, Memphis and Houston beginning Wednesday will tell us a little bit more about the viability of the Nets as a true title contender, as will the subsequent homestand that includes games against Miami, Chicago and the Lakers.
But in handling the Knicks on Monday, Brooklyn not only reignited a rivalry that was already in danger of becoming irrelevant — leaving us salivating over what a playoff series between the teams might be like. It also put the Nets back in the national discussion, somewhere no one expected them to be just a few short weeks ago.
"We've put ourselves in a nice position, but it's meaningless if we don't build on it," Carlesimo said. "I love where we're at at the halfway point, but we've got to continue to build and we've got to get some guys healthy and not tired and keep getting a number of people contributing, which is what we're getting right now."
You can follow Sam Gardner on Twitter or e-mail him at samgardnerfox@gmail.com.
---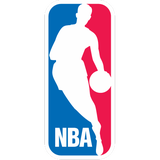 Get more from National Basketball Association
Follow your favorites to get information about games, news and more
---