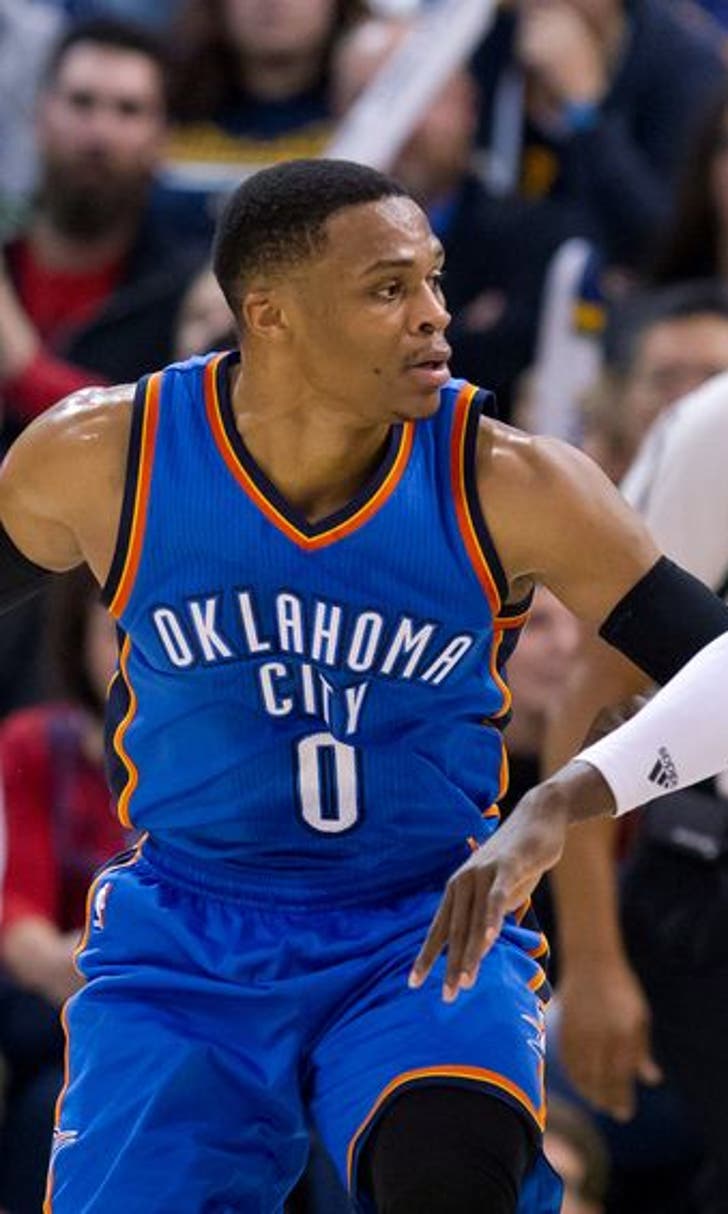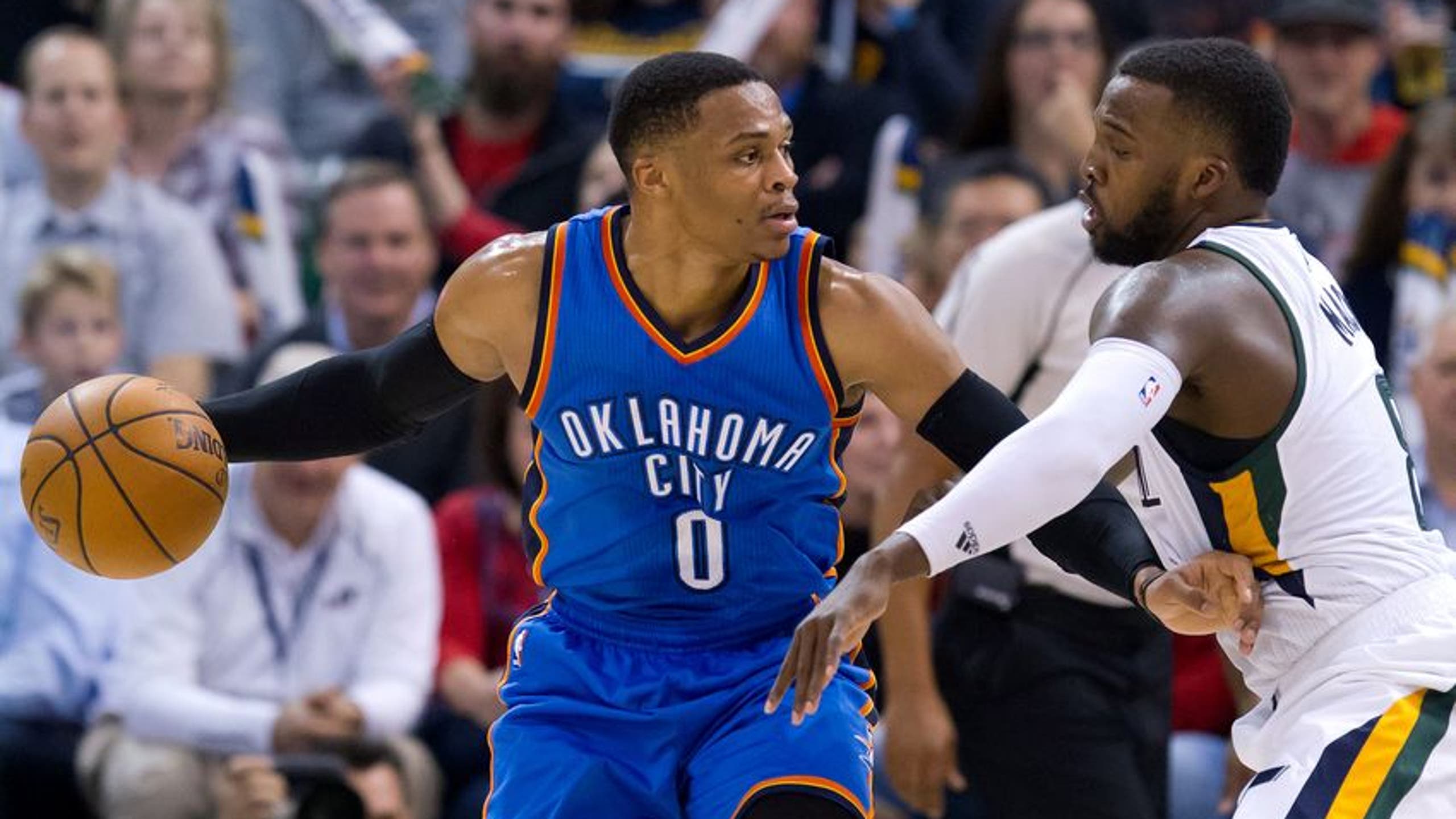 NBA News: December 15, marks trade eligibility for summer signings
BY Fansided and Tamberlyn Richardson/FanSided via Thunderous Intentions • December 15, 2016
NBA News: December 15th, 2016 marks the first day players inked to deals this summer are eligible to be  traded.
Expect some announcements from the NBA today as December 15th officially opens the trade market for players who signed this past offseason.  There are some exceptions, but that is a small list.  In this smaller grouping the caveat that separates these players are they resigned to their own team with a 20% raise and used either their Bird or Early Bird rights.
Oklahoma City Thunder are the only team without a player on the larger December 15th extensive list.  Despite that fact, there is reason for Thunder fans to pay attention today. Most notably it means Sam Presti can look to make a trade with a team who does have numerous players who finally are eligible to swap teams.
Given the past two outings by the Thunder there is ample reason to wonder if the historically patient Sam Presti might be moved to make a few calls. To wit, losing back to back games by an average of 19.5 points shone a rather large spotlight on the Thunder's issues.  For the first time this season Russell Westbrook has shown signs of fatigue. And, with Victor Oladipo nursing a sore wrist the youthful roster surrounding OKC's starting backcourt has failed to offer any resolution.
As we've touched on previously, teams generally take a quarter of the season to demonstrate their identity and potential. With that benchmark being past recently, now NBA franchises have formed a solid opinion of their weaknesses. Moreover clubs understand where their opponents hold an edge over them. Though the NBA trade deadline is February 23rd, expect some teams with designs on playing past April to be active in the coming days.
Although Oladipo's injury was undesirable, the timing of it coupled with three losses in the past four games may expedite the need to make a move now versus later.
Here's the list by Division and Team of eligible players:
Dec 6, 2016; Miami, FL, USA; Miami Heat guard Tyler Johnson (8) controls the ball around New York Knicks guard Brandon Jennings (3) during the first half at American Airlines Arena. Mandatory Credit: Jasen Vinlove-USA TODAY Sports
Atlantic Division:
Boston Celtics:
Brooklyn Nets:
New York Knicks:
Philadelphia 76ers:
Toronto Raptors:
Nov 27, 2016; Philadelphia, PA, USA; Philadelphia 76ers guard Gerald Henderson (12) reacts in front of center Jahlil Okafor (8) and referee Marc Davis (8) after a call was overturned before being overturned again against the Cleveland Cavaliers during the third quarter at Wells Fargo Center. Mandatory Credit: Bill Streicher-USA TODAY Sports
Central Division:
Chicago Bulls:
Cleveland Cavaliers:
Detroit Pistons:
Indiana Pacers:
Milwaukee Bucks:
Dec 12, 2016; Miami, FL, USA; Miami Heat forward James Johnson (center) talks with Miami Heat guard Josh Richardson (0) during the second half against Washington Wizards at American Airlines Arena. The Heat won 112-101. Mandatory Credit: Steve Mitchell-USA TODAY Sports
Southeast Division:
Atlanta Hawks:
Charlotte Hornets:
Miami Heat:
Orlando Magic:
Washington Wizards:
Want your voice heard? Join the Thunderous Intentions team!
Northwest Division:
Denver Nuggets:
Minnesota Timberwolves:
Oklahoma City Thunder: (only team with none)
Portland Trail Blazers:
Utah Jazz:
Dec 12, 2016; Dallas, TX, USA; Dallas Mavericks guard Wesley Matthews (23) guards Denver Nuggets forward Darrell Arthur (00) during the first quarter at American Airlines Center. Mandatory Credit: Jerome Miron-USA TODAY Sports
Pacific Division:
Golden State Warriors:
Los Angeles Clippers:
Los Angeles Lakers:
Phoenix Suns:
Sacramento Kings:
Dec 14, 2016; Dallas, TX, USA; (From left to right) Dallas Mavericks guard Seth Curry (30) and forward Harrison Barnes (40) and guard Deron Williams (8) and guard Devin Harris (34) react on the bench during the second half against the Dallas Mavericks at American Airlines Center. Mandatory Credit: Kevin Jairaj-USA TODAY Sports
Southwest Division:
Dallas Mavericks:
Houston Rockets:
Memphis Grizzlies:
New Orleans Pelicans:
San Antonio Spurs:
While some teams will wait until later this season to ascertain their needs there are logical calls for Presti to make. Specifically, lottery bound teams may be willing to trade assets added this summer to stock pile draft picks for the deep draft this summer.  Dallas Mavericks, Phoenix Suns, Miami Heat and Brooklyn Nets all offer interesting options.
Additionally, teams who have recognized a precise need may be looking to fill that gap immediately in order to help them climb higher on the ladder. The Eastern Conference may be more active in that regard with a glut of teams grouped together. Specifically, 1.5 games separates the Bulls, Hornets, Celtics, Pistons, Pacers, Hawks and Bucks.
In the West might we see Tom Thibodeau look to add a key veteran now that the Wolves had a break through performance in Chicago? Likewise will Sacramento look to move a vet or Portland be willing to give up a backcourt asset to shore up their front court needs?
Ultimately, Thunder fans should be hoping Sam Presti uses his talents to add a roster piece or two to help the squad improve. Moreover, it's time to find Russell Westbrook some help. The pace he has been on is super human. And, while NBA and Thunder fans know he plays beyond this world, the question is how much better can he and the Thunder be if one more asset comes along to offset  his workload.
---
---