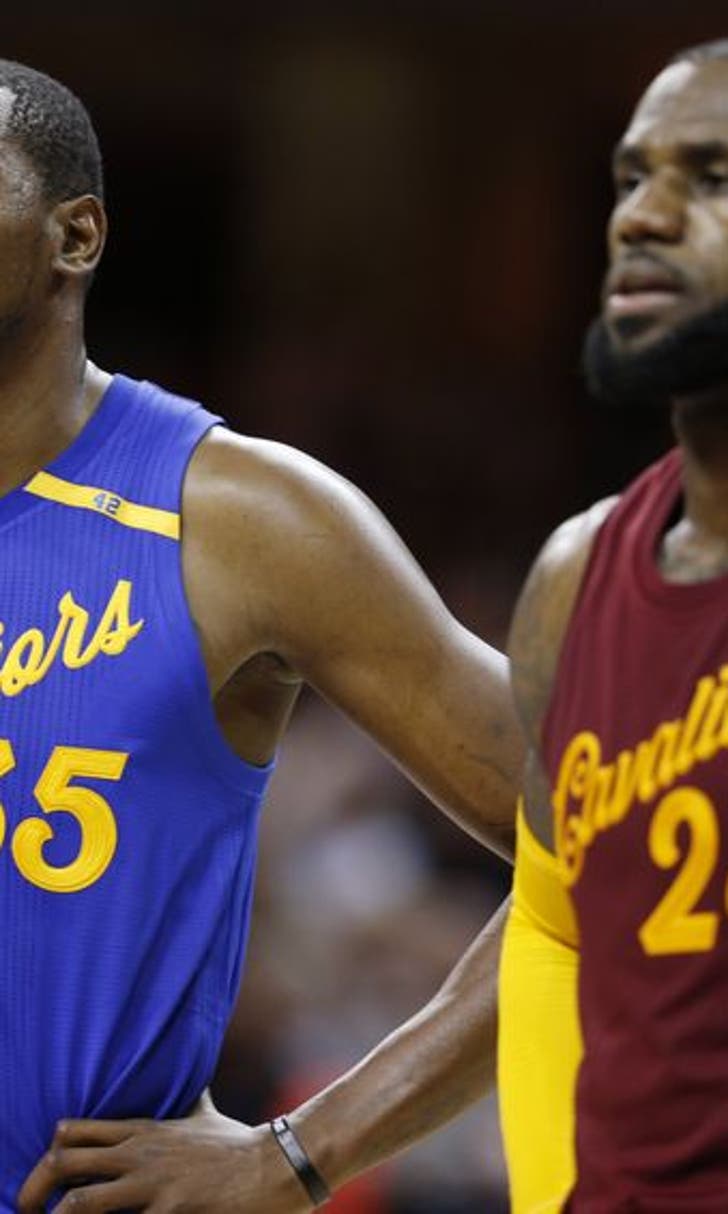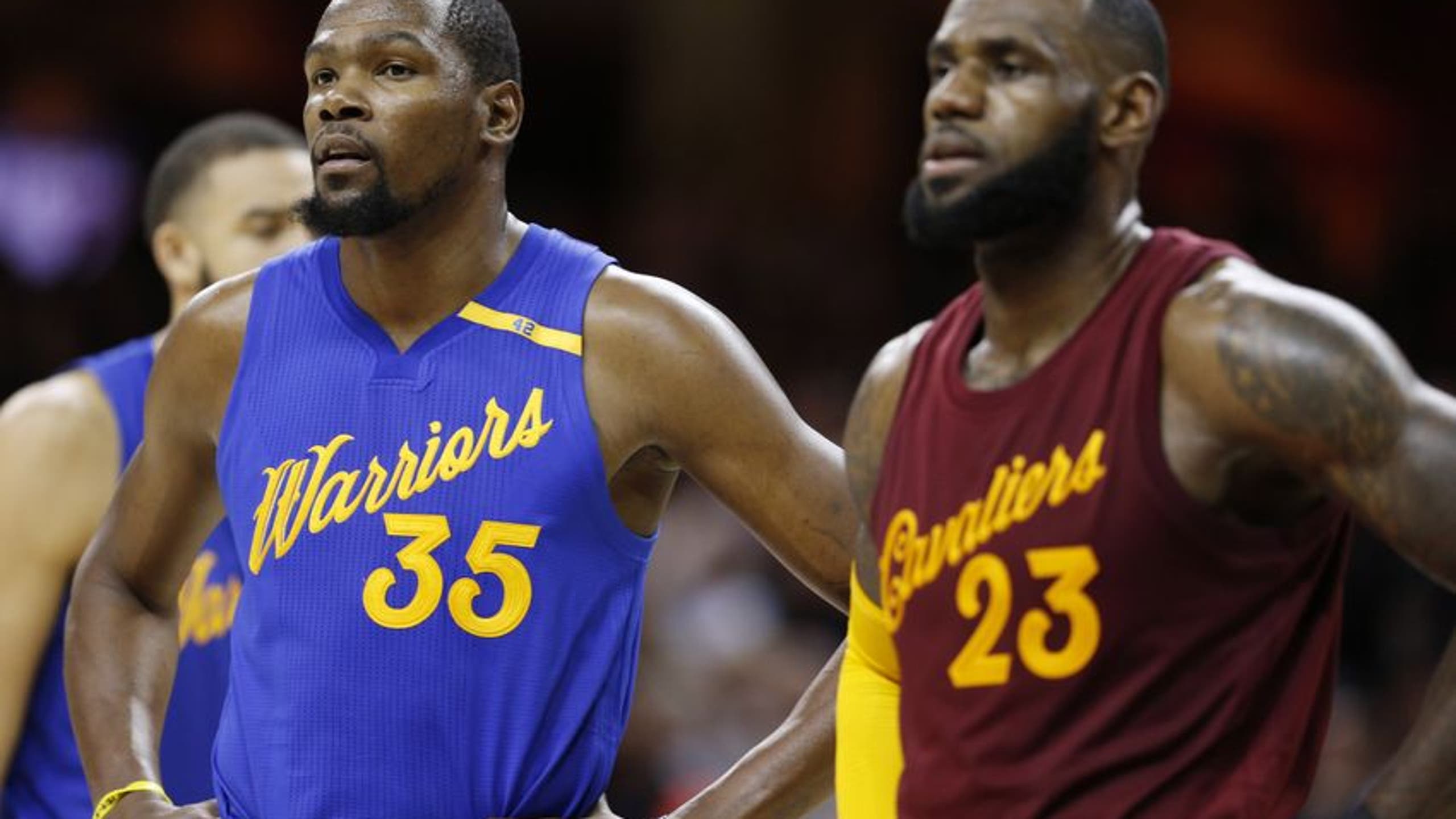 NBA admits Kevin Durant was fouled vs Cavaliers
BY Fansided and Jack Jorgensen/Fansided • December 26, 2016
The NBA is now saying that Richard Jefferson should have been called for a foul on Kevin Durant Christmas Day
The Golden State Warriors and Cleveland Cavaliers gave us one of the more memorable NBA Finals rematches on Christmas Day Sunday, with the defending champion Cavaliers coming away with the 109-108 win. However, the game did not come without some controversy, of course.
In the waning moments of the Cavs' win, the ball was in the hands of Kevin Durant as the Warriors were looking to steal away the win on the road. As we all know now, the sequence ended with Durant on the ground, becoming the butt of many jokes around the NBA for "choking" down the stretch. After the game, though, he did allude to the notion that he may have been assisted in falling down from Richard Jefferson, who was guarding him.
Many laughed at Durant when he noted that he was tripped, but now he has some backup with this theory in the form of the NBA.
In their Last Two Minute report that was released on Monday, it's noted right at the bottom that Jefferson should have been called for a foul for making foot-to-foot contact with Durant in that moment. Of course, would the foul have been called, KD would have had the chance to get to the free throw line to potentially seal away the win.
But, the fact of the matter is that the call wasn't made, so we'll never know what that outcome would have been. All we know for sure is that it will go down in the books as a Cavaliers win.
Either way, this Cavaliers-Warriors rivalry has been riveting to watch the past few seasons, and it only gets better with news such as this.
More from FanSided
This article originally appeared on
---
---