Wesley Matthews
Wesley Matthews
Mavericks visit Lakers in clash of struggling clubs (Dec 29, 2016)
Published
Dec. 29, 2016 4:35 a.m. ET

LOS ANGELES -- A downward spiral continues to plague the Los Angeles Lakers.
The Lakers attempt to reverse course when they face the struggling Dallas Mavericks on Thursday night at Staples Center.
Los Angeles (12-23) dropped five of its last six and 13 of 15 games in December, including Tuesday's 102-100 loss at home to the Utah Jazz. A 3-pointer by Utah forward Joe Ingles and the Lakers' inability to convert late possessions was the difference as the Jazz improved to 3-0 against Los Angeles this season.
"Obviously, it stings," Lakers coach Luke Walton said. "The players are hurt that we lost, but the message afterward was we played the most aggressive, in my opinion, the most aggressive defensive game that we've had in a long time. We're still going to make mistakes. That's just part of learning."
The lessons have become increasingly painful during the Lakers' tailspin. After a surprising 10-10 start, the Lakers have had little to savor this month. They endured a recent 1-6 road trip with four of the losses coming in double digits.
The Lakers' lone wins this month came against the undermanned Los Angeles Clippers and the Philadelphia 76ers.
Defense remains one of the Lakers' weaknesses. They ranked 27th in points allowed at 110.3 and last in opponents' field-goal shooting at 47.8 percent before Wednesday's games. The Lakers were 25th in turnovers at 15.3 per game.
The Mavericks (9-23), who have lost their last two, engaged in an intensive defensive posture in their last outing Tuesday night. Dallas lost 123-107 in a testy affair with the visiting Houston Rockets that featured skirmishes throughout. Eight technicals and two flagrant fouls, one of the latter being charged to Mavericks center Andrew Bogut for throwing a rugged pick on Rockets guard James Harden.
"Yeah, it was a hard screen and I set hard screens, but to get a flagrant for it is kind of head-scratching when I felt like (Mavericks forward) Justin Anderson had his wrist in a ju-jitsu hold four plays later and that was just brushed off like a regular foul," Bogut told the Ft. Worth Star-Telegram.
"You admire the effort the league's putting in Seacaucus (N.J.), that beautiful facility where they watch replays and watch TV and have leather chairs and all that kind of stuff, but you scratch your head at a lot of these things and it becomes very, very frustrating."
Dallas has tried to ease its frustrations recently from a 3-15 start to open the season. Injuries to Dirk Nowitzki, Bogut and J.J. Bare haven't hurt matters though.
The Mavericks, who have the worst record in the Western Conference, are 3-14 on the road. One of those wins was a 109-97 decision over the Lakers at Staples on Nov. 8. Harrison Barnes, who scored 31 points in that victory, leads Dallas in scoring at 20.4 points per contest.
Wesley Matthews has also been a key contributor with a 15.4 scoring average. Nowitzki returned from an Achilles injury on Dec. 23. He scored 17 points in 15 minutes in his first game back, helping Dallas beat the Clippers 90-88 at Staples. However, Nowitzki managed only 10 and seven points in losses to the New Orleans Pelicans and the Rockets.
---
---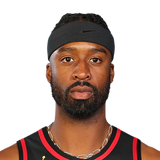 Get more from Wesley Matthews
Follow your favorites to get information about games, news and more
---