National Basketball Association
National Basketball Association
Magic survive poor shooting to down Bucks, 78-72
Published
Apr. 6, 2011 3:58 a.m. ET

The Orlando Magic have a lot to work on over the final four games of the season if they want to make a deep run in the playoffs.
Dwight Howard had 18 points and 17 rebounds, Jameer Nelson scored 17 and the Magic overcame a poor shooting night to beat the Milwaukee Bucks 78-72 on Tuesday.
Coupled with Atlanta's 97-90 loss to San Antonio, the Magic clinched the No. 4 seed for the Eastern Conference playoffs. Orlando won three of four in the season series to improve to 16-5 in its last 21 meetings against the Bucks.
Hedo Turkoglu, who finished with 12 points and hit a big jumper to help secure the win, said locking up the fourth seed is a secondary thought right now.
''We're not really thinking about that,'' Turkoglu said. ''We're just playing as a group to get better as we're getting close to the playoffs. When the time comes ... we just have to be conditioned right and be at the highest level we can and try to do our best.''
Orlando got off to a fast start and tapered off from there. It shot just 38 percent, missing its final 19 attempts from the 3-point line.
Milwaukee's dwindling playoff hopes took a big hit. Entering Tuesday, any combination of two Bucks losses or victories by idle Indiana eliminated them from postseason contention. Milwaukee could be officially eliminated Wednesday if it loses at Miami.
Drew Gooden scored 18 points for the Bucks, and Keyon Dooling finished with 10.
Magic coach Stan Van Gundy said the offensive effort was frustrating and working out the kinks over the rest of the regular season is still a work in progress.
''We've got some ideas of what we're going to do, but I'm not totally set yet,'' he said.
Nelson, who logged 42 minutes in each of the Magic's previous two games, was able to get a little more rest Tuesday with backup point guards Gilbert Arenas and Chris Duhon both returning to the active list.
Arenas had missed two straight games with flulike symptoms and Duhon three consecutive games with a sprained ligament in his right thumb.
''We have four games left now, and we have to use these four games as a way for us to build momentum going into the playoffs,'' Duhon said. ''We want to be playing at our best and there's still time to get there.''
Orlando led by as many as 16 in the first half, but Brandon Jennings' running layup tied it at 61 with 9:23 remaining in the game. Milwaukee threatened to take the lead on several trips over the next three minutes, but struggled to get the go-ahead bucket to fall.
The Magic opened a 70-64 lead before Gooden converted two three-point plays to leave it tied again at 72. Nelson responded with a deep jumper that put Orlando in front again, Andrew Bogut had a turnover on the other end, and Turkoglu hit a jumper to make it 76-72 with just 47.6 seconds left.
Jennings missed a 3 on the Bucks' next trip and a rebound by the Magic helped seal it.
''We had our chances,'' Bucks coach Scott Skiles said. ''As poorly as we played, our defense hung in there and gave us a chance to win. We just couldn't take advantage of it.''
Van Gundy gave his team the day off Monday and also canceled its usual gameday shootaround. The rest seemed to help early as Orlando jumped out to a 14-0 lead in the opening five minutes and led 42-33 at the break.
As impressive as the opening spurt was, neither team was particularly impressive in the first half offensively.
Milwaukee shot just 32 percent from the floor with eight turnovers. Orlando shot 55 percent (11 for 20) in the first quarter, but just 2 for 14 in the second. The Magic had 11 turnovers of their own, but were able to keep the lead at the free-throw line, connecting on 14 of their 20 attempts.
The Bucks missed their first eight shots of the game, prompting Skiles to call a timeout with 6:40 left. He benched his entire starting five the rest of the period and for the start of the second quarter.
Milwaukee didn't get its first basket until Gooden scored with 6:31 to play in the first via a goaltending call on Howard.
''The bench did a (heck) of a job getting us back in the game,'' Bogut said. ''We shoot 30 percent and we're still in it. ... We just couldn't score ourselves.''
NOTES: Van Gundy was whistled for his ninth technical foul of the season with 2:48 remaining in the second quarter. It tied him with Portland's Nate McMillan for the league lead among coaches. ... Magic G J.J. Redick sat out his 13th straight game with a lower abdominal strain. Van Gundy said they expect to know more about his prognosis on Thursday or Friday.
---
---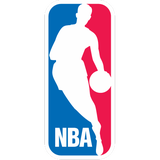 Get more from National Basketball Association
Follow your favorites to get information about games, news and more
---