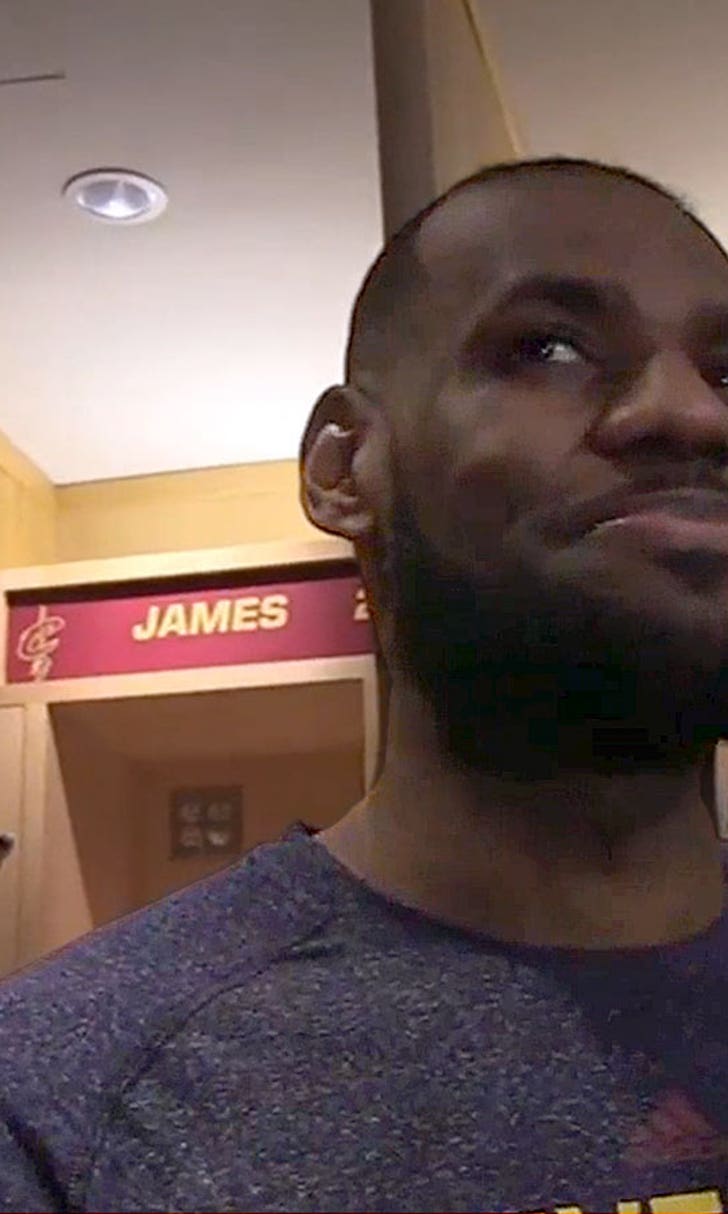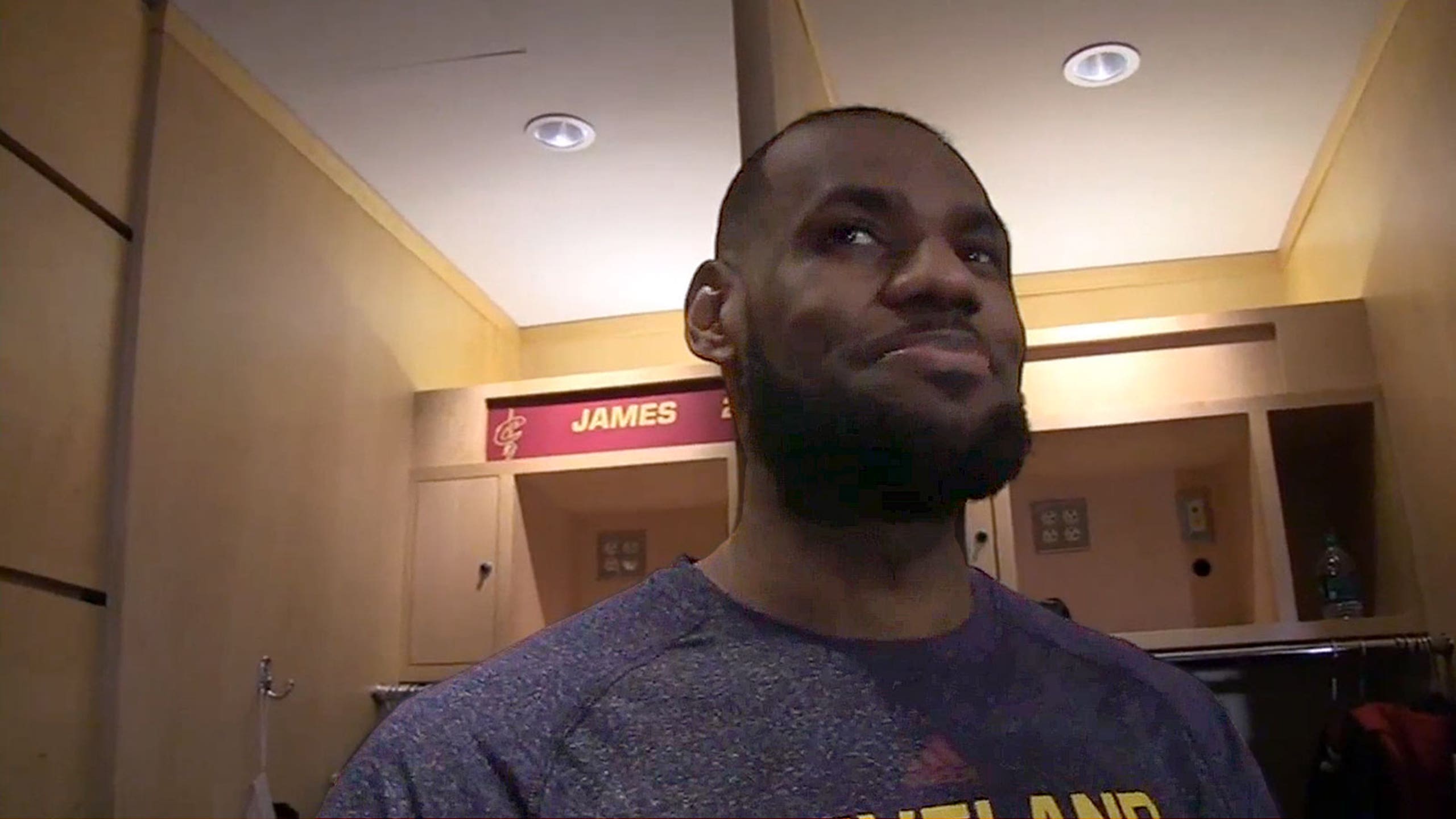 LeBron says he's entered 'the zone' — of silence — so don't ask
BY Jeff Caplan • February 2, 2016
On Sunday night, Indiana Pacers rookie Myles Turner stuffed Cleveland Cavaliers star LeBron James' slam dunk attempt. It was a beautiful defensive play and surely the highlight of Turner's young career.
The Cavs pulled out the win in overtime, and after the game a reporter asked James for his thoughts on Turner's performance. The Pacers forward had recorded his first career double-double with 14 points, 10 rebound and four blocks. The question was fairly normal for the postgame locker room.
Only James made it abnormal. After hearing the question, he paused, then said: "He's good." 
Then James added it this caveat as reasoning for his abbreviated answer, via Cleveland.com:
Cleveland.com's Chris Haynes explained that James staying mum about opposing players was an off-and-on thing last season, but has now become the norm, for whatever reason. Haynes pointed out a time before when James became irritated with a question about the evolving offensive game of San Antonio Spurs forward Kawhi Leonard. An agitated James offered an answer far from the thoughtfulness he's displayed throughout his career.
Why is James doing this? Who knows? Well, other than he's entered the zone. It's just another strange situation coming out of Cleveland. Maybe it's James' way to focus all attention on his own club and not worry about anyone or anything outside of the Cavs' walls.
Maybe that's what happens as the leader of team whose coach gets fired after going to the NBA Finals in his first season and is leading the Eastern Conference at the time he gets canned.
Say what you will about Cleveland, but one thing's for certain, it is never boring.
---
---