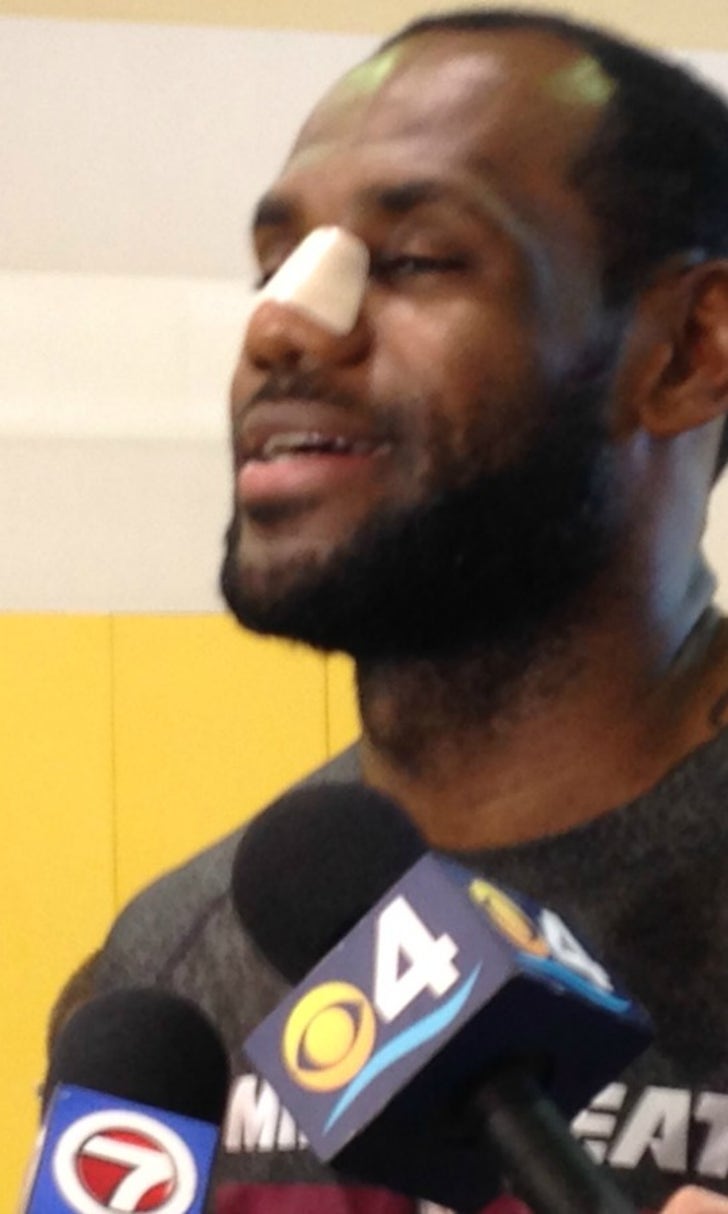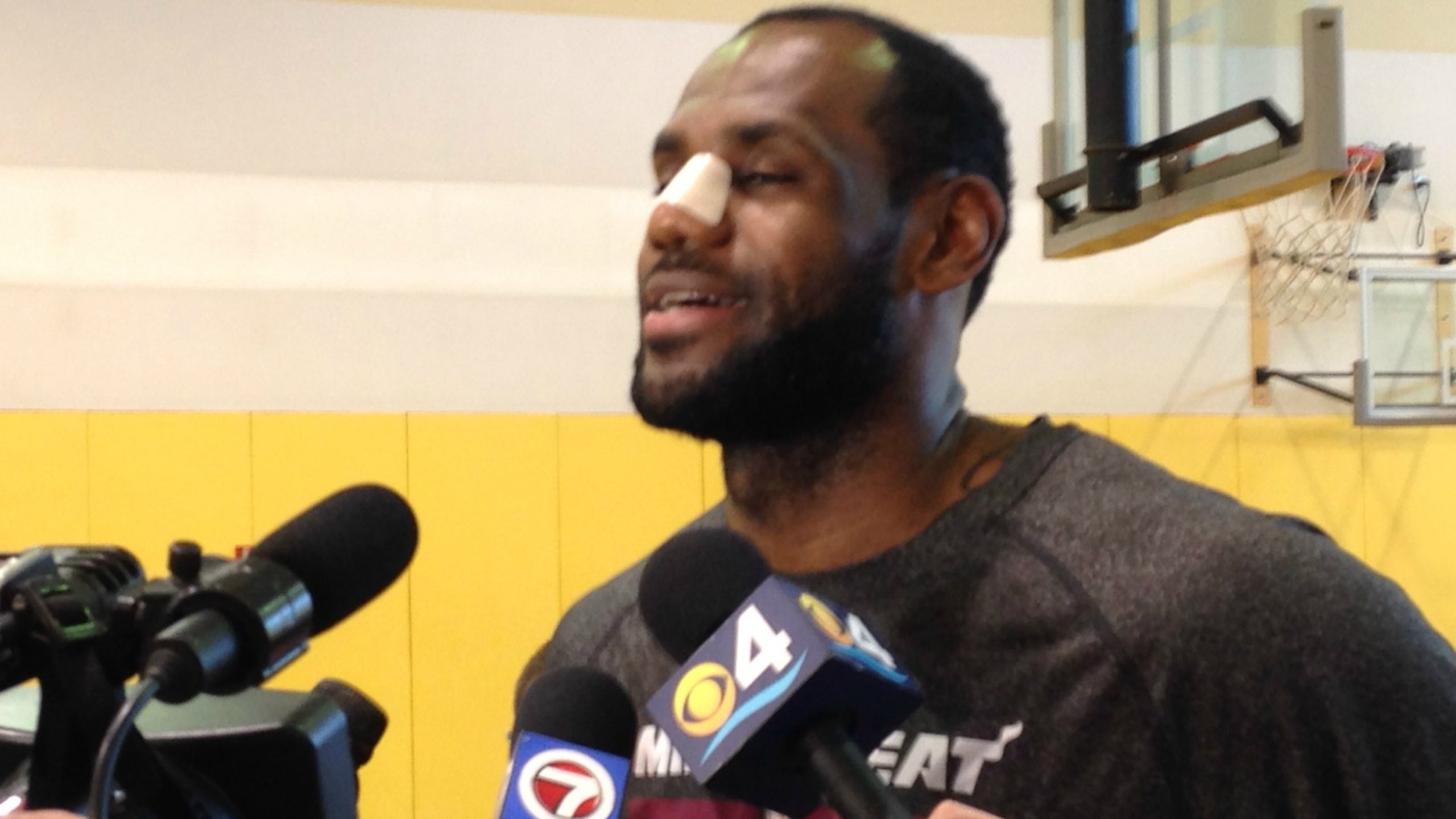 LeBron James misses game vs Bulls with broken nose
BY foxsports • February 23, 2014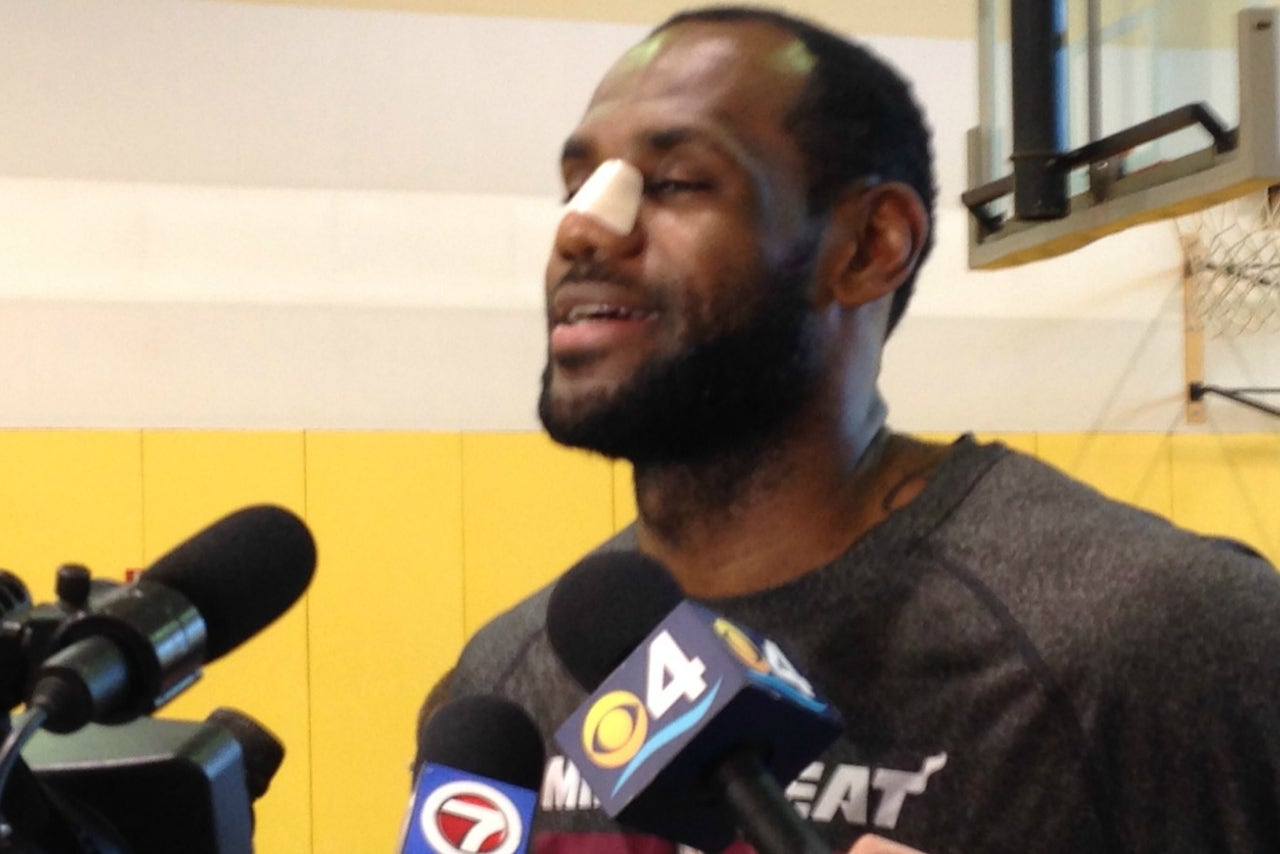 MIAMI -- LeBron James was held out by the Miami Heat on Sunday against the Chicago Bulls because of his broken nose, missing a game for only the second time this season.
Coach Erik Spoelstra said the decision, announced less than two hours before tipoff, was "somewhat close." But after Miami beat Chicago 93-79, Spoelstra said he didn't want to risk James aggravating the injury.
"One serious hit to the face would have been very tough," Spoelstra said. "It would have been a big setback."
James was replaced in the lineup by center Greg Oden, who made his first NBA start since December 2009. Oden, a former No. 1 overall draft pick mounting a comeback from knee trouble, had five points and five rebounds in 13 minutes.
James has been in top form lately, scoring at least 33 points in each of the past four games, all wins. But he had no problem with the decision to keep him on the bench, Spoelstra said.
"He didn't stand up and put up his dukes and fight us," the coach said. "We still understand the big picture. The fact that we don't play until Thursday, it makes the most sense."
James broke his nose midway through the fourth quarter of Thursday's victory at Oklahoma City and sat out the rest of the game. His nose was reset by a doctor Friday and he missed practice Saturday.
Even if James returns for the Heat's home game Thursday against the New York Knicks, he'll get a week off -- a rare idle stretch for one of the NBA's most durable stars.
"It doesn't hurt at all," teammate Dwyane Wade said. "When you're in such a great rhythm, you don't want anything to stop that. But at the same time, to get this time off to regroup, when he comes back on the court -- hopefully Thursday -- he'll feel a little fresher. That'll take him to the end of the season for sure. He doesn't need much."
The only other game James missed this season was in December, when he sat out because of a groin injury while the Heat won at Portland.
---
---