LeBron James
LeBron James
LeBron James is fading in late-game situations, but don't pin the Cavs' losses on him
Published
Jun. 8, 2017 6:00 a.m. ET

LeBron James' final box-score line for Game 3 of the NBA Finals was monstrous. Thirty-nine points, 11 rebounds and nine assists — but in a losing effort.

In all, James is averaging a triple-double in these NBA Finals, but his team is one loss away from being swept.

Does LeBron bear some responsibility for the Cavs' 3-0 deficit? Of course — more so than any other player in the NBA, the Cavs are LeBron's team. He picked the coach, he had a huge hand in picking the players and the team revolves around him in every way on the court itself.

But the Cavs' fate in these Finals should not be pinned on James.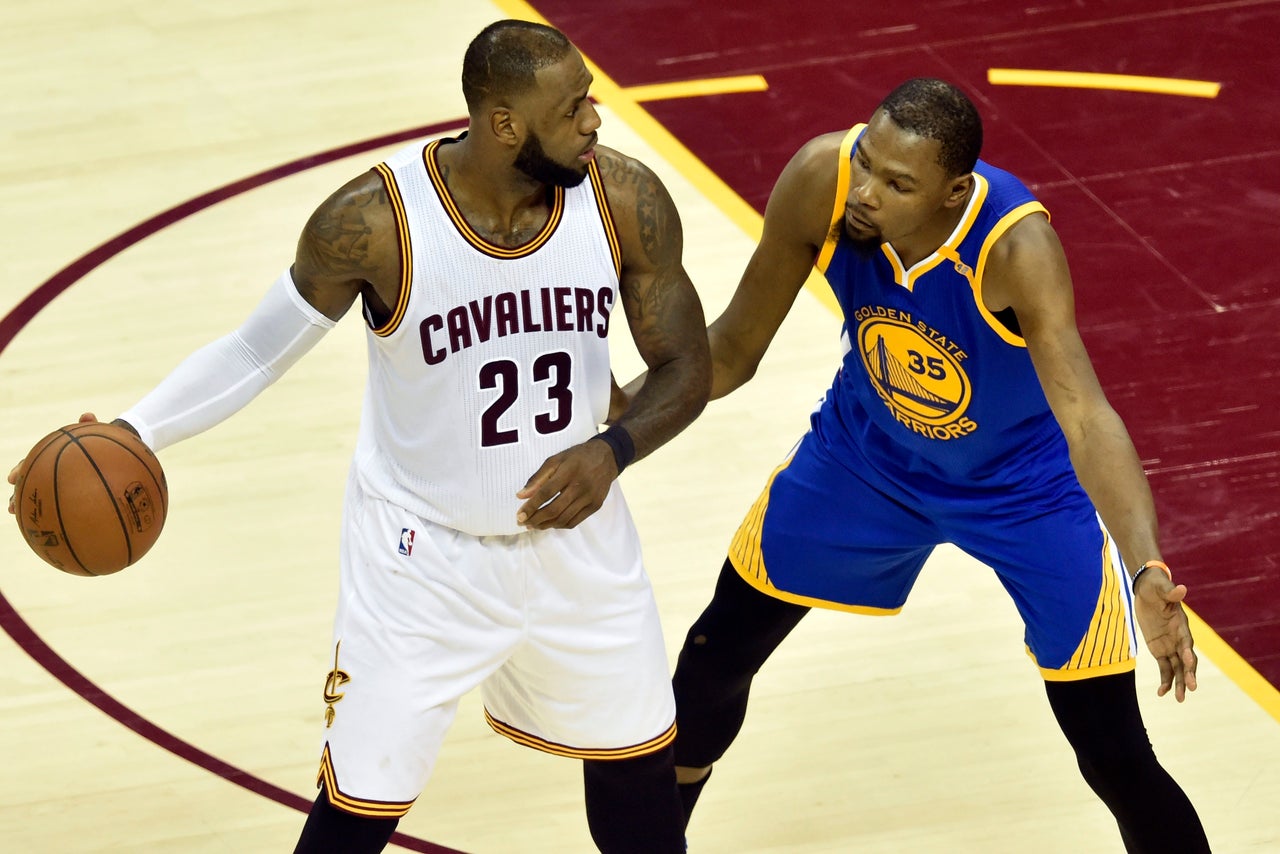 LeBron is doing everything he can to beat the Warriors. His best keeps the overmatched Cavs close, while his absence has proven to be the separating point between the teams. James can't play for 48 minutes. He might want to, but he can't.

Frankly, James is lucky to give the Cavs' 40 productive minutes per game in these Finals.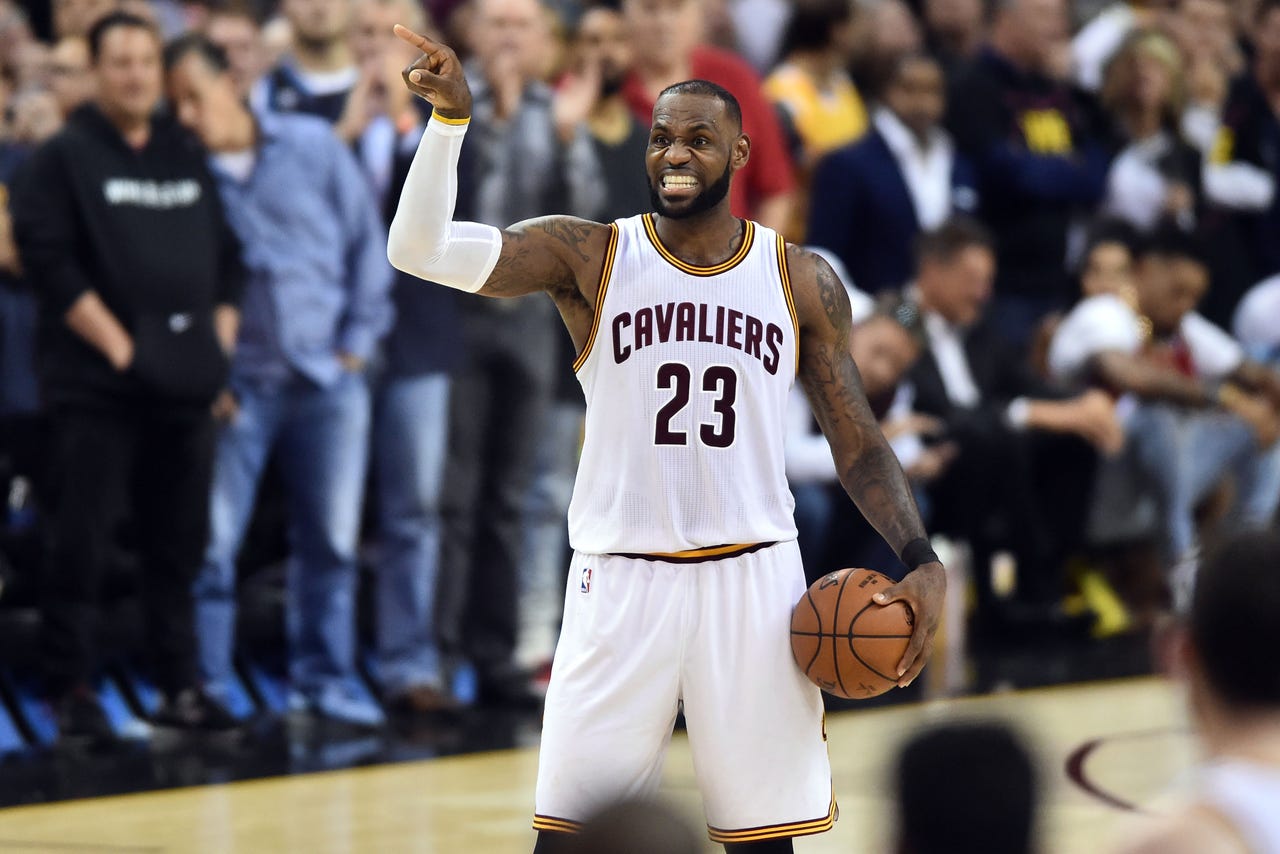 Games 1 and 2 in Oakland were played at breakneck speed. Game 2 had the most possessions of any Finals game ever. The first half of Game 3 followed suit.

In the first half of the three contested Finals games, James has been superb. He's averaging a point per minute, seven rebounds and 5.7 assists. He's posted a first-half triple-double in this series. The frantic back-and-forth suits him in the first half.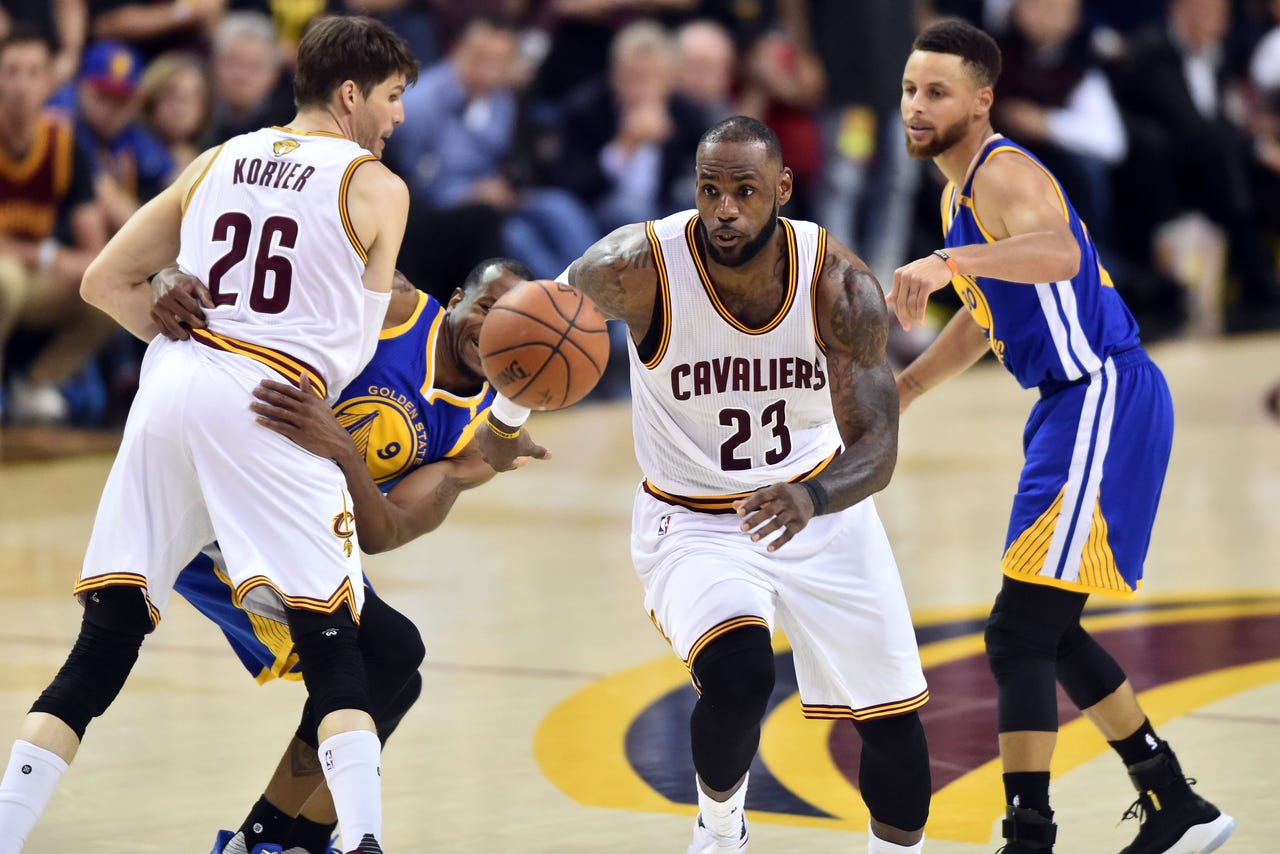 But things have changed in the second half of games. In Games 1 and 2, the Cavs tried to keep up the pace with the Warriors, and they were blown out in both contests. A big reason why is that James was becoming gassed — every NBA Finals possession requires you to go all-out and every man has a breaking point in that regard. James, 32, with 14 years of tread on his tires, is finding his in these Finals.

In all, LeBron is scoring half as much in the second half of Finals games this year, on 38 percent shooting.

In Game 3, Wednesday, the Cavs finally (dare I say mercifully?) slowed down the pace in the second half, but it was still clear that LeBron didn't have the legs following another breakneck first half.

So he took more jump shots and was more deferential to Kyrie Irving.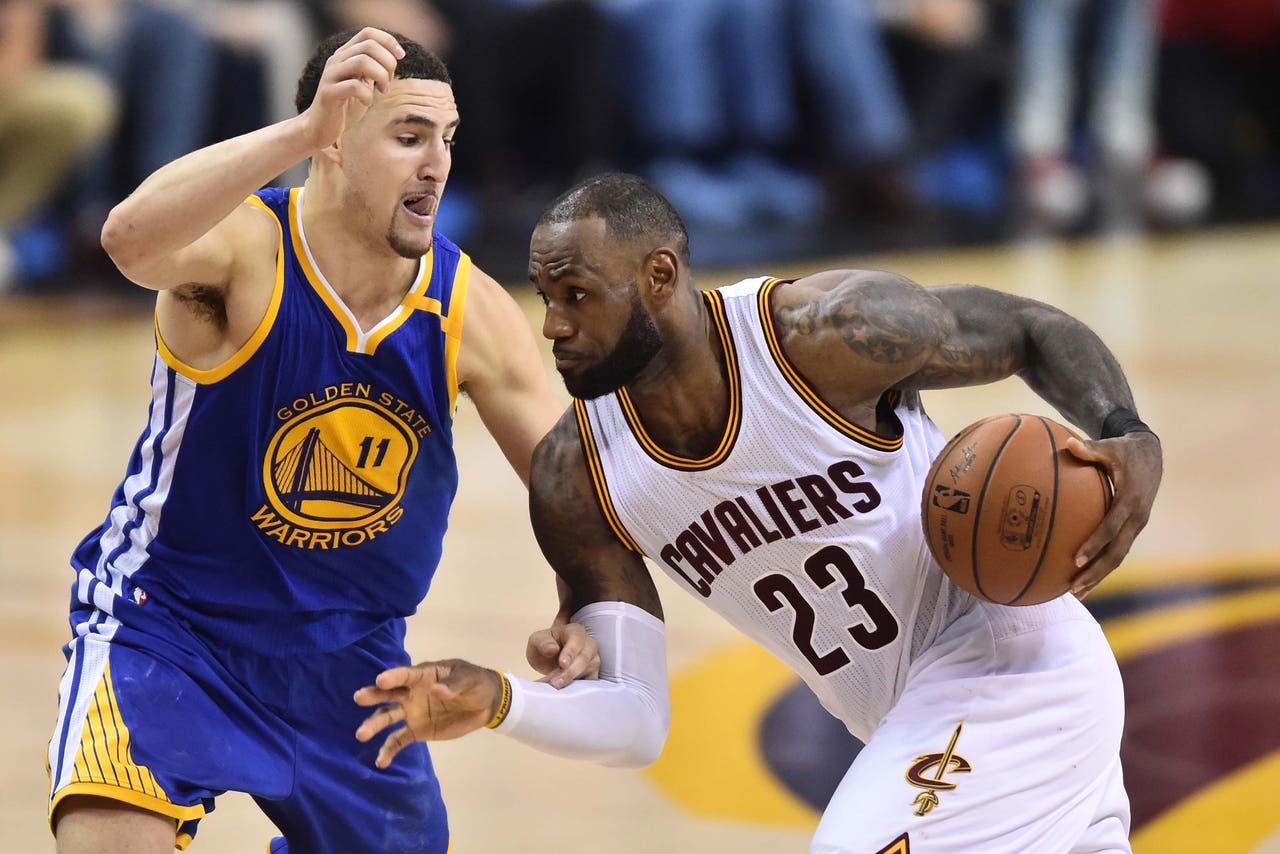 It didn't burn the Cavs for most of the second half of Game 3 — Irving was spectacular, James was controlling the pace and the Cavs were doing well on defense (by their standards).

But when it came down to crunch time Wednesday, well, it was clear which team had the energy to get over the finish line first.

James didn't score in the final 4:28 Wednesday.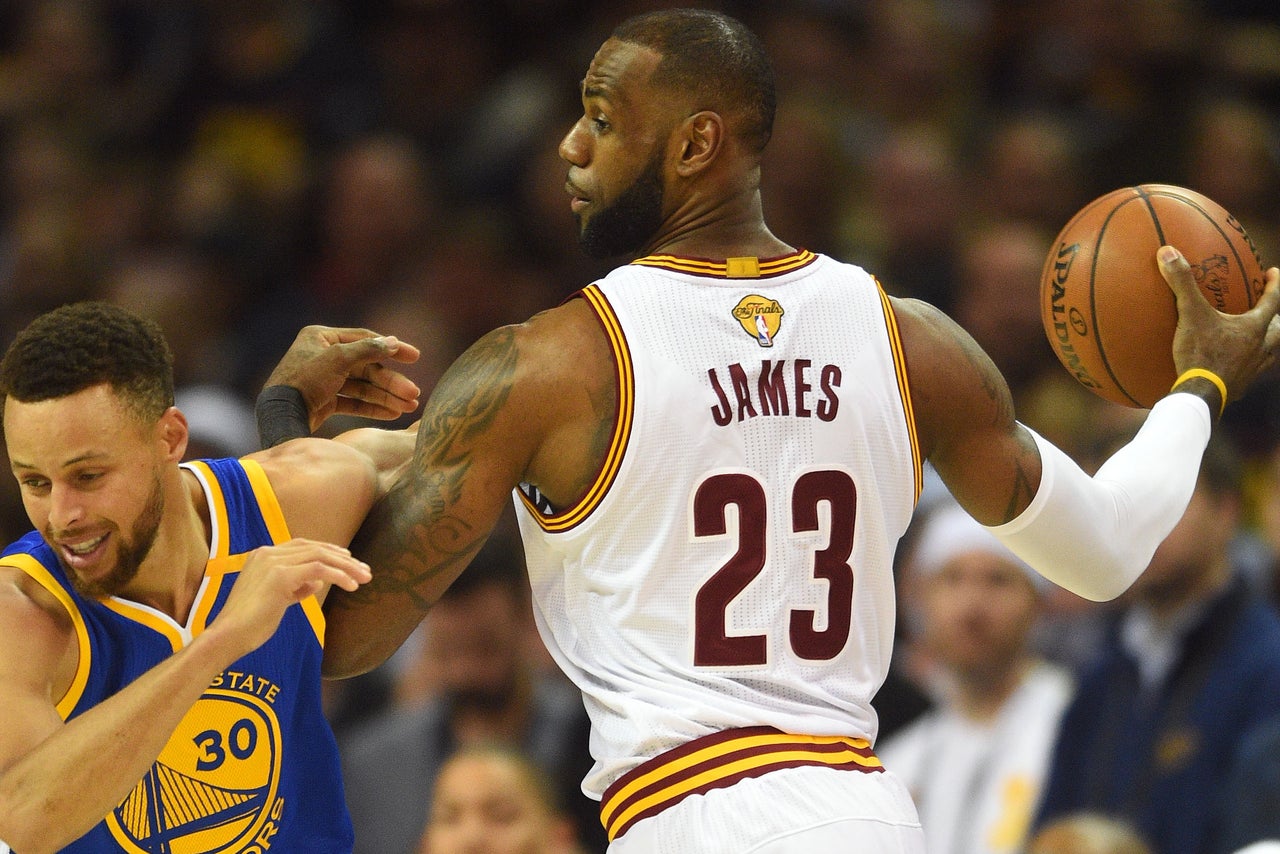 Surely, that's an indictment of James, right? To some, it'll merely be The King not showing up in the clutch again.

But while, yes, LeBron was tired, and yes, he didn't score in the clutch (and let the Warriors get at least one bucket for next-to-nothing), you can't blame James for the Cavs' Game 3 loss — just like you can't blame him for the losses in Games 1 and 2.

Could he have done more? Yes. For him, perfection is the standard — fair or not. But to imply that James didn't give his team a chance to win is to have not watched the game.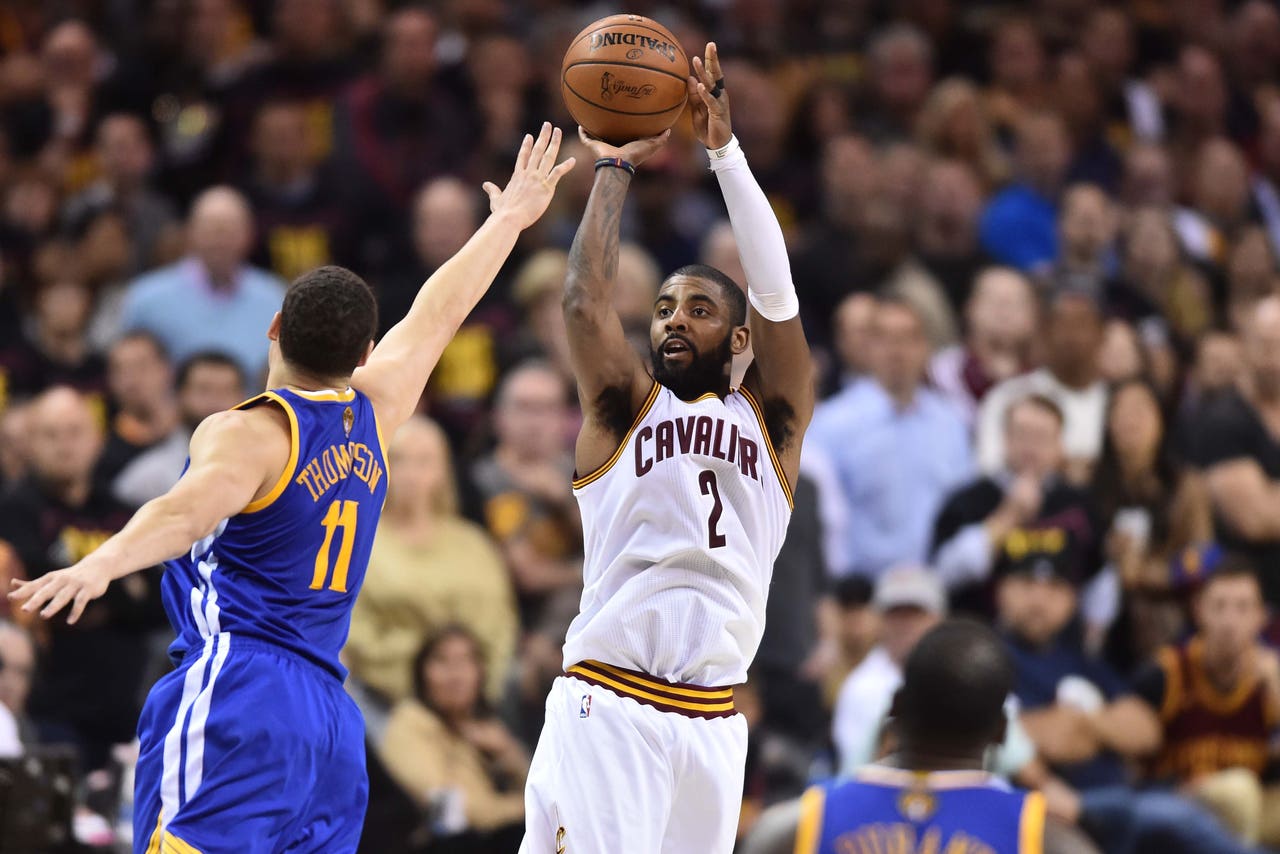 James missed a layup and a turnaround jumper in the final five minutes of Game 3, sure, but he also assisted on J.R. Smith's made 3-pointer and set up three other excellent scoring opportunities.

None of them fell.

https://streamable.com/j2a53

The Cavs went 3-for-18 on corner 3s in Game 3. If you're looking for a differentiation between the two teams, don't look at James' fatigue or Kevin Durant — look at that stat, and that Korver shot with 53 seconds to play.

Meanwhile, Irving, going up against Klay Thompson — who played near impeccable defense all night — was dribbling the ball into the ground and putting up ill-conceived shots on no-pass possessions.

Yes, it's Irving, one of the great isolation players in recent NBA history, but those were also low-percentage shots that didn't give the Cavs a chance to find anything with better percentages.

https://streamable.com/jirj9

The Cavs probably should have slowed Game 3 (and, for that matter, Game 2) down from the jump, but they didn't, and they paid for it in a gassed LeBron James. But still, a gassed James is an incredible player who gave his team a great chance to not only win Game 3, but to also make it a series.

Who else on that Cavs team can say that they performed in the clutch like LeBron did Wednesday? Not Irving, not Kevin Love and not Kyle Korver. No matter how great one player is, it's still a team game, and James was let down by his teammates — again — in Game 3.


---
---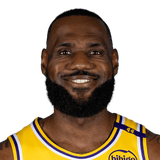 Get more from LeBron James
Follow your favorites to get information about games, news and more
---