National Basketball Association
National Basketball Association
LeBron James has silenced the haters by willing the Cavs to Game 7
Published
Jun. 17, 2016 12:57 a.m. ET

The Cavs' window to win a championship was closed, and it was going to take a superhuman effort to pry it open.
LeBron James has provided it.
The Cavs were down 3-1. The series was all but wrapped up for the Warriors. The team that has not lost three straight games in two years had to win only one of the next three contests. But now the Warriors and Cavaliers will determine the NBA Finals with a single game, Sunday evening in Oakland.
There are a lot of factors that have brought us to this moment —€" Draymond Green's suspension, the Warriors' defensive deterioration, Kyrie Irving's near-impeccable Game 5, the Cavs' dominant start to Game 6 —€" but make no mistake, this is the doing of James.
In Games 5 and 6, with the Cavs on the brink of elimination, LeBron has posted two herculean, unparalleled performances —€" two of the best games in his spectacularly decorated career. He has willed the Cavs to two season-saving wins. 
The numbers are staggering: In the Games 5 and 6, he's scored 82 points, pulled down 24 rebounds, dished out 18 assists, grabbed seven steals, blocked six shots, and had only three turnovers.
Starting with 5:38 in the third quarter of Game 6 and ending when both teams emptied their benches for garbage time, James scored or assisted on 35 of the Cavs' 36 points. 
Who saw this coming? Who sensed this renaissance in their air after Game 4? It's hard to imagine even LeBron knew this level of dominance was possible. 
So much can be connected to the return of his 3-point shot. In the first four games of the series, LeBron was shooting 31 percent from 3, but in the past two games, he's made 7 of 14. The midrange game is back from the dead, too, and he has the Warriors defense spun.
This is LeBron at his best —€" a throwback to his time in Miami and his one-man team efforts in his first stint in Cleveland—€" and it's a direct testament to not only his prodigious talent, which was never under fire, but also to his leadership and will to win, two factors that have been unfairly scrutinized for James' entire career.
These past two games should bring those criticisms to an end.
Should LeBron be able to do it again Sunday —€" should his jaw-dropping play continue for a third game —€" he will complete the greatest accomplishment of his career, winning a championship for Cleveland, with his best-ever three-game stretch.
If he does that, he might pick up the Larry O'Brien trophy and ascend directly to the heavens. That scenario would be only slightly less improbable than what's followed the Warriors' Game 4 win.
The Cavs are not favorites in Game 7, at least according to the people who make money off this stuff in Las Vegas. The Warriors' home court and relatively even play in quarters two through four Thursday have them starting as 5.5-point favorites for Sunday's Game 7, but it's hard to see that game being anything but a toss-up.
These NBA Finals have been unpredictable, and now it comes down to one emotionally charged game in Oakland, where arguably the greatest team of all time will take on arguably the greatest player of all time at the peak of his powers, with both legacies on the line.
It was the game that few saw coming —€" I was certainly not part of that minority —€" but it's the game that we should all be happy we get to see.  
---
---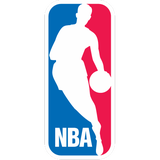 Get more from National Basketball Association
Follow your favorites to get information about games, news and more
---