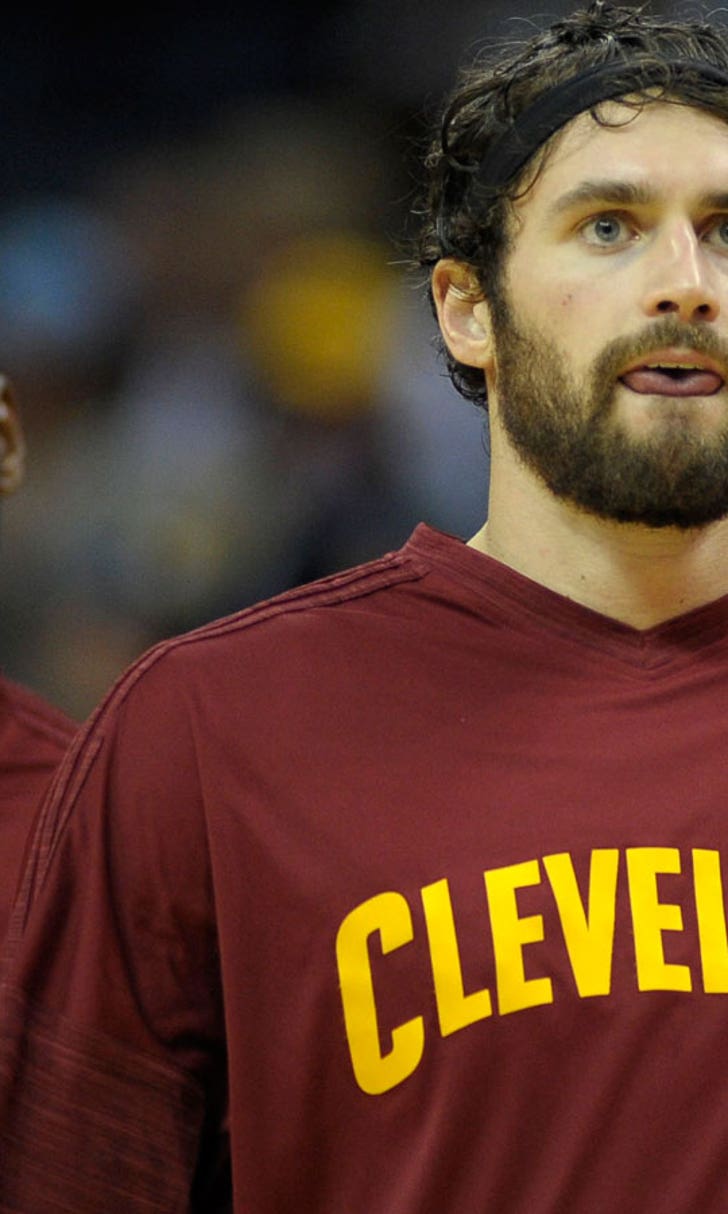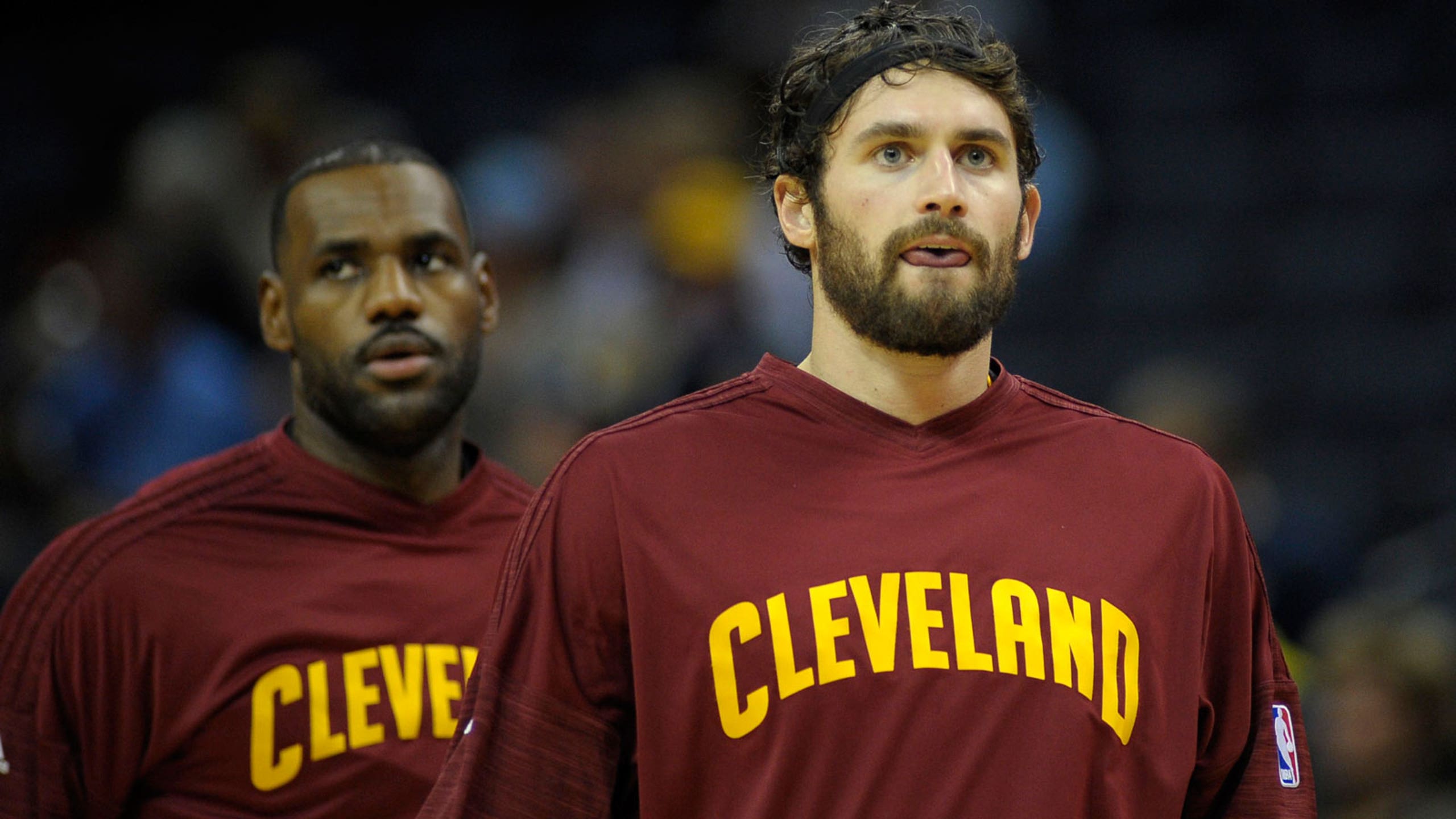 LeBron James finally lets Kevin Love shine in his Instagram account
BY foxsports • February 2, 2016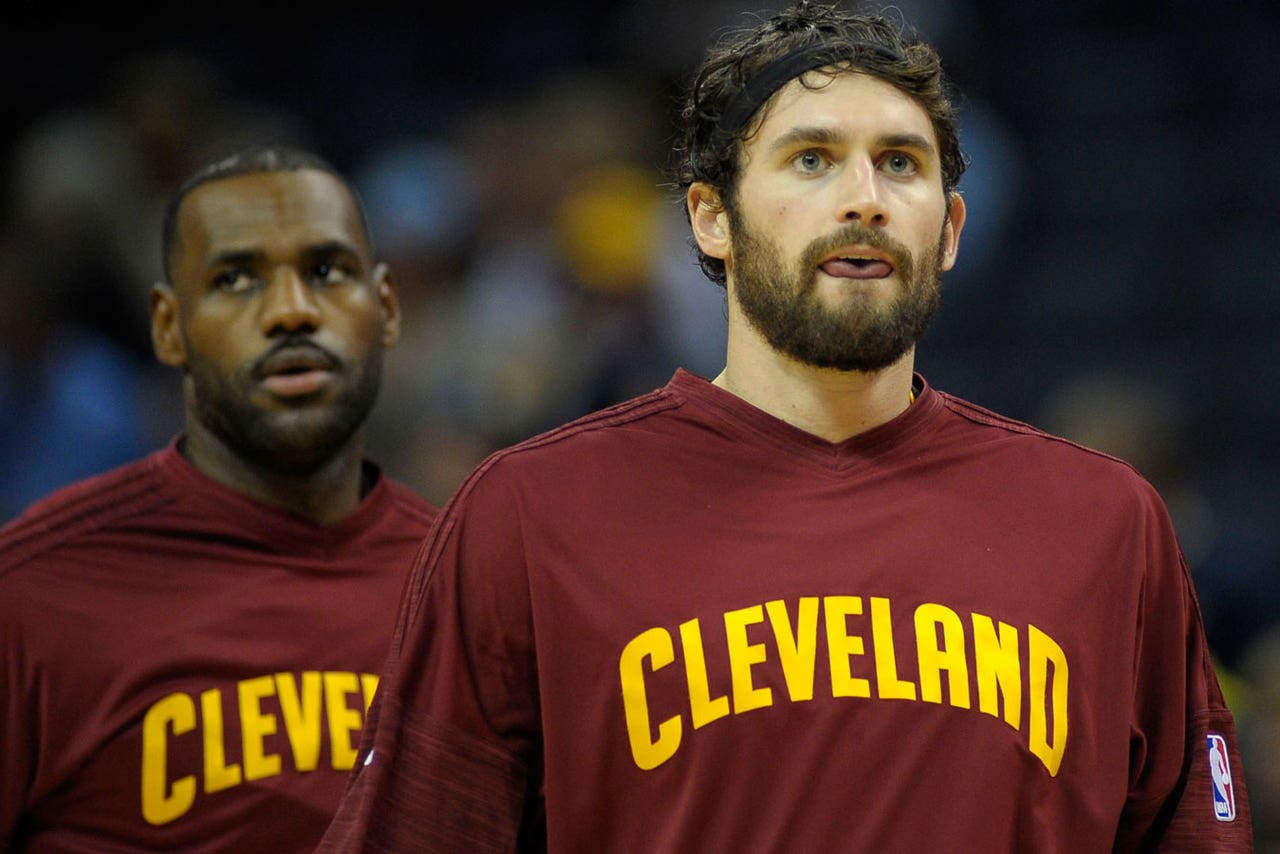 A "major" "storyline" throughout last season was how LeBron James' (and to a much lesser extent J.R. Smith's) Instagram account kept leaving Cleveland Cavaliers teammate Kevin Love out of all its celebratory post-game snapshots. 
The whole thing was hilarious, strange and possibly a bit petty.
Was this contrived narrative born from LeBron's notoriously passive-aggressive leadership style? Did he not like Love, and felt posting team pictures that left him out would make the three-time All-Star try harder on the court? Sure. Of course. The only answer can be yes 1,000 times over because this is the Internet, where microscopic slights mushroom into franchise-altering feuds overnight for no reason whatsoever.
At least Love took it in stride -- even editing himself into a picture.
But, in the end, it looks like all that drama was for nothing, as James posted this photo after Monday night's win against the Indiana Pacers:
Three quick observations: 1) No Mozgov, so it doesn't count, 2) Love has to wear something more stylish if he wants to make the final edit after every game, 3) Seriously, where's Mozgov?
Forget about their quicker pace, Tyronn Lue's strategic alterations or the fact that their defense is humming: Cleveland's championship odds just improved dramatically because clearly all Love needed was to feel a little love. It's the biggest moment of their entire season.
---
---