National Basketball Association
National Basketball Association
Lakers welcome Blake, confirm Fisher's return
Published
Jul. 14, 2010 9:13 p.m. ET

Steve Blake's wife and two young sons did a collective double-take when he walked onto the Los Angeles Lakers' practice court in his new home uniform.
''Oh, wow,'' Kristen Blake said to little Jamison. ''We've never seen Daddy in gold before.''
Get used to it, kids. The Lakers believe Blake will be a key part of their run at a third straight NBA title and everything beyond.
The Lakers showed Blake around their training complex Wednesday, a week after the former Clippers guard agreed to a four-year, $16 million deal to change locker rooms at Staples Center. Lakers general manager Mitch Kupchak said he had discussed acquiring Blake for several years, and Blake was eager to return the love early in free agency.
''As a player who wants to win, who has won championships at every level except the NBA, I think this is the place to be,'' said Blake, the former Maryland guard who became a respected but well-traveled pro. ''As a point guard, getting to play with the best player in the world in Kobe Bryant ... and getting to play with the best coach in the world in Phil Jackson, there couldn't be any better opportunity out there. I'm extremely grateful Mitch wanted me here.''
A few minutes before Blake tried on his new uniform, the Lakers also formally announced Derek Fisher will return for his 12th season with the club. Fisher talked to the Miami Heat during free agency, but said Monday he'll stay with Los Angeles at Bryant's urging.
Kupchak said Fisher is likely to remain the Lakers' starting point guard after starting every game for the past three seasons, and Blake said he'd have no problem coming off the bench.
''There are a lot of minutes there, and quite frankly, we have an aging backcourt,'' Kupchak said. ''Kobe, we hope to have him playing at peak efficiency for four more years, but he's going to be 32. Derek is going to be 36. We need players there that can play a lot of minutes.''
The 30-year-old Blake is heading into his seventh NBA season with his sixth club. In the last four years alone, he has been traded three times and signed two deals as a free agent - yet he hasn't exactly been run out of any town, with his former employers largely praising his skill and teamwork.
Blake averaged 8.6 points and 4.8 assists last season with the Clippers and the Portland Trail Blazers, who traded him in February in the deal for Marcus Camby. Blake is recognized as a capable defender and a solid playmaker who might not take over many games, but makes the game easier for everybody else.
Kupchak already was sold on Blake before the guard put up his first career triple-double in the Clippers' win over the Lakers in both clubs' season finale.
''After the game was over, I was very happy I did that against the Lakers,'' Blake said with a smile. ''The Lakers were first on my list, just because of their history and because of what they have in front of them.''
Blake is looking for houses in Los Angeles this week, but his family can't move to town just yet. His wife is expecting their third son next month, and they'll stay in Portland until the birth.
The Lakers also have Sasha Vujacic under contract for next season, giving them nine players collectively making more than $85 million already on their payroll. The franchise again will be well over the NBA's luxury tax threshold, but owner Jerry Buss has been more than willing to write those checks while his club wins championships.
And they're still in the free-agent market: Bryant was expected to meet with Raja Bell on Wednesday in Los Angeles to see if he can persuade his former playoff nemesis to take a discounted deal for a shot at a title. The Lakers have about $1.75 million of their midlevel exemption left for a gritty defender in Bell's mold.
The Lakers also are still talking to backup guard Shannon Brown, who opted out of his contract but has said he would like to return.
Blake essentially replaces Jordan Farmar, who left the Lakers for New Jersey a few days ago. While Farmar believes the triangle offense prevented him from becoming a bigger star over the past four years, Blake is eager to learn his role in Jackson's scheme.
''I think I'm a pretty intelligent player,'' Blake said. ''I haven't played in the triangle system before, so I hope to figure it out very quickly. I think I can pick it up fast. You never know until you get in it. ... I do like to have the ball and make plays, but at the same time, giving the ball to someone who's a scorer and letting them go to work is definitely a role I'm comfortable in.''
---
---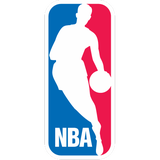 Get more from National Basketball Association
Follow your favorites to get information about games, news and more
---