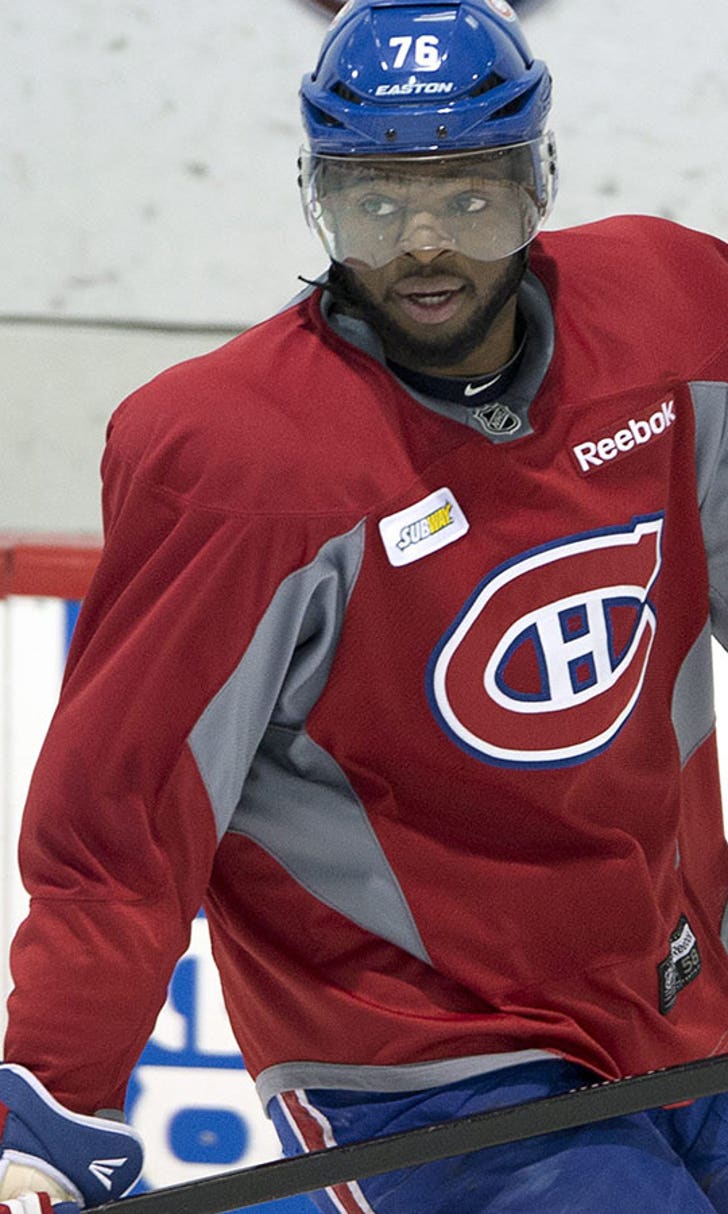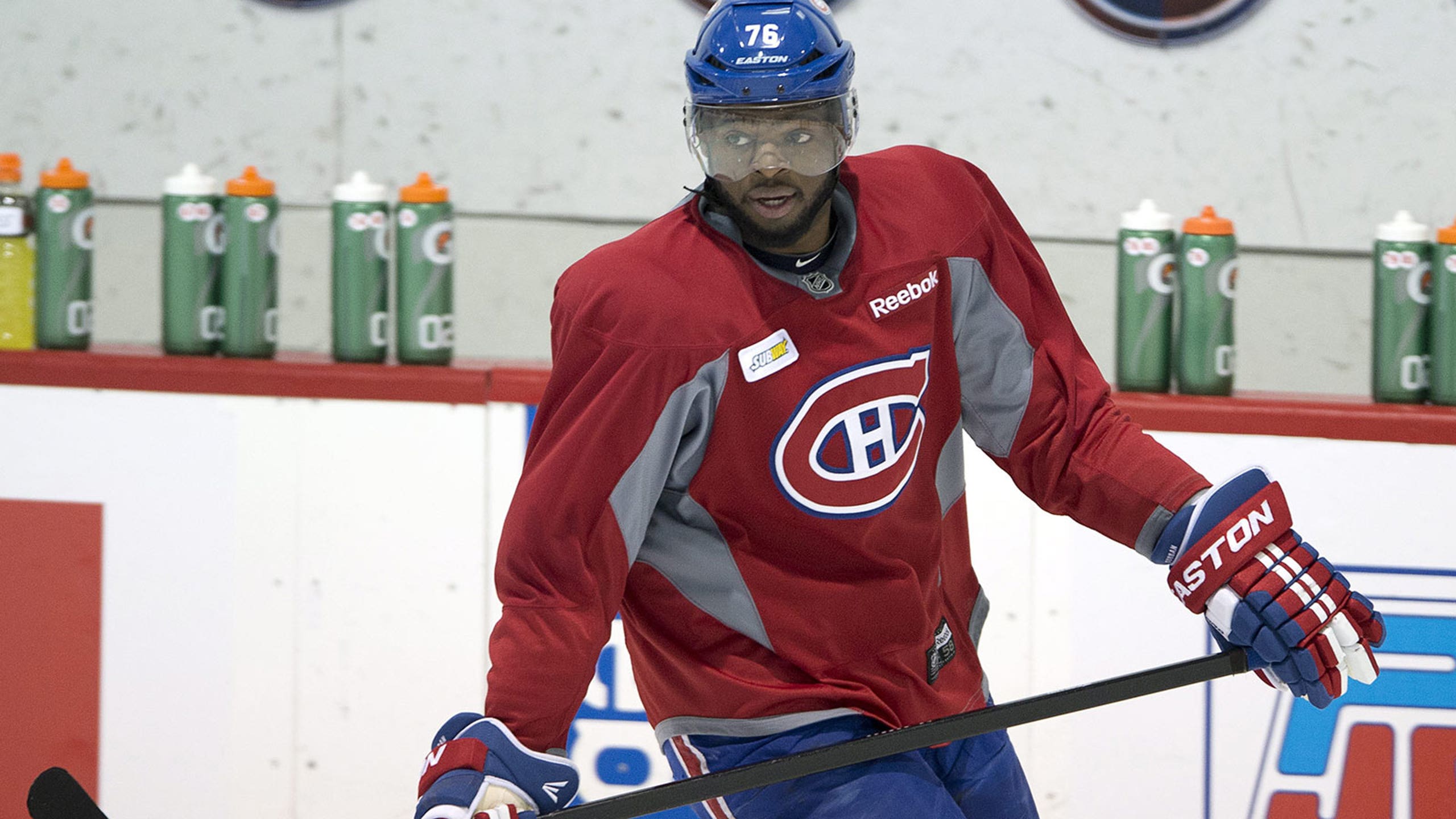 Kobe Bryant to mentor one of the NHL's brightest young stars?
BY foxsports • January 29, 2016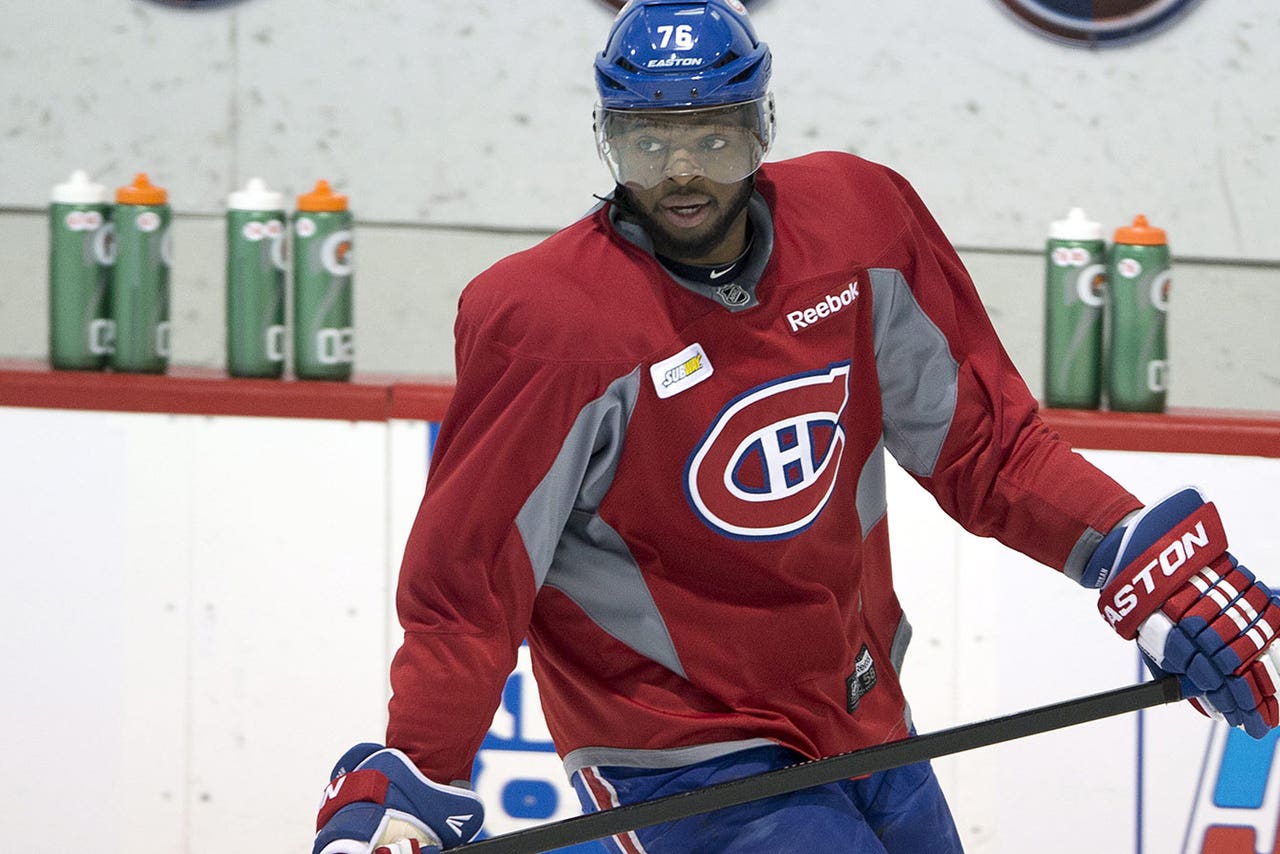 Kobe Bryant is widely regarded as one of the most admired (and feared) stars in NBA history. Now in his final year with the Los Angeles Lakers, the 37-year-old is better positioned to teach than perform. 
But who could ever expect one of his most eager students to not even be a basketball player? NHL superstar P.K. Subban is one of the most popular players in hockey. He's experienced individual success on and off the ice, but after meeting Bryant in Boston earlier this year, the 26-year-old wants nothing more than the Laker great to take him under his wing (via TSN):
Subban said he asked Bryant if he could arrange to come out to Los Angeles to meet with Bryant and cement closer ties. The two have a call scheduled next week to set up a travel date, Subban said. "I've admired Kobe for a long time," Subban said in an interview. "I don't think there's a bigger competitor in all of sports. He would be a great mentor." Bryant, 37, for years was the NBA's most admired and feared player. That was the same reputation earned by Jerry West, the former Lakers great whom Bryant regarded as his own mentor. Subban, 26, has the opportunity to become the NHL's most visible and most marketable star. The Canadiens defenceman was described in a 2014 profile in The New Yorker as "one of the world's most thrilling athletes, someone who, like Roger Federer, or Kevin Durant, or Yasiel Puig, awes less because of the results he achieves than because of the way he achieves them — kinetic charisma, approaching genius."
Much like Bryant, Subban is somewhat of a prodigy. In only his fourth year, he won his first James Norris Memorial Trophy -- which honors the league's top defenseman. (Only 25 players, including Subban, have ever won the award.)
Leaguewide, he's sixth in assists, eighth in assists per game, and leads his team in points, plus/minus and point shares. But, unfortunately, it hasn't been enough. The Canadiens wouldn't make the playoffs if the season ended today, and they currently sit fifth in their own division -- after topping it one year ago and reaching the Eastern Conference Finals the year before that. 
Bryant knows all about being on a bad team, and it's probably the first/only thing he'll talk about when Subban makes the trip out west. Also: Be more intimidating on Twitter:
It's very cool whenever a growing player thinks outside the box for ways to get better. Don't be surprised if Subban reaches a new level after absorbing all the advice Kobe's willing to offer. That dude knows what he's talking about.
---
---