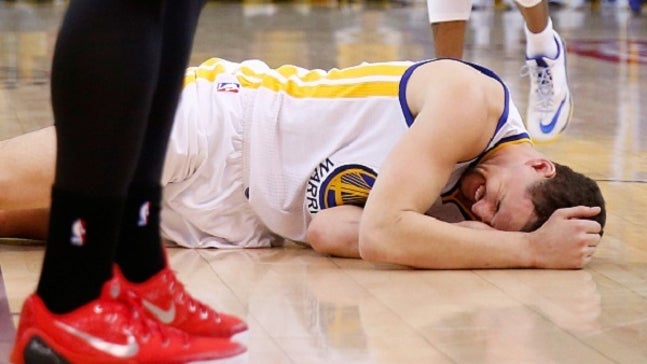 Klay Thompson takes knee to head from Trevor Ariza
Published
May. 28, 2015 12:07 a.m. EDT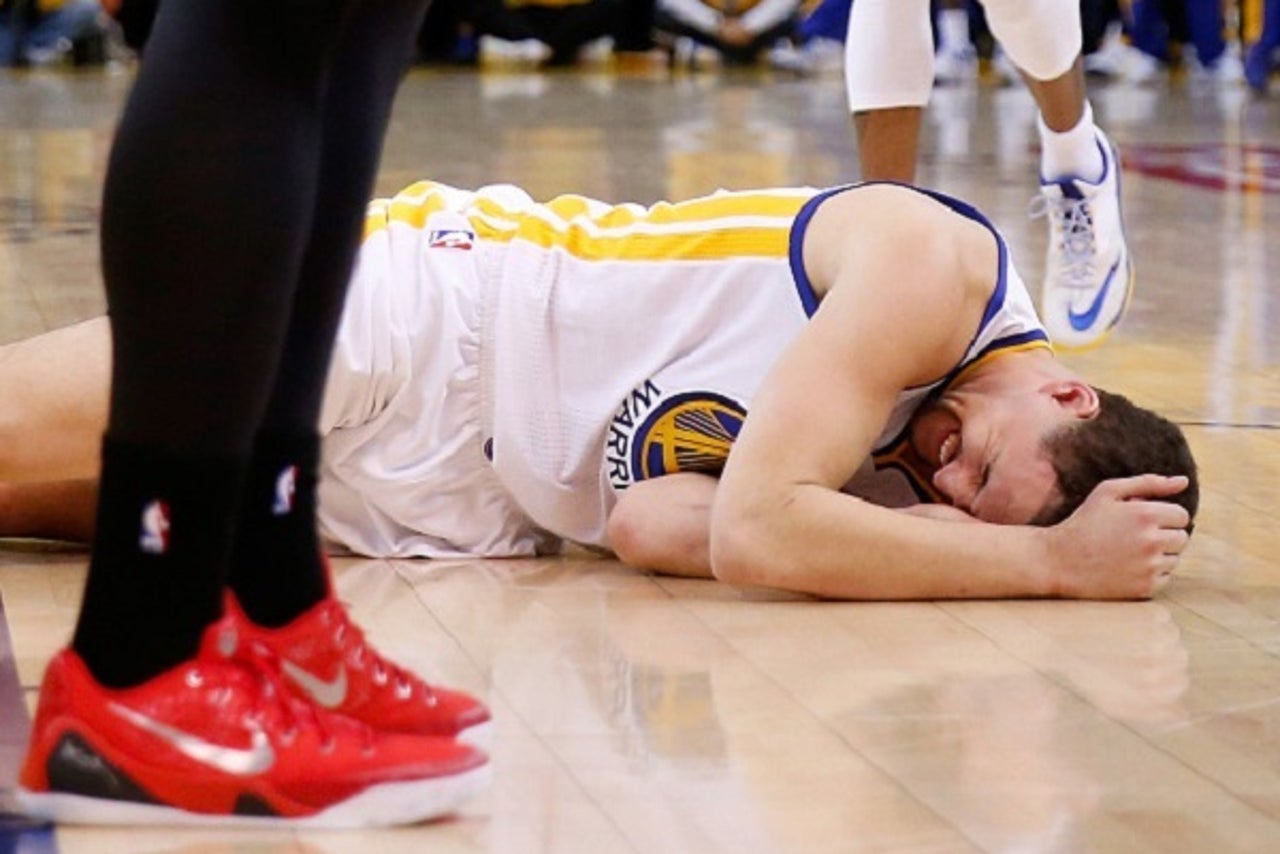 By Matt Birch
The Golden State Warriors took care of the Houston Rockets and emerged victorious in Game 5 of the Western Conference Finals on Wednesday night, but a big question mark surrounds the health of the Splash Brothers Stephen Curry and Klay Thompson.
Curry took a scary fall and exited Game 4, although he did return. The league's MVP struggled on Wednesday as well, draining only seven of 21 shots he attempted.
Thompson was involved in a scary moment in the fourth quarter of Game 5. After executing a pump fake to get Trevor Ariza in the air, he took a knee to the back of his head.
The right ear laceration he received didn't keep Thompson out of the game for long, though. He returned to action later in the quarter, but after it began bleeding again, he was taken to the locker room for stitches.
Thompson did tell ESPN's Doris Burke he'd be alright in the future during a postgame interview on the court.
We hope Curry will be at 100 percent as well to take on the Cavaliers in Game 1 of the NBA Finals next Thursday night.
More from The Sports Daily:
---
---