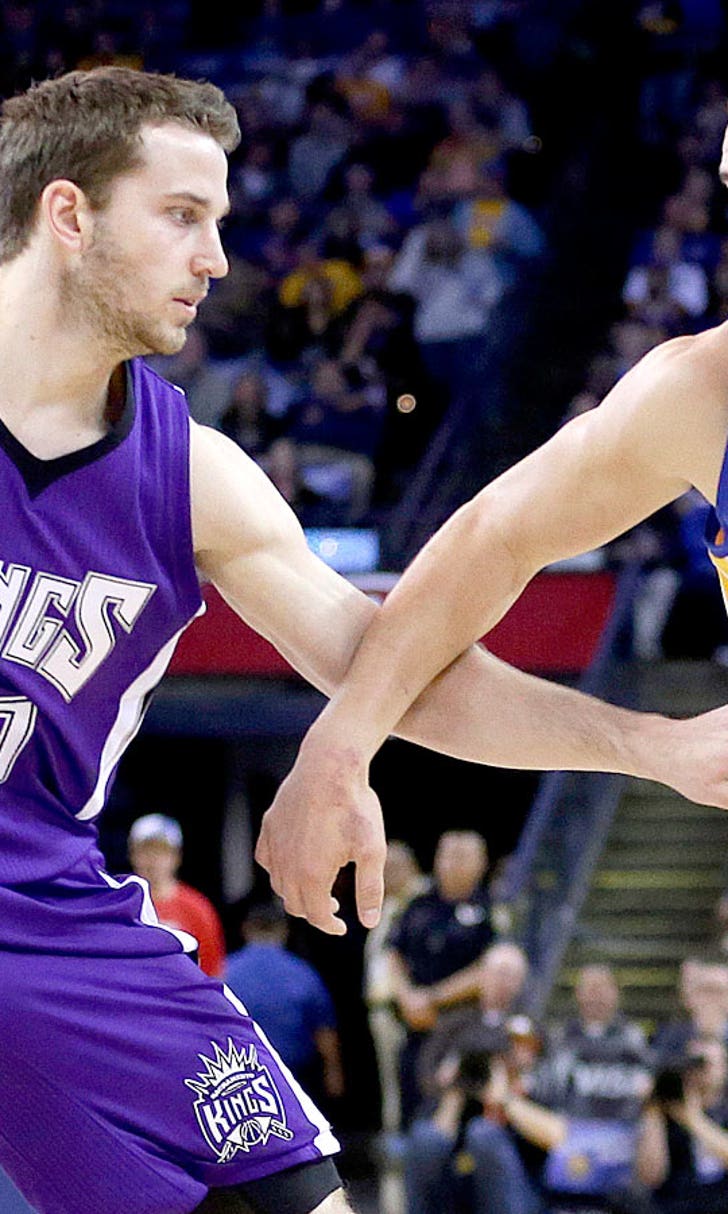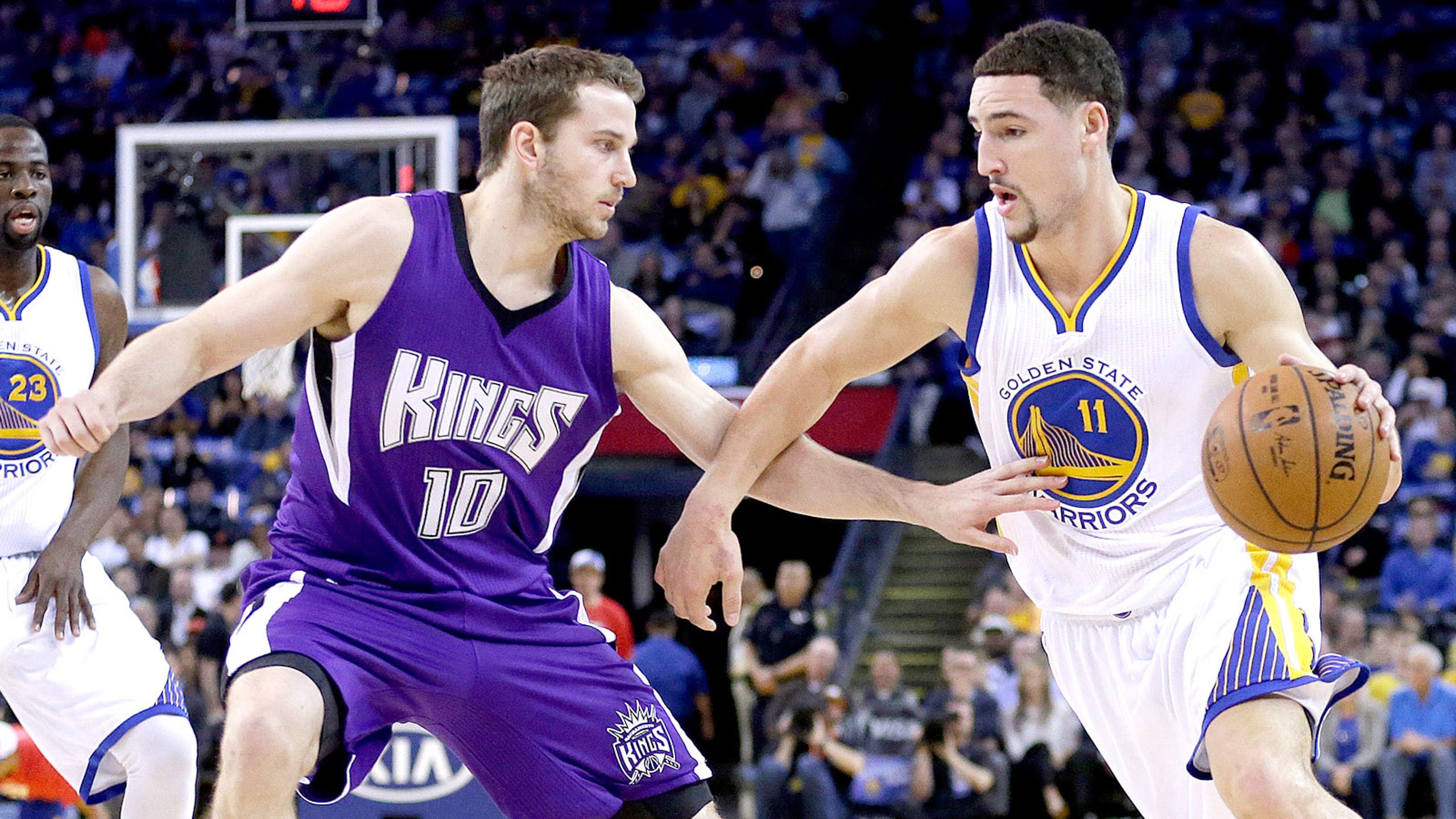 Kings-Warriors Preview
BY foxsports • December 28, 2015
There are plenty of reasons to expect the Golden State Warriors to continue their home dominance Monday night, though Stephen Curry and company insist that they are taking a matchup with the Sacramento Kings seriously.
The Warriors can improve to 15-0 at home and defeat the Kings for the 11th straight time when they face DeMarcus Cousins for the first time this season.
Golden State (28-1) can continue the best home start in franchise history and post its 33rd straight regular-season home win. That would match the sixth-best run in NBA history as it chases Chicago's record 44-game run from 1995-96.
The Warriors' streak over the Kings (12-18) includes two victories this season. Sacramento lost 98-94 at home to Portland on Sunday and makes the short trip over with an 0-7 mark in the second half of back-to-back games.
Curry, averaging a league-best 30.8 points, keeps close tabs on brother Seth Curry's Kings. The reigning league MVP noted that Sacramento played well last week during a 2-2 road trip and that the Warriors missed Cousins twice.
Cousins leads the Kings with averages of 25.0 points and 10.6 rebounds..
"For obvious reasons, I follow them pretty closely so I know they've been playing well, they had a good road trip last week, beating Indiana and Toronto on the road," Curry said. "We haven't played against DeMarcus yet. I know they're a different team with him in there and (Rajon) Rondo's been playing amazing."
Curry's matchup with Rondo will be the main attraction. Curry briefly left Friday's 89-83 home win over Cleveland with a calf injury as he was held to 19 points to match his second-lowest total in the Warriors' lowest-scoring effort.
He has 43 points against the Kings this season, with Rondo totaling 21 points, 22 assists and 16 boards. Rondo averages a league-high 11.4 assists.
"He's obviously very clever with the ball and getting guys in the right positions so we've gotta put pressure on him," Curry said.
Cousins had 36 points and six rebounds Sunday and Rondo handed out 15 assists but had eight turnovers for the Kings, who scored 14 points and made 3 of 22 shots in the fourth quarter. Cousins was 2 of 9 in the period.
Sacramento's 22 turnovers led to 28 points. The Kings allow 19.3 points off turnovers for the worst mark of every team besides Philadelphia.
A repeat of that Sunday would be disastrous against the league's highest-scoring team.
"We're near the bottom in giving up turnover points," coach George Karl said. "You know, 28 points off turnovers, that's a nightmare."
Karl was denied his 1,155th victory, which would have tied him with Phil Jackson for fifth place on the career list.
Seth Curry met his brother in an NBA game for the first time in a 120-101 road loss Nov. 28. He scored a career-high nine points while Stephen Curry had 19 in 29 minutes.
That marked the first game the Warriors played without Harrison Barnes, who remains out due to a sprained left ankle.
The first two meetings this season were second halves of back-to-backs for both teams.
---
---