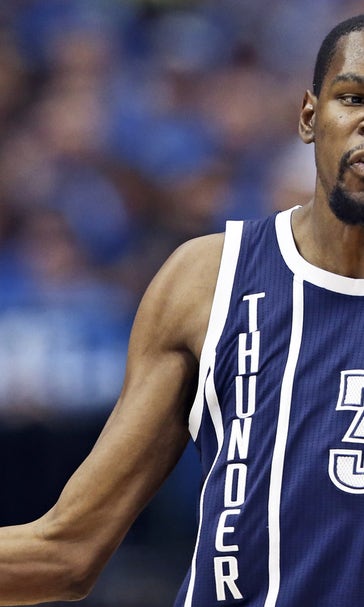 Kevin Durant reveals why he lies about how tall he really is
May 3, 2016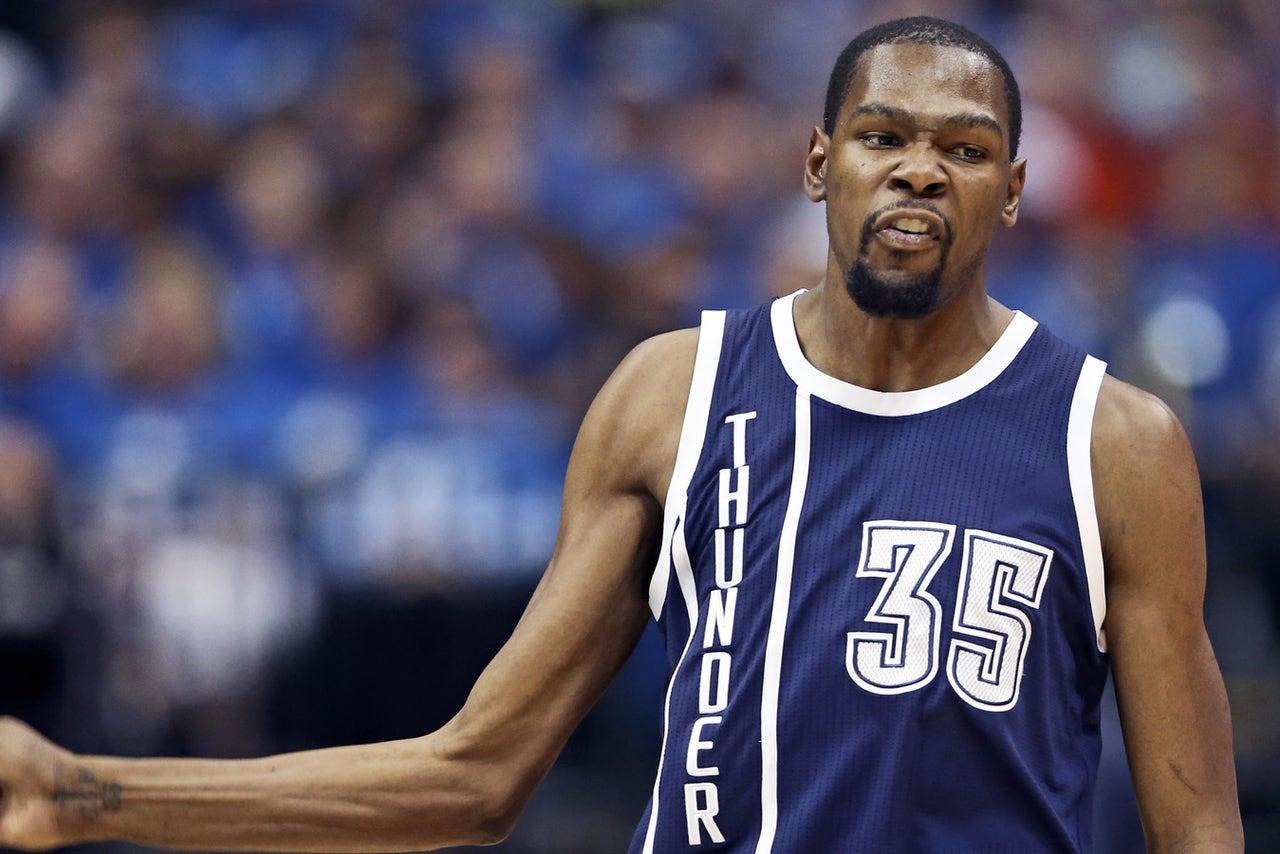 NBA players love to stretch the truth on how tall they are. Many times, players add an inch or two to their actual height to gain a mental advantage.
But it looks like Oklahoma City star Kevin Durant has different heights for different occasions.
"For me, when I'm talking to women, I'm 7 feet," he told the Wall Street Journal. "In basketball circles, I'm 6-9."
Durant is listed at 6-9, but that might be what he wants to be listed at instead of how tall he truly is.
"But really, I've always thought it was cool to say I'm a 6-9 small forward," he said. "Really, that's the prototypical size for a small forward. Anything taller than that, and they'll start saying, 'Ah, he's a power forward.'"
Durant's combination of size, speed, ballhandling and range make him virtually unguardable if he's listed at 6-9 or 7-1. But you can't argue with the results for the four-time scoring champ.
---
---