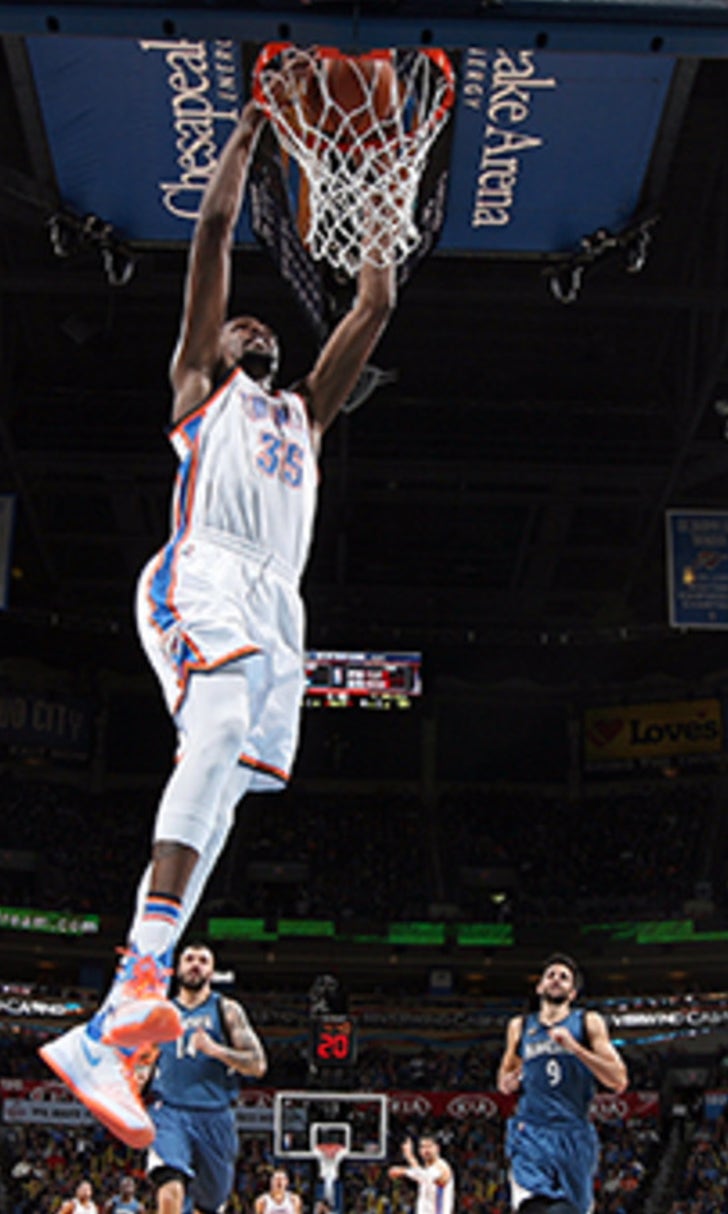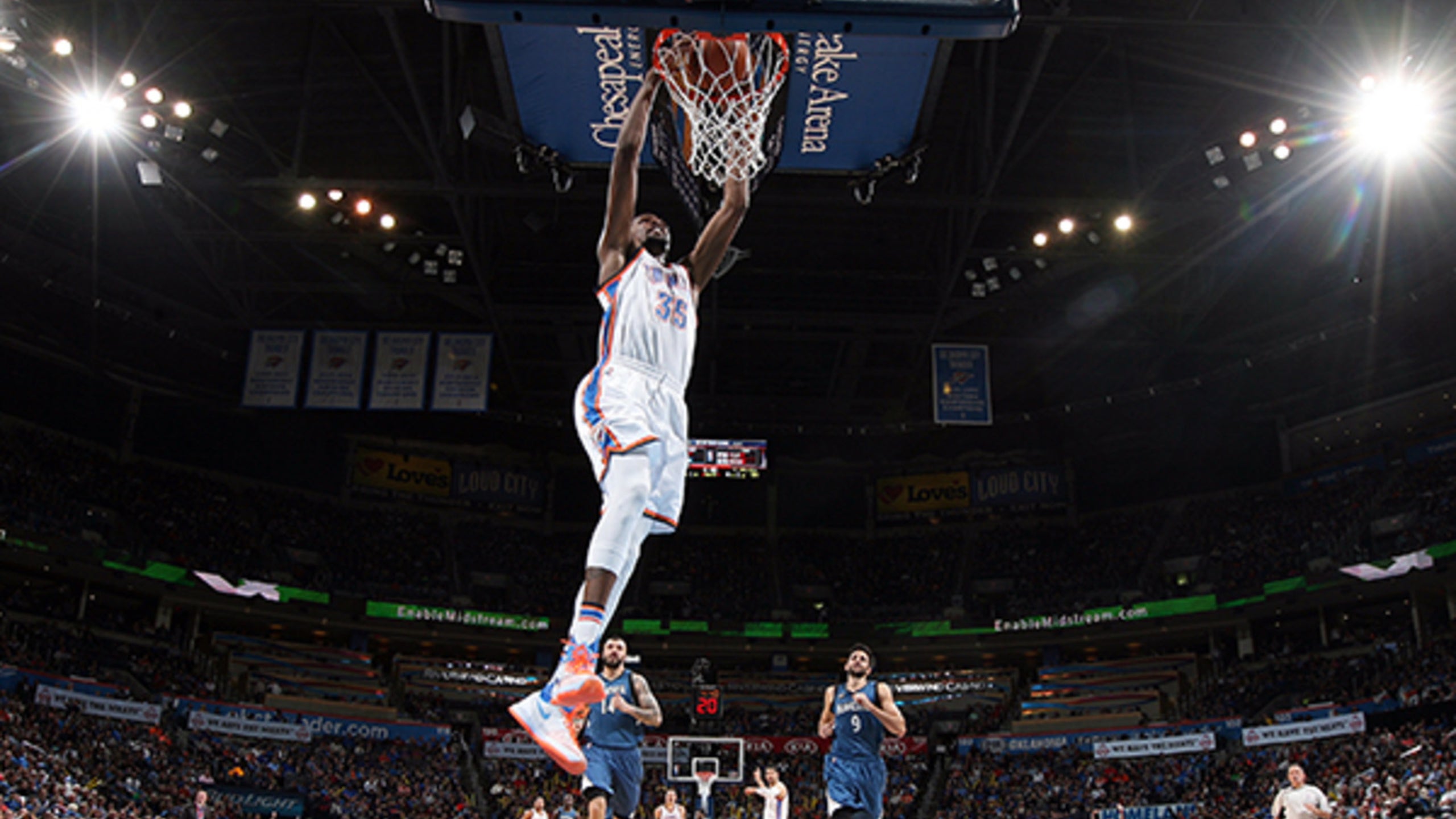 Kevin Durant continues his hate war against the media: 'They don't like us'
BY foxsports • January 16, 2016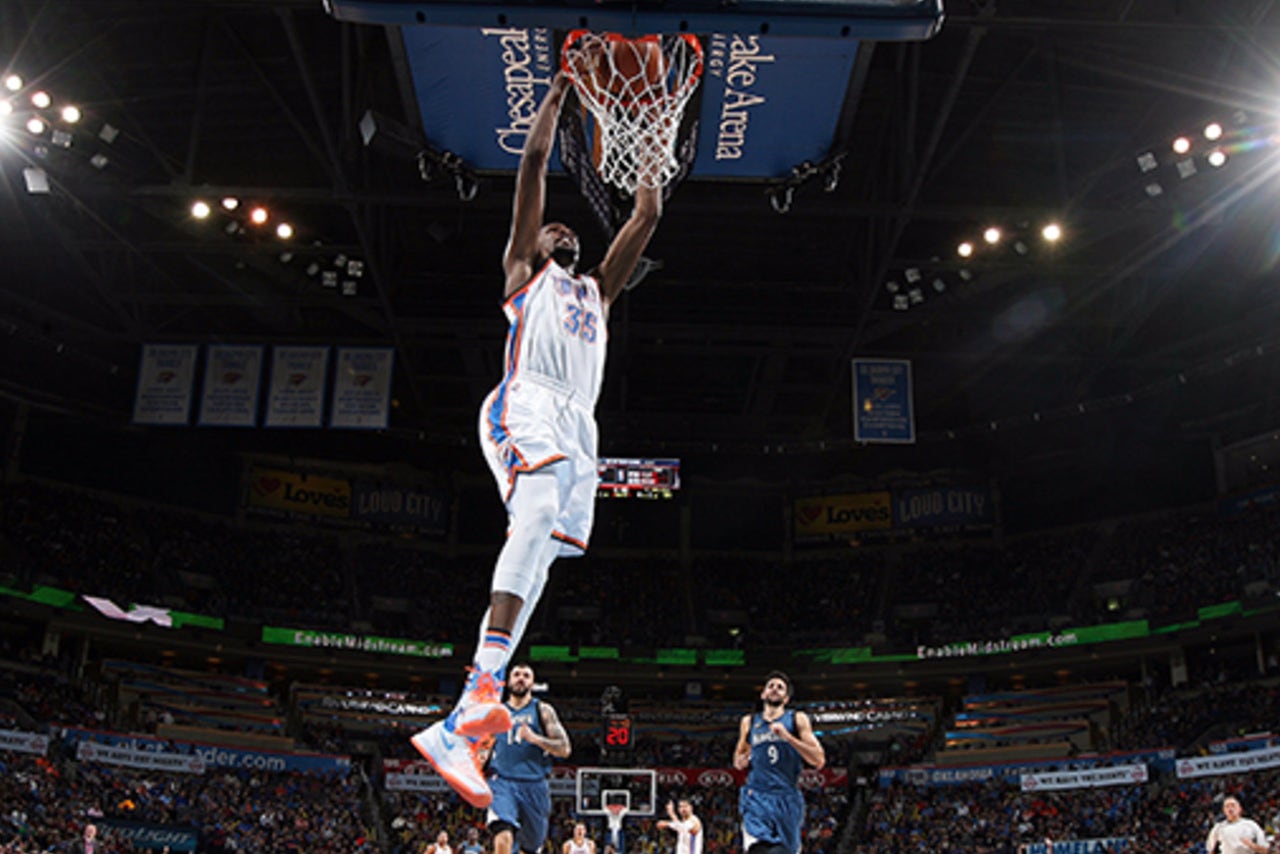 Kevin Durant is no fan of the media, and he went after them again over how the Oklahoma City Thunder are regarded as title contenders.
Most experts believe Golden State and San Antonio are the teams to beat, with the Cleveland Cavaliers in the picture as well. The Thunder are often left a tier below that, despite a 29-12 record. Durant doesn't like it.
"Man, the [media and experts are] always trying to nitpick us," Durant told ESPN.com. "I mean, they don't like us. They don't like how Russell [Westbrook] talks to the media, they don't like how I talk to the media. So obviously, yeah, they're not going to give us the benefit of the doubt.
"Especially since we've been together so long. Some of these teams are new, except for the Spurs, who have won. But we haven't won and we've still got the same core, so they don't expect us to win. It is what it is, who cares about them. They don't mean nothing, the critics. Their opinions, everybody has one, but we don't really care about them. Every day we're just going to keep grinding this thing out. We feel like we can compete with anybody."
Could Oklahoma City win the title? Absolutely. But they're pretty firmly the third-best team in their conference, and the two teams above them are absurdly good. They'd probably have to find a way through both of them in the playoffs to even reach the finals. Plus, the Thunder aren't as good defensively as their perceived title rivals. People take them seriously — they simply believe that the Warriors, Spurs, and Cavaliers have a better chance to play for the title. And they have a point.
Of course, this sort of thing is nothing new for Durant. He only talks to the media because he has to, by his own admission, so of course, these perceived slights will rub him the wrong way.
More from Larry Brown Sports:
---
---