National Basketball Association
National Basketball Association
Jazz want to win, but risk losing picks in process
Published
Apr. 5, 2012 9:08 p.m. ET

Conspiracy theorists might think the Utah Jazz have an interesting dilemma Friday night against Golden State.
A Utah win will knock the Warriors farther down the standings while keeping the Jazz within striking distance of postseason play - scenarios that could leave the Jazz going from two possible lottery picks in June to none.
Jazz general manager Kevin O'Connor doesn't care.
He wants the win.
''We're not playing that game for that draft pick, and this organization and this ownership has never done that,'' O'Connor said. ''We're going to try to win the game, try to make the playoffs. That game, that draft pick, means nothing.''
The first pick in question, Golden State's, is one Utah obtained as part of the Deron Williams trade a year ago.
The pick is Utah's this year unless the Warriors - currently holding the NBA's ninth-worst record (21-32) - finish in the bottom seven. If the Warriors fall that far, Utah would get the pick next year, or the following season depending upon Golden State's finish.
Utah would lose its other first-round draft pick automatically to Minnesota if the Jazz make the playoffs.
Fine, O'Connor said.
''If we don't get it, we owe it to Minnesota and it's for (acquiring center) Al Jefferson,'' he said referring to a 2010 trade for Jefferson, who leads the team in scoring and rebounding. ''It's worth it.''
Of course, the Jazz will need to start games faster than they have in recent weeks, and learn to close them out.
After winning six straight last month, including two in overtime and victories over the Los Angeles Lakers, Oklahoma City and Denver - all three playoff teams at this point - the Jazz (28-27) have dropped five of their last seven.
That includes a quadruple overtime loss in Atlanta on March 25, a one-point loss at home March 30 to Sacramento and Wednesday night's nail-biter against Phoenix. The Suns held on for a 107-105 win Wednesday thanks to a pair of clutch shots by perennial All-Star Steve Nash in the final 14 seconds.
The Jazz loss enabled the Suns to leapfrog them in the Western Conference playoff race.
Phoenix is now in ninth place, one game behind Houston and Denver, while the Jazz are in 10th just 1 1/2 games out of the eighth and final playoff spot. Yet because so many teams are bunched up, the Jazz are just three games behind Memphis - currently the West's No. 5 seed.
The Jazz have 11 games remaining, and could make up ground quickly, with four against teams below them in the West - Golden State, New Orleans and Portland (twice). The Jazz also close out the regular season with four of five games at home, where they are still 19-8 despite a few recent blown opportunities.
The Suns and Nuggets arguably have tougher closing schedules.
The Jazz, however, go forward without a true All-Star, unless you count slam dunk champion Jeremy Evans, who rarely plays.
Instead, to reach this point, they have relied on a mixture of castoffs, inexperienced youngsters and underrated big men like Paul Millsap, who has 56 points combined the last two games playing both small and power forward.
Jefferson said he has heard some compare this team devoid of stars to an AAU squad. But he called it an honor to play with a group of guys who remain unselfish and genuinely like each other.
O'Connor still believes in them.
''At the beginning of the year, I tried to be pretty blunt about what I thought our challenges were,'' O'Connor said. ''We felt like we could compete, and we basically lost two guys that have been starting for us.''
He was referring to swingman Josh Howard and shooting guard Raja Bell, both out with knee injuries but still hopeful of returning later this month or in the playoffs. The Jazz also were without a third starter Wednesday, point guard Devin Harris, who remains a game-time decision Friday because of a sprained left ankle.
While backups Earl Watson and Jamaal Tinsley have made critical plays for Utah this season, and had 10 assists combined Wednesday, offensively they contributed just seven points on 1-of-5 shooting against the Suns.
Elsewhere, there has been plenty of obvious growth, with second-year players Gordon Hayward and Derrick Favors making big strides.
Hayward has averaged 18.4 points the last five games, and grabbed a career-high 10 rebounds Wednesday to go along with his 20 points.
Favors, despite setting an all-time Jazz futility mark by going 0 for 13 from the field last week against Sacramento, continues to make an impact on the boards. He has averaged nearly 10 in the last four games.
''He's learning through osmosis,'' O'Connor said of Favors, acquired last season from New Jersey in exchange for Williams. ''Each game he gets better.''
Head coach Tyrone Corbin said Hayward is realizing with each game that he can do more on both ends of the floor.
''It's just a process he's continuing to grow through,'' Corbin said.
The same could be said for rookie lottery picks Alec Burks and Enes Kanter, who have turned some heads for their fearlessness and grit.
While the Jazz are disappointed at dropping to 10th, they are not discouraged.
''It's tough, but we're not out of this thing, that's how we got to look at it,'' Millsap said.
Corbin, who coached only his 83rd game Wednesday after taking over for Hall of Famer Jerry Sloan late last season, believes the same.
''It's extremely important that we're in the playoff race and the confidence in the team is going to be huge going forward,'' Corbin said.
He said there are those who think Utah already has overachieved. He doesn't buy it.
''I tell the guys you've got to think you belong and know that you belong, but have got to work to show that you belong,'' Corbin said. ''Whatever happens after that happens.''
Whether they miss the playoffs for the second straight season, the Jazz are in good position for next year, with cap room and a trade exemption, and players who are learning now what it means to be in games that count.
''We're in a hunt,'' O'Connor said. ''We're in meaningful games.''
---
---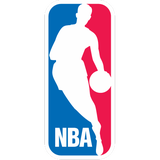 Get more from National Basketball Association
Follow your favorites to get information about games, news and more
---