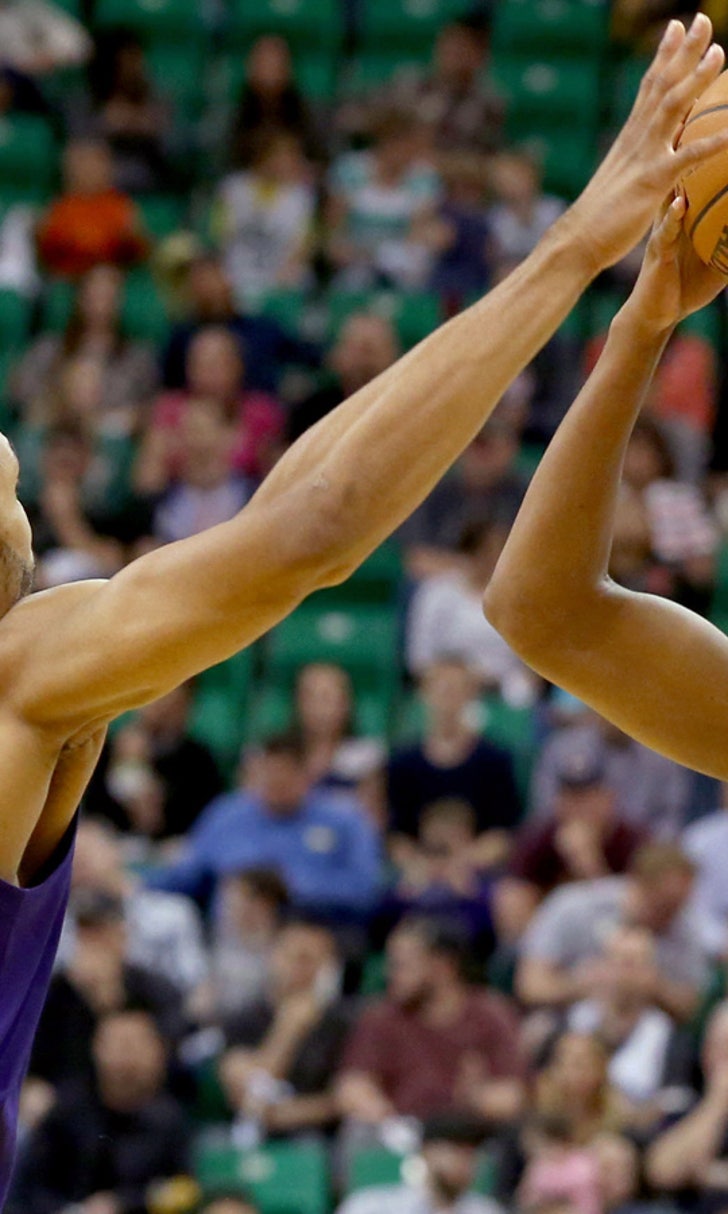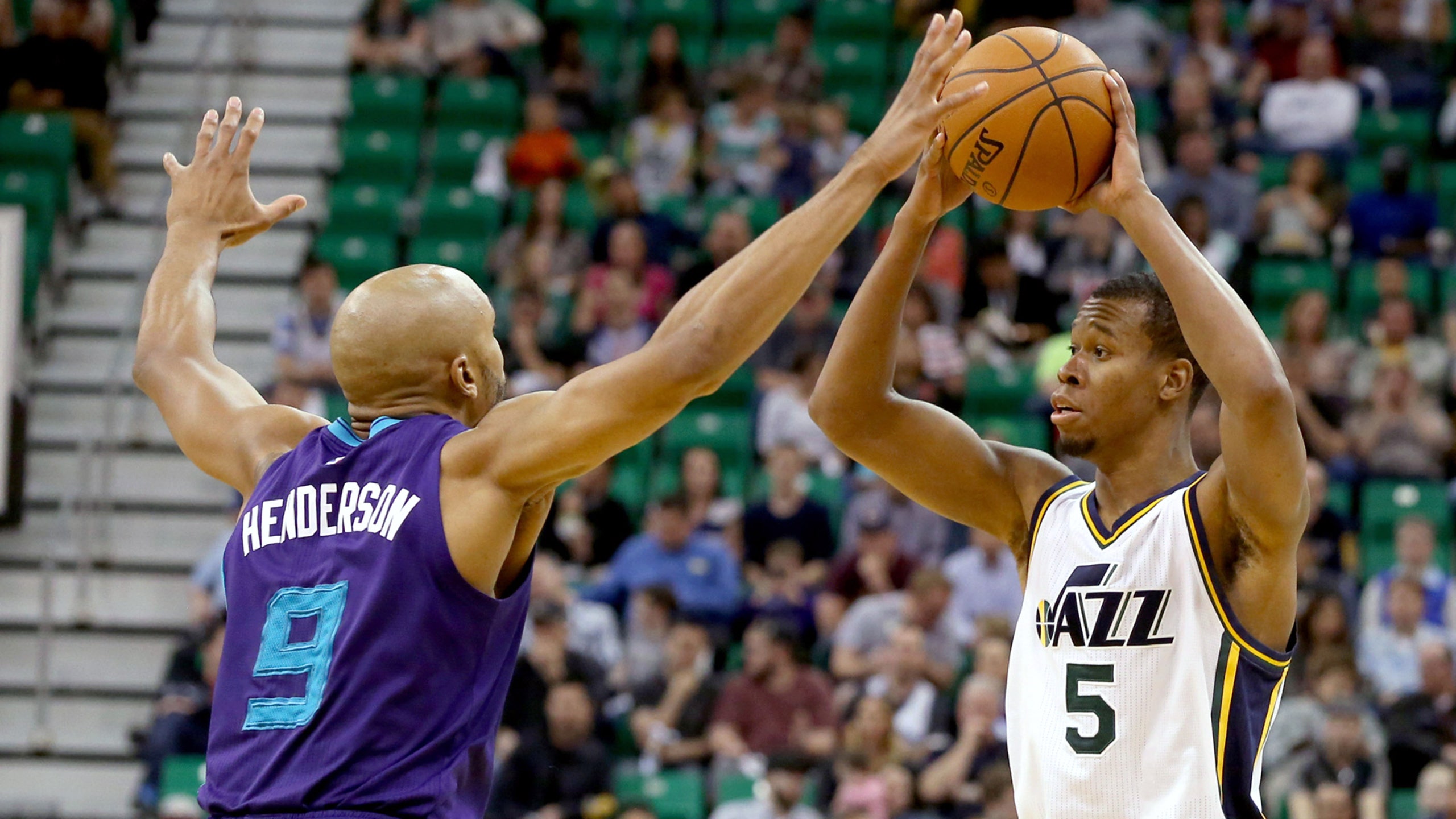 Jazz-Hornets Preview
BY foxsports • January 17, 2016
The Charlotte Hornets have two reasons to be jealous of the Utah Jazz. One, the Jazz are getting healthier and two, they're in the Western Conference.
The stumbling Hornets have dropped seven straight to West opponents as they host the Jazz on Monday.
These teams have identical 18-22 records but likely far different outlooks on their seasons. That's because Utah is in eighth place in the West while Charlotte faces remote postseason hopes in an improving East that features 11 teams with better records.
The Hornets have dropped nine of 10 as they play without former Utah center Al Jefferson, who is out with a knee injury. Key reserve Jeremy Lamb has missed two straight games with a toe injury, further limiting their options.
''To be honest, when we get those guys back, I think there could be some (lineup) decisions to make,'' coach Steve Clifford said. ''Right now, I don't see anything. You've got to start the game with guys who have a chance at both ends of the floor. I don't know what an option would be.''
The Jazz have split six games since the return of center Rudy Gobert, who missed 18 with a MCL sprain. He is working his way back to his regular form and turned in his best effort since coming back Saturday with 18 points, 18 rebounds and five blocks in a 109-82 rout of the hapless Los Angeles Lakers.
''I'm feeling better every game,'' Gobert said. ''My teammates are looking for me. I try to stay running to the basket. ... This game I tried to be more aggressive, especially on defensive rebounds."
Gobert played over 30 minutes for the first time since returning.
"I just feel better," he said. "My legs are stronger. My cardio was better this game, I didn't get really tired. That was a good thing.''
Feeling worse is his French compatriot Nicolas Batum, who has failed to score in double digits in three of four games since missing four with a sprained right toe. The Hornets' second-leading scorer had six points on 2-of-10 shooting in Saturday's 105-92 home defeat to Milwaukee.
"We've gotta keep playing and keep working," Batum said. "The way we've played the last 10 games is not us."
Utah forward Trevor Booker has been cleared to return Monday after missing the Lakers game with a concussion. Derrick Favors has missed the last 13 contests with back spasms, but will travel on this four-game trip versus the East.
The Jazz are 8-5 against East foes with four straight wins.
"We're just trying to get some guys healthy, we've been playing a bunch of different lineups which I think ultimately has been good for guys' confidence, their experience," said top scorer Gordon Hayward, who averages 19.2 points.
Utah averages a league-low 93.5 possessions per 48 minutes while averaging an NBA-high 349.2 passes. The Jazz have a percentage of 5.1 assists on their baskets for the league's worst mark.
These teams split two 2014-15 matchups after Utah had taken 10 straight in the series.
---
---