National Basketball Association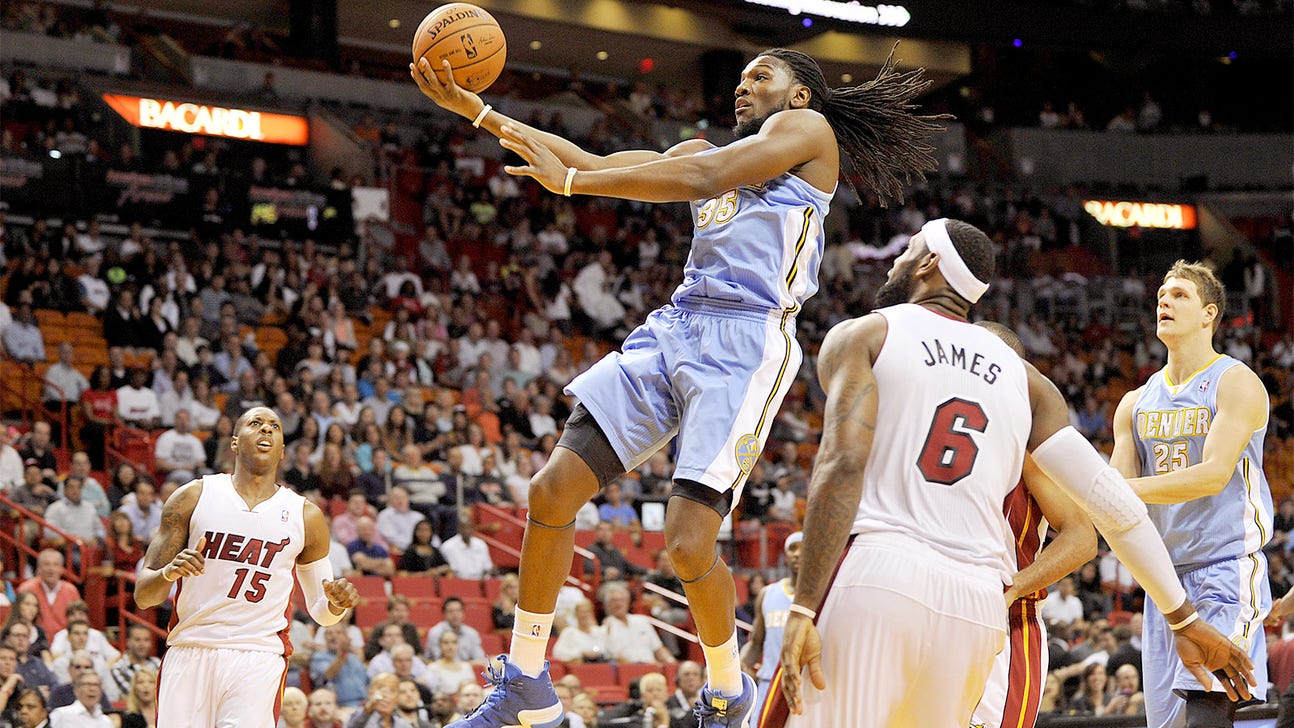 National Basketball Association
Heat's struggles continue with home loss to Nuggets
Published
Mar. 14, 2014 10:19 p.m. ET

A year ago at this time, the Miami Heat couldn't lose.
These days, they can't win.
And what at first looked like a mere rough stretch is now concerning to the Heat, who watched the Denver Nuggets come into their building and outscore them by 30 points over one stretch Friday night. Kenneth Faried scored 24 points, Darrell Arthur led a big effort by Denver's bench with 18, and the Nuggets beat the reeling Heat 111-107, sending the two-time defending NBA champions to their fifth loss in six games.
"We always have one defining moment," Heat forward LeBron James said. "And this is it right here for us."
The loss sent Miami three games behind Indiana in the race for the No. 1 seed in the Eastern Conference.
Evan Fournier scored 14, Ty Lawson had 13 and JJ Hickson added 11 for the Nuggets, who got 57 points from their bench and turned a 14-point deficit into a 16-point lead at one point before hanging on late.
"We were able to withstand their runs, especially coming down the stretch," Nuggets coach Brian Shaw said after his team won for only the fifth time in its last 18 games. "We made the plays that we needed to make. I'm proud of them. It was a complete team effort."
Ray Allen scored 22 points for Miami. James scored 21 points, Dwyane Wade added 19, Mario Chalmers had 16 and Chris Andersen scored 14 for the Heat, who turned the ball over 20 times and shot 7 for 24 from 3-point range.
"Obviously we'll be able to get out of it," said Heat coach Erik Spoelstra, whose team was on what became a 27-game winning streak at this time last season. "When? We don't know."
Down by 16 early in the fourth, and still down by 12 after a four-point play by Denver's Wilson Chandler with 3:47 left, the Heat made it more than a little interesting down the stretch. Chalmers and Allen each hit 3-pointers in what became a 9-0 run, and Chalmers set up Bosh for an easy score that drew Miami within 104-101.
But Denver held on, despite not getting another field goal after that four-point play. James missed a 3-pointer that would have gotten Miami within one with about 25 seconds remaining, Denver controlled the rebound, and fans started departing en masse at that point. James thought he forced a turnover with 16.7 seconds left, was called for a foul instead, and two free throws from Randy Foye sealed the outcome.
"This is just something we have to deal with," Wade said.
Faried called it the best win of Denver's season.
"To come in here in Miami ... for all of us to come out and have fun and play hard and do what we need to do and take care of business, that's No. 1," Faried said.
The Heat struggled from the 3-point line again, missing their first eight attempts. Chris Bosh was 2 for 10 through the first three quarters, James and Wade both had six field goals in the opening quarter and then combined for four the rest of the way, and some of Miami's turnovers could only be described as mindless.
A third-quarter sequence went like this: Bosh tried throwing an ill-advised lob to James, then had the ball batted back to him on a deflection. Instead of grabbing it, Bosh tried to swat it toward Wade on the wing, the ball going out of bounds. Lawson made a short jumper on the ensuing Denver possession to stretch the Nuggets' lead to 70-56, matching their biggest of the night to that point.
Denver's lead was still 14 entering the fourth.
"It was good for us to keep our rhythm going," Lawson said.
Denver had only one starter finish the first half with more than four points. Nonetheless, the Nuggets were up 58-53 at the break, despite being down by as many as 12 in the opening quarter and facing a 38-24 deficit after James scored with 8:54 left in the half.
From there, the half ended with Denver on a 34-15 run. The Nuggets' bench played virtually the entire period and combined to score 36 points. That's more than opposing reserves had scored against the Heat in the entirety of 38 games this season.
NOTES: James filmed a public service announcement encouraging people to sign up for the new health care plan championed by President Barack Obama, who personally called to enlist the MVP's help. "Pretty cool," James said. ... Miami entered Friday 32-2 in games which it led by at least 14 points this season. ... James received the trophy commemorating his Eastern Conference player of the month award for February in a brief halftime ceremony. ... It was the 11th time Denver's bench topped the 50-point mark this season.
---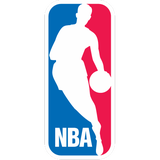 Get more from National Basketball Association
Follow your favorites to get information about games, news and more
---