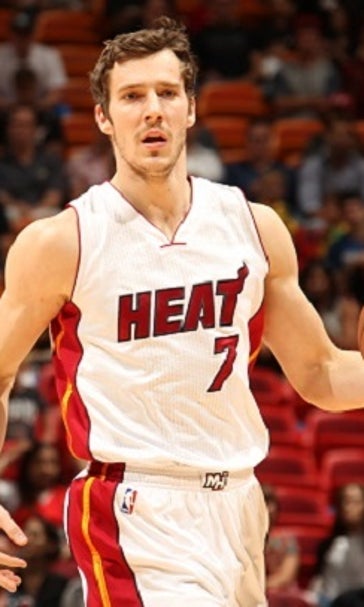 Heat, Dragic reportedly agree on 5-year, $90 million deal
July 1, 2015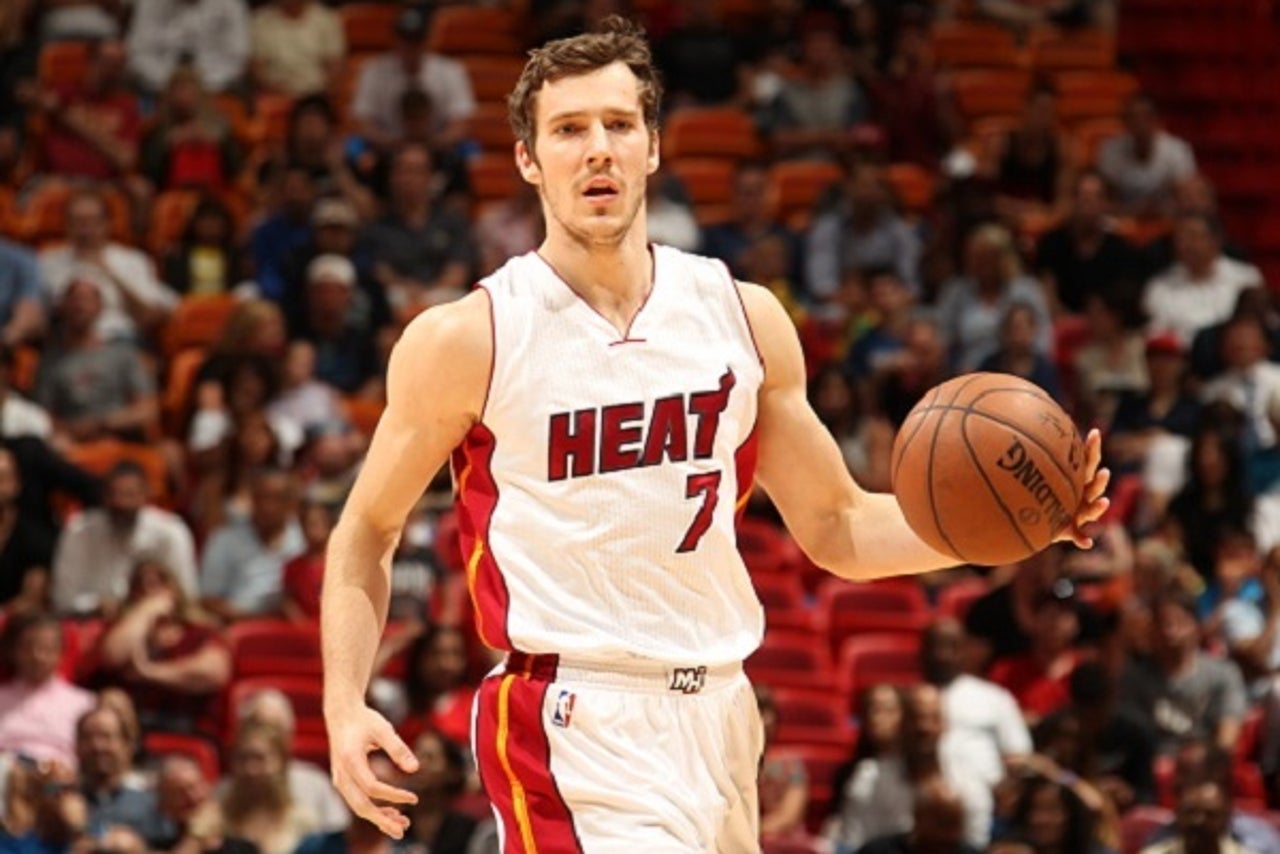 The Miami Heat reportedly will have one of their free-agent guards back next season.
The Heat have reached an agreement on a 5-year, $90 million deal with point guard Goran Dragic, Yahoo Sports/FOX Sports 1 NBA Insider Adrian Wojnarowski and other media reported Wednesday. The deal includes a player option after the fourth year, according to the reports.
After being traded from the Phoenix Suns at the trade deadline on Feb. 24 last season, Dragic played the final 26 games with the Heat and averaged 16.6 points and 5.3 assists.
The Heat now much shift their focus to star guard Dwyane Wade, who opted not to pick up the player option that would have paid him $16 million next season. Wade is believed to be seeking a three-year deal at that same annual value of $16 million.
Wade has never played more 79 games in a season and hasn't played in at least 70 games in each of the past four seasons due to a variety of injuries.
The Heat brought Dragic in last February thinking that a lineup of him,  Wade, Chris Bosh, Luol Deng and Whiteside would be good enough to challenge in the Eastern Conference.
They never played a second together.
On the very same day -- almost at the same moment -- that the Dragic-to-Miami trade became official, the Heat learned that Bosh had a blood clot on one of his lungs, a condition that ended the All-Star forward's season.
Deng could have been a free agent this summer but elected to stay for $10.1 million. Bosh, Whiteside and now Dragic are locked up, and now the Heat are left waiting for Wade to decide if he will return to Miami for a 13th season or go elsewhere.
The Associated Press contributed to this report.

---
---