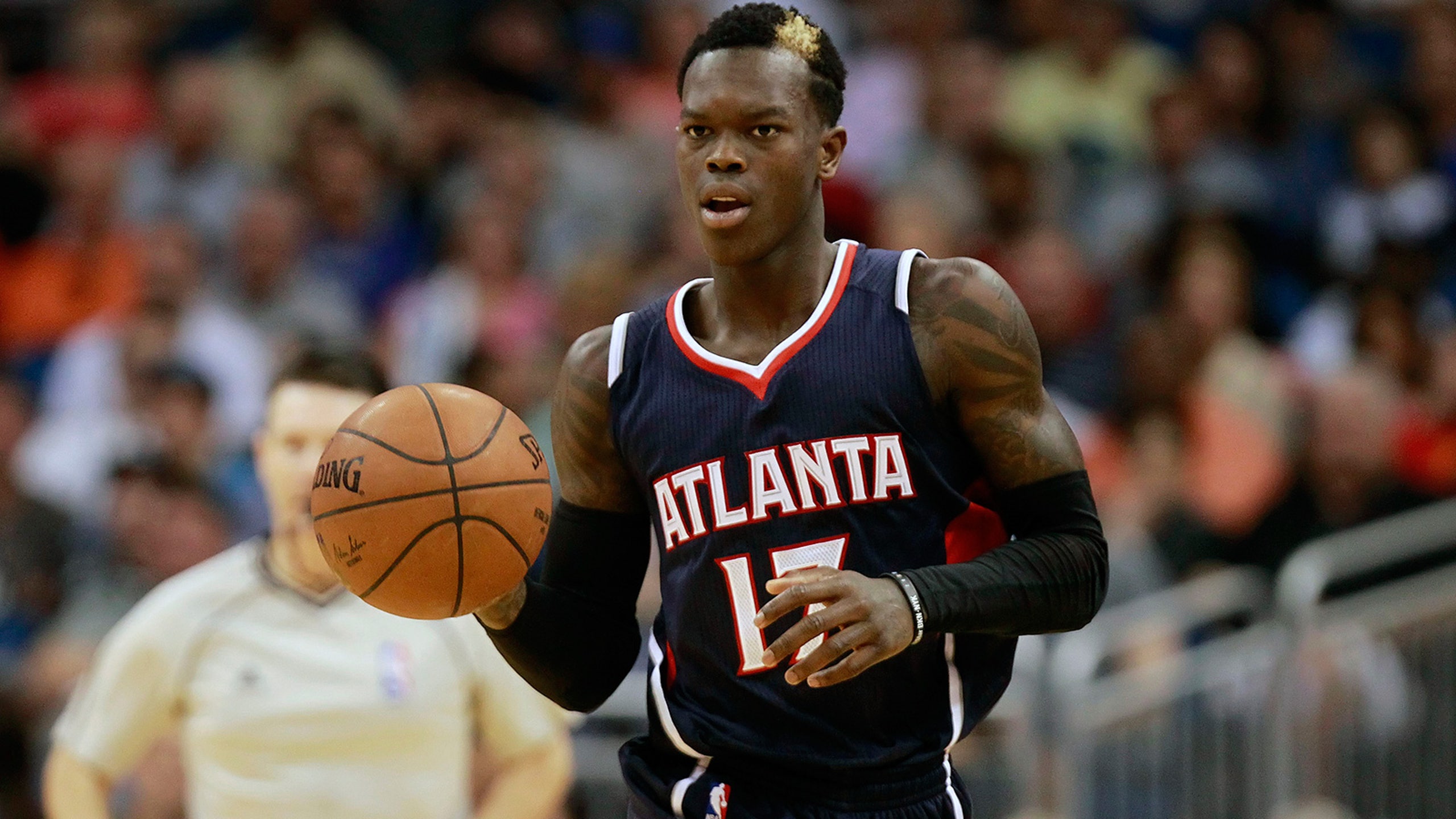 Hawks-Nets Preview
BY foxsports • November 16, 2015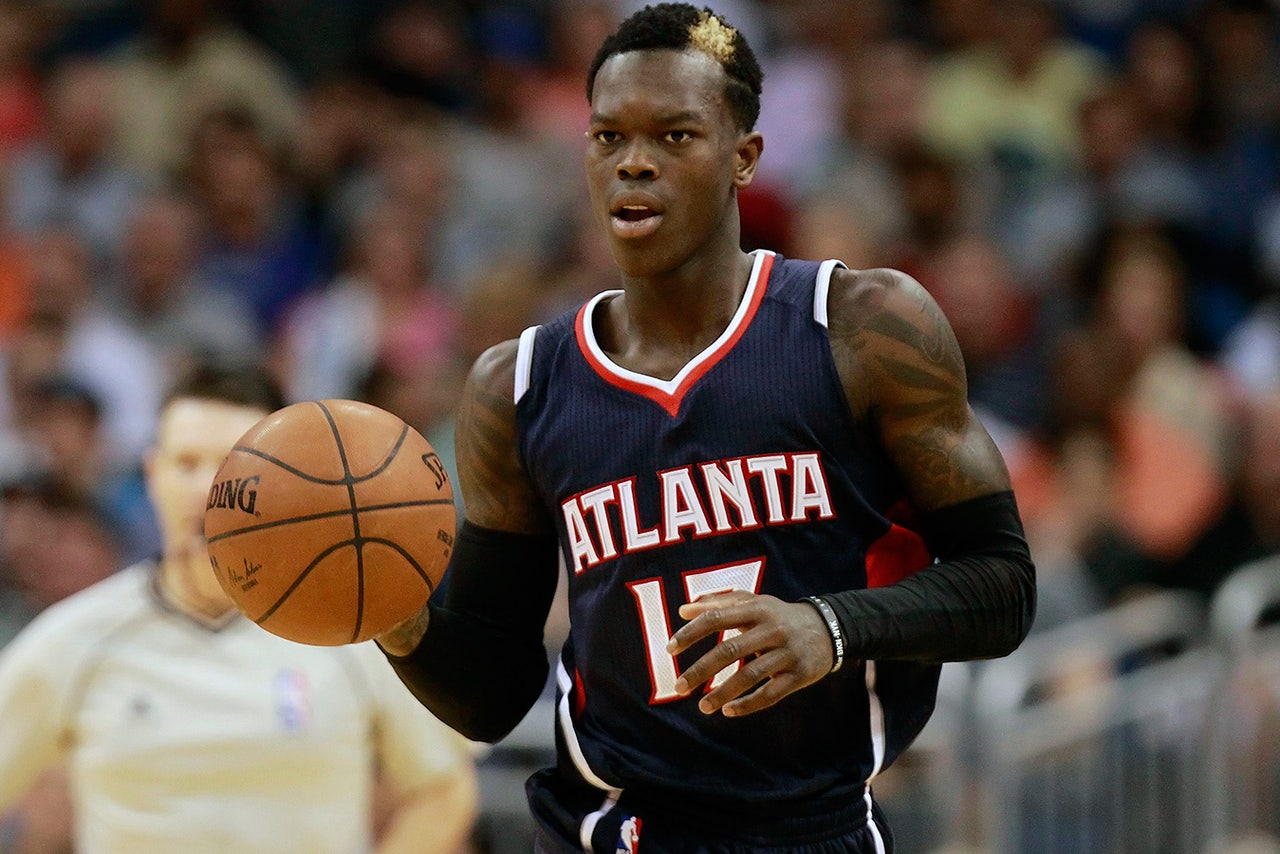 Jeff Teague is out,but  the Atlanta Hawks know they can count on Dennis Schroder to pick up the slack.
Both point guards already shined this season in a win over the Brooklyn Nets, and only Schroder is certain to play Tuesday night when the visiting Hawks seek to avoid a third straight loss and post their seventh straight victory in this series.
Teague missed his first game Sunday, sitting out a 97-96 loss to Utah with a sore left ankle. Schroder made his third start and had 11 points with season highs of nine assists and six rebounds.
"We're fortunate to have him to step in to replace Jeff Teague," said coach Mike Budenholzer, who returned after missing one game because of his wife's undisclosed medical emergency.
Teague suffered the injury in Friday's 106-93 loss at Boston. He averages 17.1 points and a team-high 6.5 assists.
The point guards have contributed to Atlanta (8-4) averaging 22.5 points off turnovers for one of the NBA's best marks. The Hawks converted 19 turnovers into 25 points in a 101-87 home win over Brooklyn on Nov. 4.
The Nets (1-9) said afterward that their sloppy play was a result of trouble they had running their pick-and-roll offense against the Hawks.
That contest marked the last time Schroder started before Sunday. He scored 20 points and Teague added 16, with each driving to the basket eight times.
Atlanta, which registers an assist on 20.0 percent of its possessions for the Eastern Conference's best mark, was efficient with 27 assists and just two isolations while Brooklyn used isolation plays 12 times. The Nets average 96.3 points per 100 possessions for one of the league's least efficient offenses.
Brooklyn is 0-3 at home for its worst such start since losing its first four in 2011-12.
The Nets are feeling better about themselves after three strong road efforts against the West. They posted their first win 106-98 at Houston last Wednesday, lost 111-109 to Sacramento two days later and fell 107-99 in overtime to Golden State on Saturday.
"I think you can see a progression pretty much every night," center Brook Lopez said. "Coach (Lionel Hollins) came in here and said, and each one of us agrees, we could have ended up 3-0 on this trip. You can say that but we really feel that we are making steps."
Jarrett Jack has totaled 49 points and 21 assists in the last two games while Thaddeus Young had a season-high 26 points and 10 boards Saturday.
Lopez's best game was his 27-point, 11-rebound effort against the Hawks. He made 11 of 16 shots with only six of his 60 touches in the paint as he forced Atlanta center Al Horford away from the basket.
The Hawks' Paul Millsap scored a season-high 28 points Sunday. Horford and Kent Bazemore each added 16.
The Nets are last in the league in 3-point shooting at 26.5 percent. The Hawks allow an average of 27.2 3-point attempts for one of the NBA's highest marks.
Atlanta hasn't lost to Brooklyn since a 127-110 defeat Jan. 16, 2014, in London.
---
---