National Basketball Association
National Basketball Association
Grizzlies see playoff run as preview of future
Published
May. 16, 2011 9:40 p.m. ET

The Memphis Grizzlies see their amazing playoff run as a painful building block. They have good cause for optimism too.
Memphis went further than any other No. 8 seed in the Western Conference ever had - and the Grizzlies did it without Rudy Gay, their second-leading scorer. They aren't making excuses for not reaching the West finals. But guard Tony Allen said a healthy Gay will make a difference.
''Next year with Rudy coming back I think we're more of a threat,'' Allen said.
Thanks to their playoff run, the Grizzlies no longer will be known as the NBA team that couldn't win even a single postseason game. They were swept in 2004, 2005 and 2006. This year Memphis knocked off the No. 1 seeded San Antonio Spurs and pushed Oklahoma City to seven games before falling short Sunday with a 105-90 loss in the semifinals.
Zach Randolph, who scored at least 30 points and had at least 10 rebounds in four playoff games, said the playoff run is a foundation for the future. He became the first player from this franchise ever named to the All-NBA team last week when picked to the third-team.
''We've just got to build off of this and understand that we can play with anybody and we've got a good group of young guys with a lot of talent. It's something to build off,'' Randolph said.
The Grizzlies feel they were maybe just a triple-overtime loss away from the West finals.
Memphis reached the postseason without Gay, who was averaging 19.8 points a game before hurting his left shoulder Feb. 15. He watched his team's playoff run from the bench with his left arm in a sling he won't take off for a couple more weeks to start rehabilitation.
Gay adds the outside shooting so desperately needed to take the pressure off Randolph and Marc Gasol, the duo most responsible for the Grizzlies leading the NBA scoring 51.5 points in the paint. The 6-foot-8 forward ranks fourth in franchise history for 3-pointers made, the shot Memphis never had to match up against Kevin Durant and the Thunder.
''I think when Rudy Gay gets back we'll be a better team,'' guard O.J. Mayo said. ''It'll definitely help us on the perimeter as far as scoring, and I think we'll be a better team.''
Gay is just part of the young core owner Michael Heisley and general manager Chris Wallace have put in place for coach Lionel Hollins.
Memphis signed Gay to a multi-year deal last July, gave point guard Mike Conley a five-year extension worth $40 million in November and signed Randolph to his own four-year contract a couple days after beating the Spurs in San Antonio to open the playoffs. Allen has two years' left on his deal.
The Grizzlies promised Randolph before he signed that they would bring back Gasol, who's a restricted free agent. Gasol improved his scoring and rebounding from the regular season to the postseason, averaging 15 points and 11.2 rebounds per game. Mayo, only on the roster after a failed trade, still has a year left and wants to be back.
''I know next year we'll come back as a better unit,'' Mayo said.
Veteran forward Shane Battier, a key pickup at the trade deadline, is a free agent who could be pricey to keep. Sam Young, Darrell Arthur and Greivis Vasquez all have room for improvement, and a better backup point guard along with more outside shooting help will be on the shopping list this offseason.
Still, Randolph said the Grizzlies will have to work harder.
''Expectations now, people are going to expect us to be better and next year they're going to look at us as a top team, so we've got to be ready,'' Randolph said. ''This summer is going to be important for all the young guys to get better - myself also - come back in shape and be ready.''
More fans will be waiting.
Even though Memphis only sold out four games during the regular season, each playoff game sold out, often within minutes. The franchise also sold a couple thousand season tickets during the run, and optimism couldn't be higher as the Grizzlies wrap up their 10th season in Memphis. More than 1,200 fans met the Grizzlies at the airport Sunday night.
''I'm just proud of my team and our organization and where we've come from, where we are now and where we're trying to go in the future,'' Hollins said. ''Even as disappointing, as hurting as this loss is, we had a heck of a run, and we're looking forward to next year.''
---
---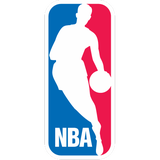 Get more from National Basketball Association
Follow your favorites to get information about games, news and more
---