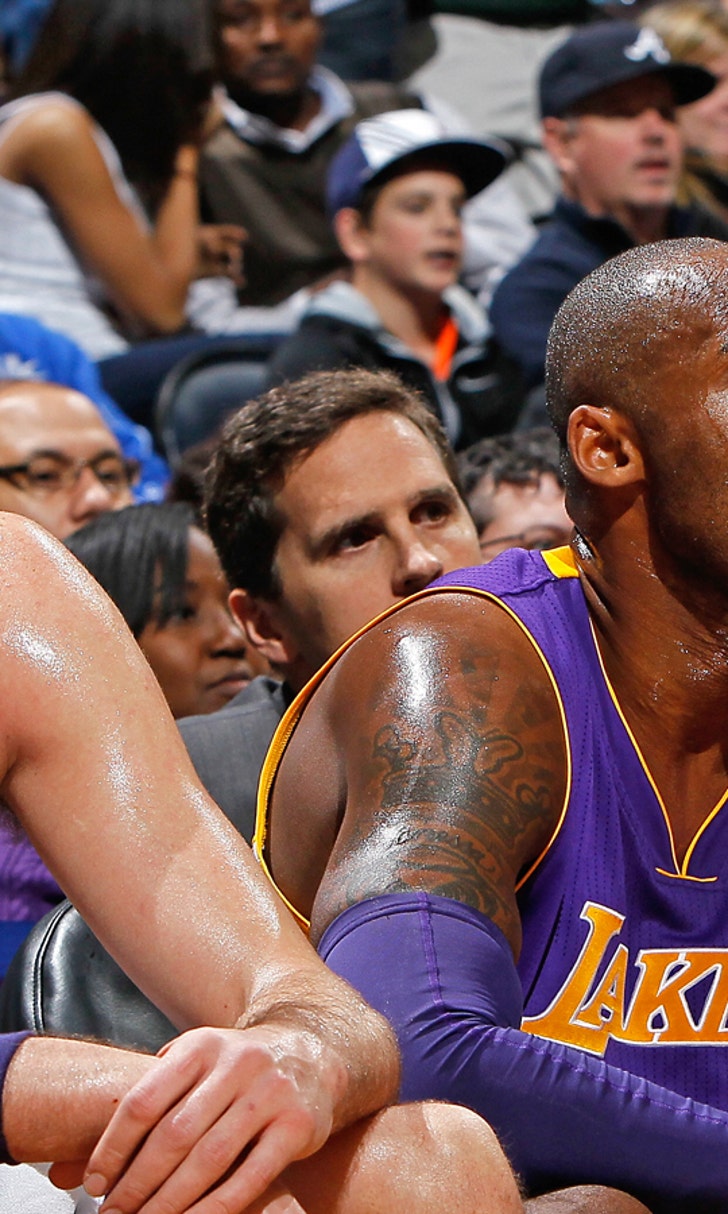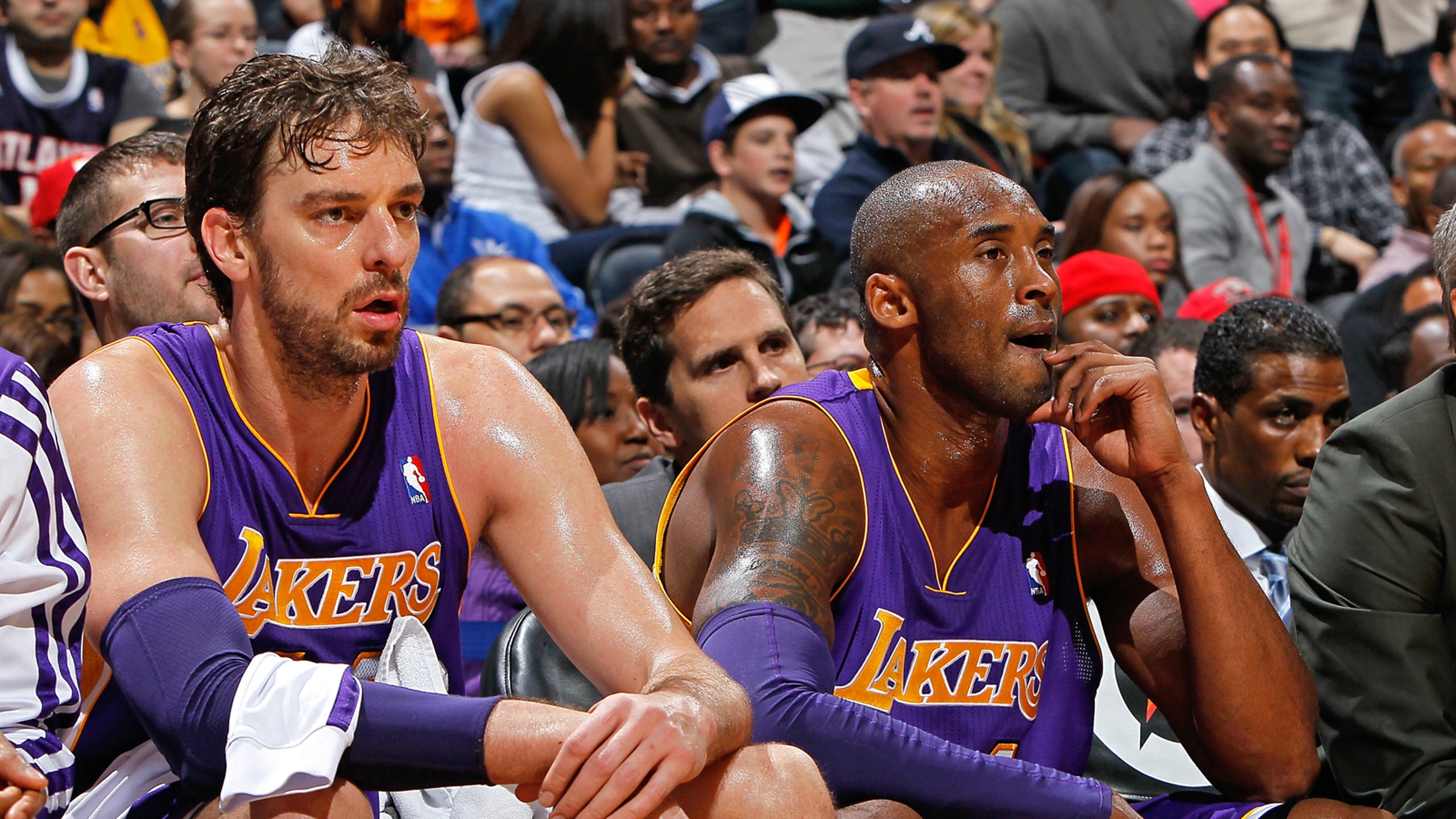 Gasol wanted to play with Kobe forever but felt disrespected by Lakers
BY foxsports • January 29, 2016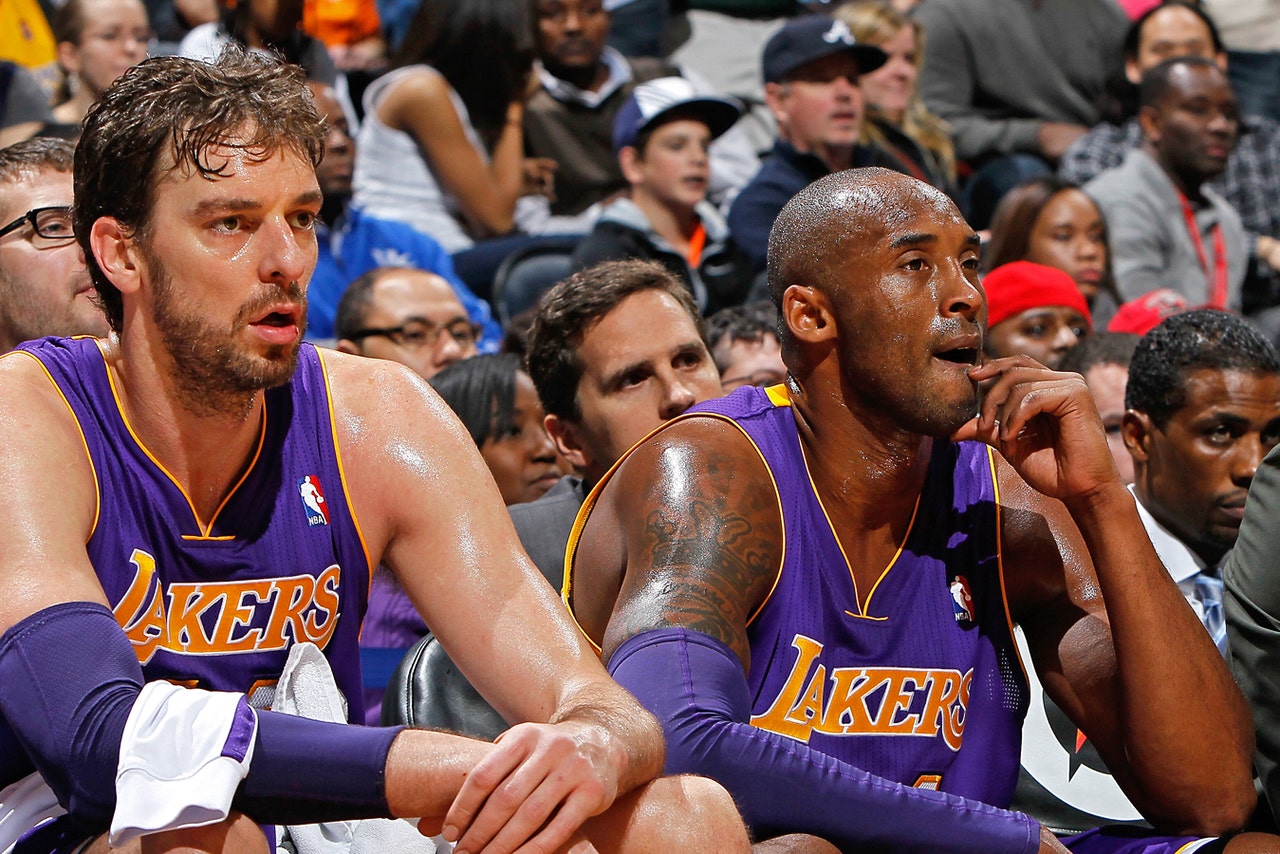 Chicago's Pau Gasol played in Los Angeles from 2008 until 2014. Gasol reportedly wished the relationship could have lasted longer, but he said knew he needed to leave.
According to LA Daily News, Gasol told Kobe during the 2014 offseason that he wanted to play with Bryant "forever" but felt disrespected by Lakers' management. Gasol was originally traded from Los Angeles to Houston as part of the vetoed Chris Paul trade. 
"I think the city of L.A. didn't really appreciate what he did and what we had," Bryant said of Gasol, via ESPN. "For a guy that has two championships to be treated that way, you don't do that, man." 
Despite returning to the team (and playoffs) the next season, the relationship with Gasol and the Lakers had obviously changed -- and not for the better. Gasol became a constant focus of trade rumors and he was even benched by former head coach Mike D'Antoni. 
Gasol's comments about a desire to play with Bryant for longer than he was able to are particularly interesting. Bryant is often described as a tough teammate, but clearly there was never love lost between him and the Bulls' bigman. 
"[Kobe] wanted me to stay, obviously," said Gasol, via ESPN. "But just the situation, as we all know, was not ideal for me and I had to move on."
Gasol left the Lakers to sign with Chicago during the 2014 offseason. The Bulls defeated the Lakers on Thursday night, during Gasol's last game against Bryant at Staples Center, 114-91. Bryant and Gasol shared a warm embrace before the game. 
Bryan Kalbrosky produces digital content for FOXSports.com. For more, follow him on Twitter @BryanKalbrosky.
---
---