National Basketball Association
National Basketball Association
Duncan stands tall as Spurs send Magic to 10th straight loss
Published
Feb. 4, 2015 11:33 p.m. ET

Orlando put up a strong effort while trying to end a long losing streak, but the youthful Magic just couldn't get past the defending champion San Antonio Spurs down the stretch.
Tim Duncan had 26 points and 10 rebounds and San Antonio sent Orlando to its 10th straight loss, 110-103 Wednesday night.
The Spurs' seventh straight victory over the Magic was surprisingly difficult given Orlando's dismal season.
"We let them hang a little too much, but honestly it's just good to close out a game," Duncan said. "We made some big shots down the stretch. Tony (Parker) made a big one, Boris (Diaw) made a big one. But just to kind of fight through that, find a way to win the game down the stretch is good for us. It builds something for us."
The Magic led twice in the final 3 minutes of the third quarter and trailed 105-103 with 38.9 seconds remaining.
Parker's third 3-pointer of the game kept the Spurs ahead and San Antonio's defense sealed the win by collapsing on Victor Oladipo and forcing a missed 9-foot jumper.
"Orlando played a great game," Parker said. "They shot ball the very well, played great defense and made it hard on us. But we got the stops we needed and made the shots that we needed."
Parker had 15 points and Kawhi Leonard scored 18 as San Antonio beat Orlando for the sixth straight time at home.
The Magic shot 11 for 19 in the fourth quarter to pull within two points after trailing by six with 2 minutes remaining.
"We have a first-year player (Elfrid Payton), a second-year player (Oladipo) on the court trying to win a ball game in the fourth quarter," Magic coach Jacque Vaughn said. "(The Spurs have) done this for many years, execution-wise, players knowing what they're going to (do) and who's going to get it. That's just a part of growing up and being together for the continuity for a long time."
Nikola Vucevic had 25 points and 12 rebounds for Orlando and Tobias Harris added 23 points and 10 rebounds. All five Magic starters scored in double figures, but their reserves were outscored 41-17.
San Antonio was boosted by the return of Marco Belinelli, who had missed 18-straight games.
Belinelli had 11 points, including three 3-pointers, in his return from a strained right groin. His first points came on consecutive 3s in the final 1:11 of the third quarter that helped San Antonio take a 78-74 lead entering the final period.
"I felt good on the court," Belinelli said. "I don't have pain right now, but maybe I'll feel something tomorrow morning. My confidence is back for sure. I was a little bit scared on defense, especially, and on offense to move without the ball, but that's part of injury and I'm going to do my best."
Orlando made a close contest of the road game amid rumors Vaughn will be fired soon.
"We're just staying focused on what we can control and that's playing hard every night," Harris said. "Tonight we came out, we did that. Unfortunately, we came up short."
TIP-INS
Magic: Orlando F Aaron Gordon was a late scratch after experiencing pain in his left foot during the morning shootaround. Vaughn said he was unsure if the pain was related to Gordon's fractured fifth metatarsal, which needed surgery on Nov. 21 and cost him 31 games. ... The Magic are 2-15 in 2015. ... Orlando's last victory in San Antonio came Jan. 11, 2009.
Spurs: Belinelli's return marked the first time all season that San Antonio's entire roster has been active. The Spurs have missed 114 total games due to injury as well as seven games for rest.
THE BIG THREE
San Antonio's Big Three of Duncan, Parker and Ginobili have 520 career victories, which is 20 behind Boston icons Larry Bird, Kevin McHale and Robert Parish for the most all-time by teammates. Barring a collapse, the Spurs' Big Three should surpass that mark during the regular season.
ROOKIE HONORS
Payton was named the Eastern Conference Rookie of the Year, becoming the sixth Magic player to receive the honor in franchise history.
Payton had two double-doubles and scored in double figures in eight games in January. He had career-highs in points (22) and assists (12) against Memphis on Jan. 16 and in rebounds (nine) against Brooklyn on Jan. 2.
Payton, the 10th selection in the NBA Draft, leads all rookies in assists (5.7), is second in steals (1.45), sixth in scoring (7.7) and ninth in rebounds (3.6).
"It's a great accomplishment, a blessing from God and I'm thankful, but I would trade (the award) for a couple more wins last month," Payton said.
UP NEXT
Magic: Host the Los Angeles Lakers on Friday.
Spurs: Host Miami on Friday.
---
---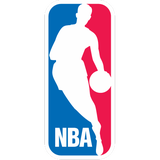 Get more from National Basketball Association
Follow your favorites to get information about games, news and more
---