National Basketball Association
National Basketball Association
Dirk, Terry seek title Mavs let slip away in '06
Published
May. 27, 2011 4:58 a.m. ET

For five years, Dirk Nowitzki and Jason Terry have lived with the regret of letting an NBA championship slip away.
Next week, they get to try again - in the same place where everything fell apart.
Dallas is returning to Miami for the NBA finals starting Tuesday. The Heat advanced with an 83-80 victory over Chicago in Game 5 of the Eastern Conference finals on Thursday night.
In 2006, the Mavericks led the Heat 2-0 in the finals and were up by 13 points with 6:34 left in Game 3. Had the Mavs held on, they almost certainly would've claimed their first title. Instead, they lost that game and the next three, a humiliating finish to the greatest season in club history.
Now they've topped themselves. A 12-3 romp through the postseason has given Dallas a chance at redemption.
Since struggling in Portland during the first round, the Mavericks have won 10 of 11 games. Nowitzki is playing at the highest level of his already outstanding career, and the front-office guys look like geniuses for loading up on 30-something guys who've never won a title.
Everyone in the locker room has bought into coach Rick Carlisle's defense-first approach. Nobody gripes about playing time or personal stats, such as who will be Nowitzki's top sidekick on a given night. They're truly bonded by the notion the ring is the only thing that matters.
Their unselfishness was especially evident Wednesday night, when the Mavs pulled off a second straight fourth-quarter rally against the inexperienced Oklahoma City Thunder. Shawn Marion, Jason Kidd and Terry all made key plays - not just baskets, but crucial steals, rebounds and passes.
''We've got some guys with some very decorated careers here that have taken on different types of roles on a team that's building a strength-in-numbers type team,'' Carlisle said. ''It's exciting, but my sense is we're very grounded. We'll enjoy this moment for a day, watch the game (Thursday) night and see where things are. We have a lot of work left to do.''
Nowitzki and Terry are the only holdovers left from the 2006 squad. Kidd has been to the finals twice. Marion was on some Phoenix teams that came oh-so-close. Peja Stojakovic had some near-misses with Sacramento.
Nowitzki and Terry have kept a color photocopy of the championship trophy in their lockers for several years. In October, Terry upped the ante by getting a tattoo of the image on the inside of his right biceps.
Nowitzki isn't into ink and needles. But there's no doubt his desire is as strong or stronger.
For years, he's said any season that doesn't end in a championship is a waste. That certainly was true every year since the last trip to the finals. Dallas made it out of the first round only once, getting only to the second round, and that feat was overshadowed by Nowitzki's fiance getting arrested at his house and exposed as an impostor.
He could've left as a free agent last summer. He might have even followed LeBron James to Miami had he been invited. But he never seriously thought about going anywhere else because he wanted to finish what he's started here.
His championship-or-bust approach has been on display all spring.
His playoff average of 28.4 points per game is second only to two-time scoring champ Kevin Durant's 28.6. What's really impressive is the timely, even unlikely way he's scored those points. Check YouTube for the one-legged step-back jumper that's become a regular part of his game. Or all the contorting shots he made during Dallas' rally from down 15 with 5:06 left in Game 4 of the conference finals. Or his reverse layup in traffic without ever seeing the rim in Game 5.
Then there's the steely way he's responded to it all.
Series wins, even a sweep of the two-time reigning champion Lakers, have hardly drawn a smile. During the ceremony for winning the Western Conference, Nowitzki looked only mildly interested, saying later, ''We got one of those trophies already, and it didn't mean anything at the end.''
His attitude has permeated the organization. Confetti didn't drop after beating the Lakers or the Thunder. And then there's the near-silence of team owner Mark Cuban, which may be the most telling sign of all, especially for anyone who remembers his meltdowns during the '06 finals.
Nowitzki is leading, and everyone is following.
''We're all here for one thing and that's to win a championship,'' said Kidd, who at 38 would become the oldest point guard to lead a team to a title. ''Cuban put us together for a reason and so hopefully we cannot let him down, but not let each other down either. That's been a big thing.''
---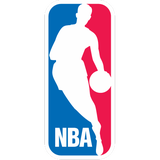 Get more from National Basketball Association
Follow your favorites to get information about games, news and more
---