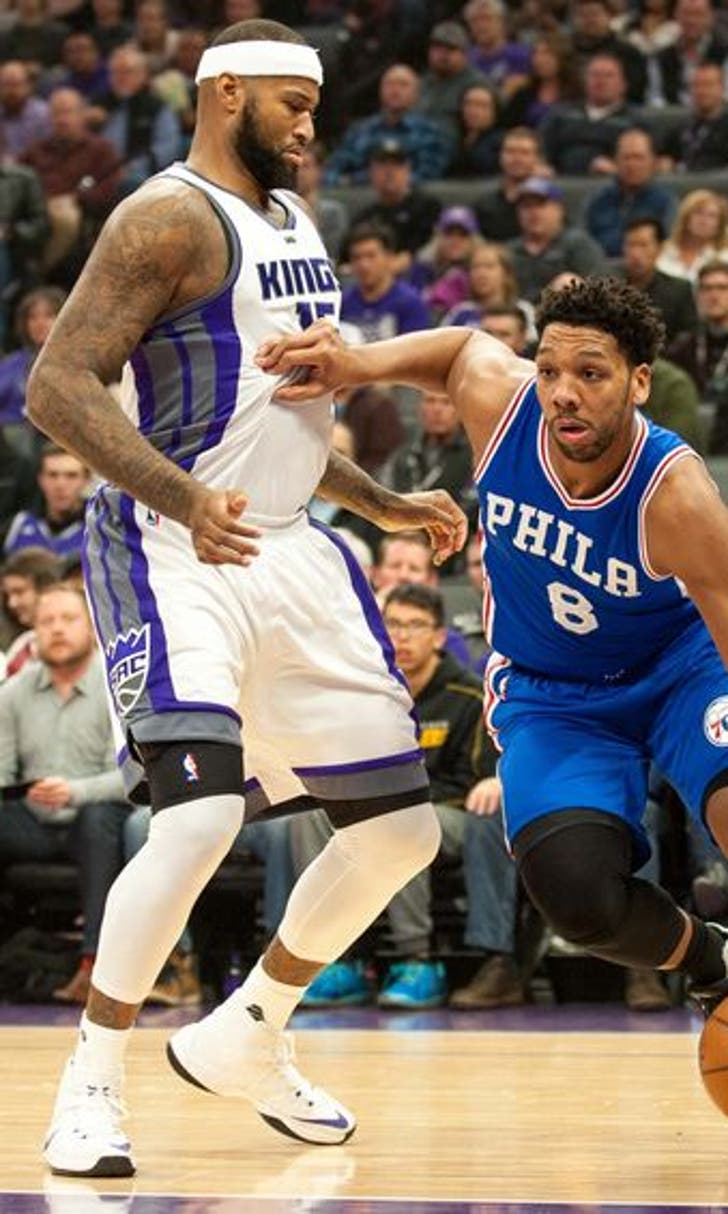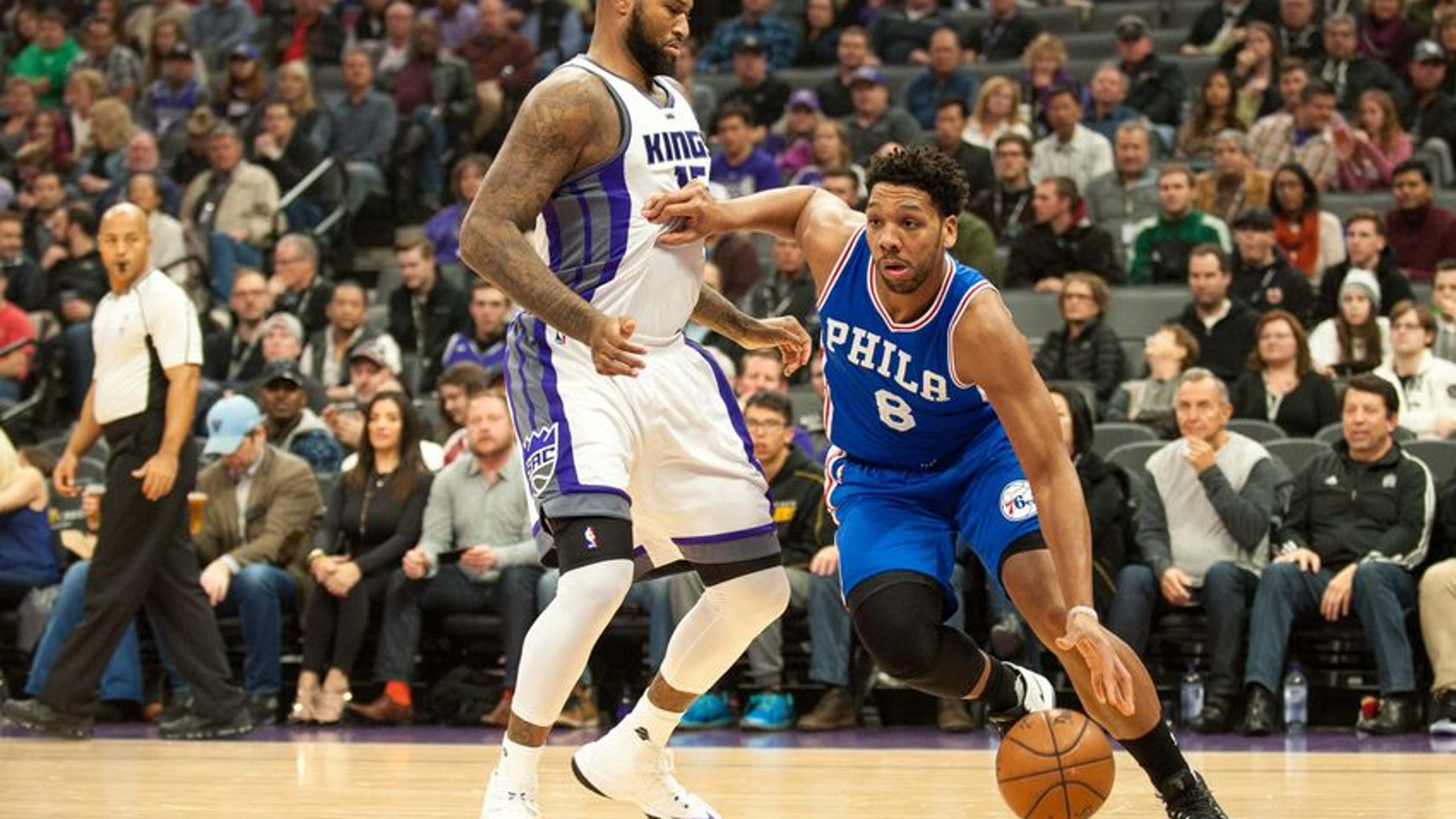 DeMarcus Cousins, Joel Embiid show respect with slaps on the butt (Video)
BY Fansided and Gerald Bourguet/Fansided • December 26, 2016
DeMarcus Cousins and Joel Embiid did the typical guy thing, smacking each other on the butt…and then they just kept right on doing it.
With guys like DeMarcus Cousins, Anthony Davis, Karl-Anthony Towns, Kristaps Porzingis and rookie Joel Embiid in the league, NBA bigs are making a comeback. As such, it's always amazing to see these new unicorns get along.
Boogie has long been a source of controversy, but he also has his own loyal following that supports him like a living cult classic. Sacramento Kings fans recognize him as the only thing their franchise has done right in about a decade, and now that he's added a three-point shot to his arsenal, his on-court play has never been better.
Joel "The Process" Embiid is similarly seen as one of the few things the Philadelphia 76ers have done lately, though at least he'll have Ben Simmons to keep him company soon enough. With the Kings and Sixers facing off Monday night, it was awesome to see these two big men show a sign of mutual respect.
That aforementioned sign? Just some light spanking back and forth:
LET'S TAKE ANOTHER LOOK AT IT:
Seriously, have you ever seen a better show of NBA Christmas spirit than this?
Basketball, football and baseball players all smack each other on the butt every now and then. It's just a guy thing, showing support for another player's good play.
But this sign of mutual respect takes it to a whole different level, with Cousins and Embiid laughing about it the whole time and going spank-for-spank to turn the whole display of camaraderie into a running joke.
Neither one has much to be happy about at the moment with their respective teams, but Boogie is having another All-NBA season and Embiid is a shoo-in for the league's Rookie of the Year Award as long as he stays healthy.
These two aren't going anywhere anytime soon, so it's awesome to such vibrant personalities and fierce competitors showing such an amusing sign of mutual respect.
More from FanSided
This article originally appeared on
---
---