National Basketball Association
National Basketball Association
Celtics-Cavaliers Preview
Updated
Mar. 4, 2020 8:57 p.m. ET

For all the talk about the Cleveland Cavaliers playing faster under Tyronn Lue, they've been at their best when they're moving at a more deliberate pace.
Quite the opposite for the Boston Celtics.
Tempo could be key in deciding Saturday night's winner in Cleveland in the final regular-season meeting between two of the Eastern Conference's top teams.
Last season's first-round series was played at a pace more to the Cavaliers' liking, an average of 95.9 possessions per 48 minutes that suited the league's sixth-slowest team much more than its fifth fastest and unsurprisingly led to a Cleveland sweep.
Those extremes have become greater in 2015-16, with Boston (38-25) third in the league in pace (101.4 possessions) and Cleveland at 29th (95.3) with nothing more than a tiny uptick since David Blatt was fired.
It's hard to argue with either's preference. The Cavaliers (43-17) are 37-8 when using fewer than 100 possessions while the Celtics are 12-5 when at 105 or more.
There were 92 possessions when Cleveland suffocated Boston in an 89-77 win at TD Garden on Dec. 15 - the Celtics' 32.2 percent shooting remains their worst in the last two seasons - but 102 on Feb. 5.
That game came down to the final one, when Avery Bradley's 3 at the buzzer capped a comeback from four points down with seven seconds left in a 104-103 victory that remains Boston's most impressive of an outstanding seven-week stretch.
The Celtics are 19-6 since Jan. 13 after rallying from eight down in the final four minutes to beat New York 105-104 on Friday, capping a five-game homestand with their 13th straight win at TD Garden.
"The sky's the limit," Evan Turner said after scoring 21 points off the bench. "... I think when it comes down to a four-game series and all of us are healthy and everything, I think we'll give a lot of teams a lot of problems."
The Cavs are 16-8 since Boston's jumping-off point in mid-January, with off-the-court question marks serving as a sideshow to their somewhat inconsistent play.
They put together one of their more complete performances in a while Friday despite resting Kevin Love, who sat out as Cleveland kicked off a stretch of seven games in 11 days across four time zones but was hardly missed in a 108-83 rout of Washington.
With their stretch-4 out, the Cavs went with a smaller lineup. LeBron James started at power forward and Iman Shumpert played the 3, and James matched a season high with 13 boards while still dishing out seven assists and scoring 19 points.
"It worked to our favor for sure," James said. "Our offense is a lot faster, a little bit more precise with me at the four. I'm going to be setting a lot more transition and half-court pick and rolls. I know I can either get my guy open or if they put two on the ball I'm able to make a play, able to be a quarterback."
Lue said Love will likely see time at center Saturday, but banging down low against Boston can't sound too appealing to him. After his postseason ended following Kelly Olynyk's Game 4 shoulder yank, Love exited last month's loss with a thigh bruise that ultimately didn't prove to be serious.
Kyrie Irving has averaged 22.4 points in five games in this series since the playoff opener, while the Celtics' star point guard hasn't been able to find his shot. Isaiah Thomas, who has totaled 62 points in his last two games, is shooting just 31.7 percent in nine against the Cavs since arriving in Boston at last season's trade deadline.
"This team, they got a curse on me," Thomas said after finishing with 22 points but shooting 5 for 19 last month. "With this team, nothing falls for me. Hopefully the next time we play them I have even a better game."
---
---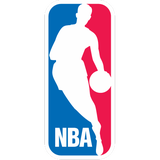 Get more from National Basketball Association
Follow your favorites to get information about games, news and more
---