Cavaliers only unbeaten team left in the playoffs
May 5, 2016

The Cleveland Cavaliers attempted the most 3-pointers in the Eastern Conference in the regular season and have simply upped that number to lead all teams in average attempts in the playoffs.
The Cavaliers turned in an astounding long-range effort their last time out and try to take a commanding 3-0 lead in their conference semifinal series Friday night on the road against the Atlanta Hawks.
Cleveland averaged 29.6 attempts from beyond the arc during the season and are hoisting up a league-best 35.7 during the playoffs. The strategy is working - the Cavaliers are the only unbeaten team left in the postseason and shooting an NBA-best 45.3 percent from long range.
Game 2 of this series featured an amazing display of marksmanship as Cleveland set a record with 25 3-pointers in Wednesday's 123-98 rout. J.R. Smith made seven and LeBron James and Kyrie Irving each sank four.
''Tonight was a special night for all of us who played,'' James said. ''This league has seen so many great teams, so many great players and great shooters and for us to set an all-time record is truly special.''
The Cavaliers surpassed the previous postseason high of 21 set by the Warriors in 2015 and the regular-season mark of 23, accomplished by two teams. Cleveland attempted 45 3-pointers - one shy of the playoff record set by Golden State last season.
''I don't think we searched out 3s until we heard on the Jumbotron that we tied the record,'' said James, who scored 27 points. ''And then we felt like we came this far so we might as well try and break it.''
The Hawks are second in the postseason with 31.6 3-point attempts per game. They have made 22 in this series compared to 40 for the Cavaliers.
''When they put those shots down, I don't know if anyone can beat them, to be honest,'' Atlanta's Kyle Korver said. ''We were hoping that they'd start missing at some point.''
Atlanta has lost 10 straight playoff games to Cleveland, and this series is looking alarmingly familiar to the Cavaliers' sweep in last year's conference finals.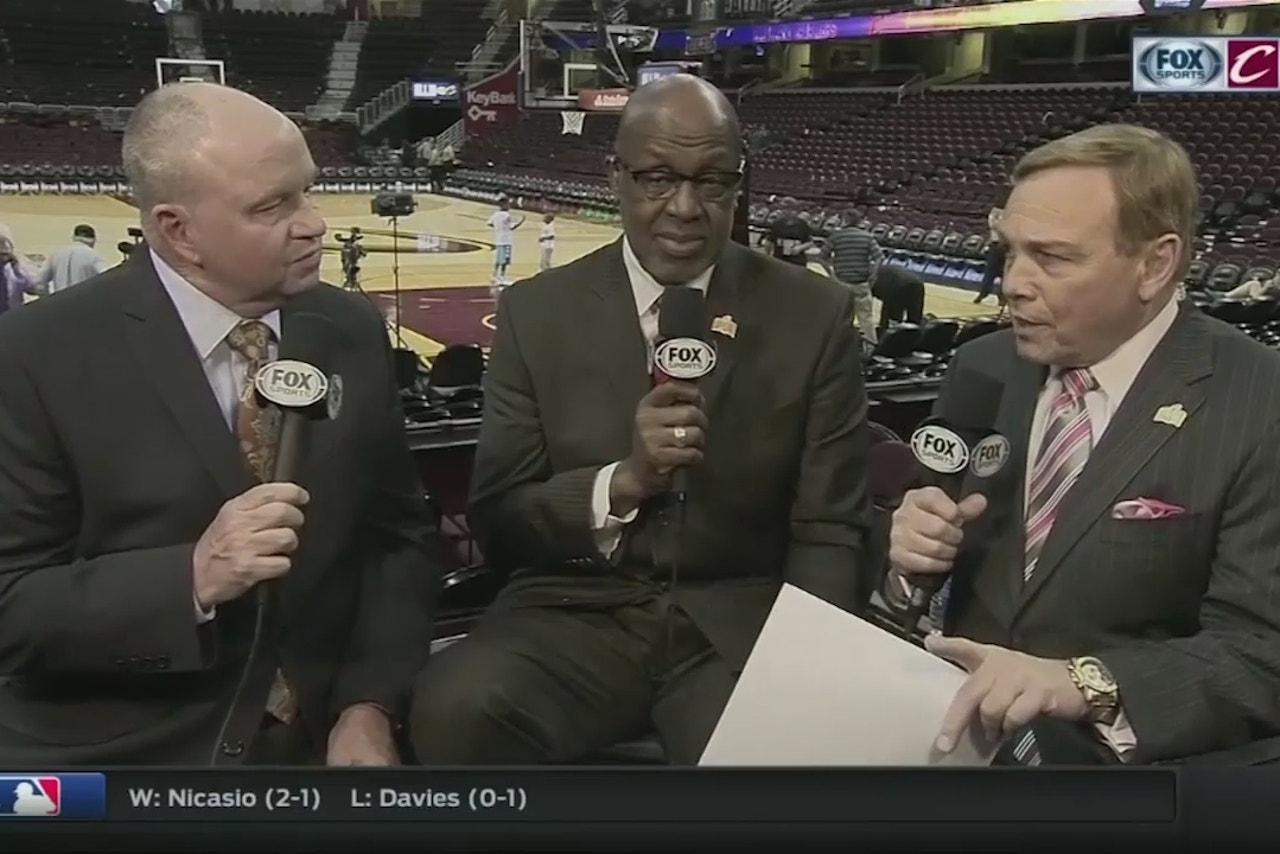 Pre & Postgame coverage on FOX Sports Ohio for every Cavs playoff game.
Smith has made 11 of 20 attempts from long range, Irving has drained 7 of 10 and James is 6 for 10.
The Cavs led by as many as 18 while shooting 44.6 percent and making 15 of 31 3-pointers in a 104-93 victory in the series opener. Two days later, they shot 47.1 percent overall and led by as many as 41.
''That was overwhelming,'' Hawks guard Kent Bazemore said. ''I thought they shot (really well) in Game 1, but that was amazing.''
The defeat was so thorough that seldom-used backup center Mike Muscala, who scored 10 points in 14 minutes, appeared at the postgame news conference with NBA teams required to send at least one player. The Hawks know they are in trouble if Muscala continues to see action in this series.
"We need to get better in a lot of areas, probably starting with our transition defense and all the way through, and execute better offensively to take some pressure off our defense," coach Mike Budenholzer said.
Paul Millsap has totaled a team-high 33 points and 24 rebounds in the series for Atlanta, with Dennis Schroder scoring 32. Jeff Teague has been ineffective, making 5 of 19 shots for 22 points and 10 assists.
The Hawks have a 68-56 advantage in points in the paint in this series. That has been a meaningless statistic given the Cavaliers have scored 54 more points via 3-pointers.
---
---