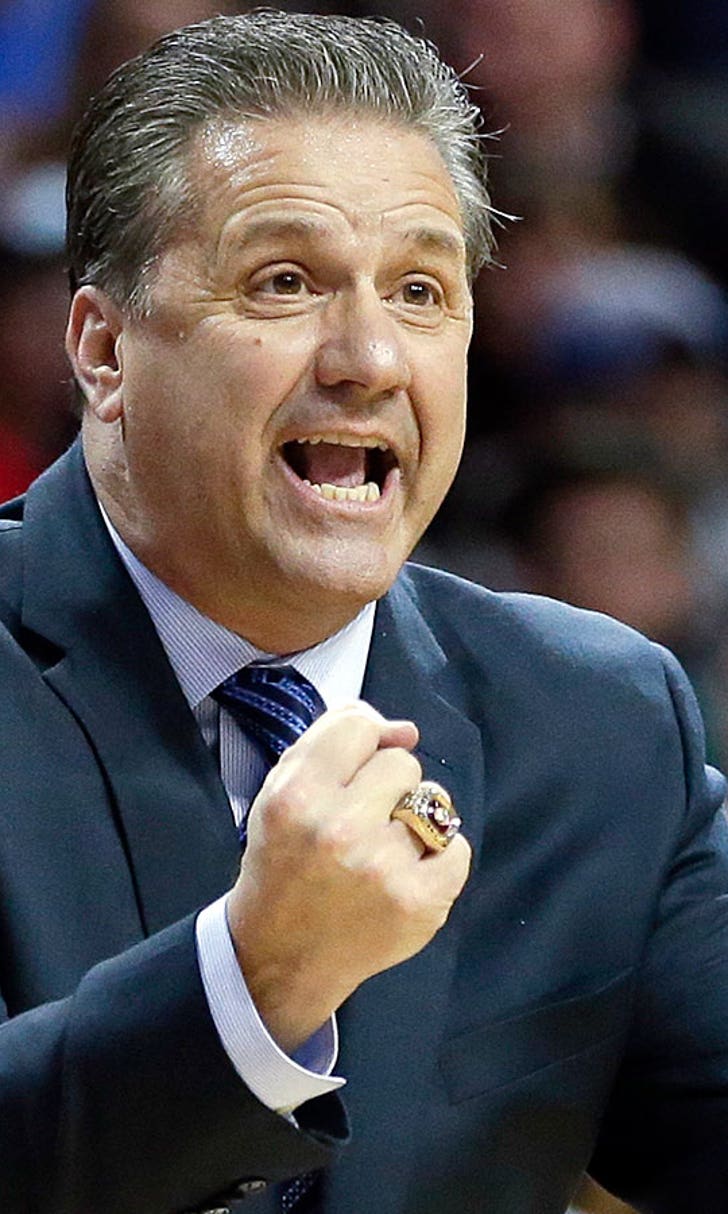 Calipari throws water on report he wants $120 million NBA deal
BY foxsports • January 11, 2016
When it comes to college basketball, it's hard to argue any coach is worth more than Kentucky's John Calipari. But when it comes to the NBA, his track record hardly screams "Phil Jackson money!"
But according to a report by Yahoo! Sports' Adrian Wojnarowski early Monday, that's exactly what Calipari wants in order to leave Kentucky's bluegrass for the NBA's green pastures. And the team wanting him most may be the one with whom he notoriously flamed out.
According to Wojnarowski:
Calipari quickly threw water on the story later Monday:
According to the story, Brooklyn CEO Brett Yormark is "pushing" Nets owner Mikhail Prokhorov -- who early Sunday fired head coach Lionel Hollins and reassigned general manager Billy King -- to bring back Calipari nearly 20 years after the then-New Jersey Nets took a shot on the then-37-year-old with a five-year, $15 million contract that netted 72 wins, 112 losses and a sweep out of the playoffs in two-plus seasons.
As for that Jackson money part? The $12 million annual salary is what Jackson currently makes to run the New York Knicks.
Also according to Wojnarowski:
● Calipari turned down 10 years and $80 from Cleveland in 2014 because it was essentially the same as what he now makes at Kentucky
● Calipari told the Kings last offseason it would take at least $11 million a year "to get his attention."
● Two of Calipari's most prized recruits at Kentucky -- center DeMarcus Cousins and point guard John Wall -- are due to become free agents in 2018 and 2019, respectively, and his ability to lure them to Brooklyn would be part of Calipari's sell to Prokhorov.
But for now, Calipari will presumably stay focused on Kentucky. After all, his No. 9 Wildcats are 12-3 overall, 2-1 in the SEC, good enough for a tie for third place.
At Kentucky, third place means "what's wrong?" In Brooklyn, they'd start looking for dates to book the parade.
---
---