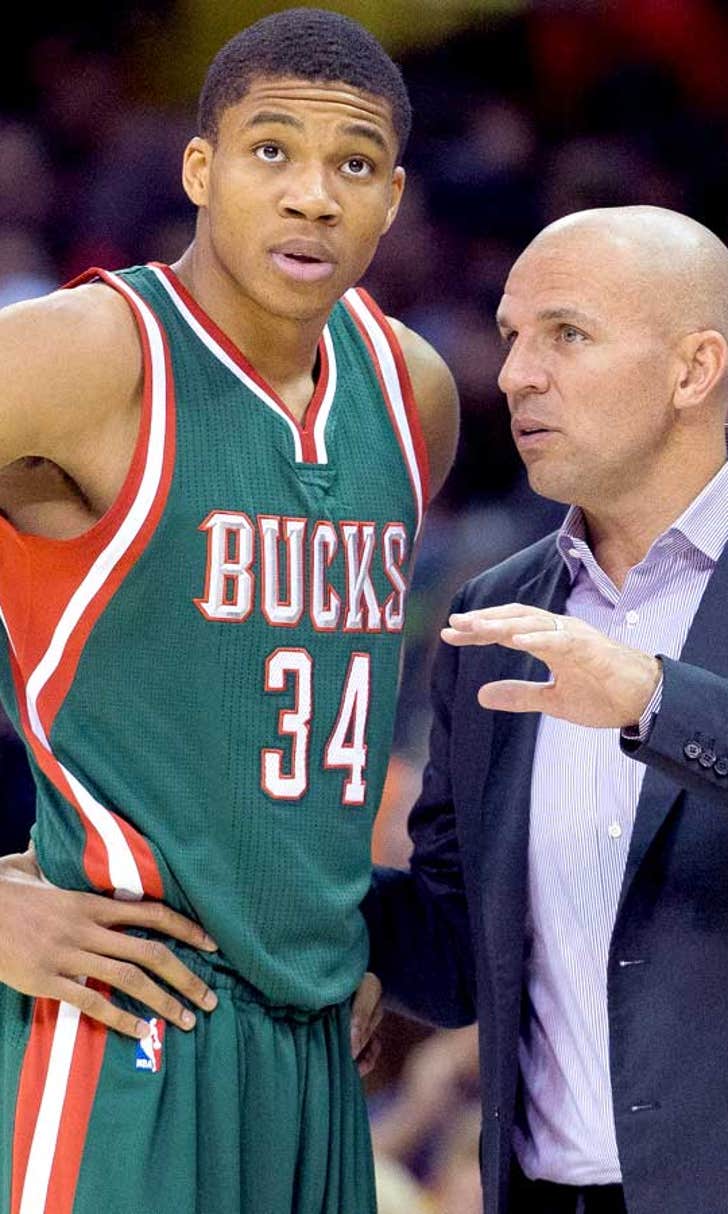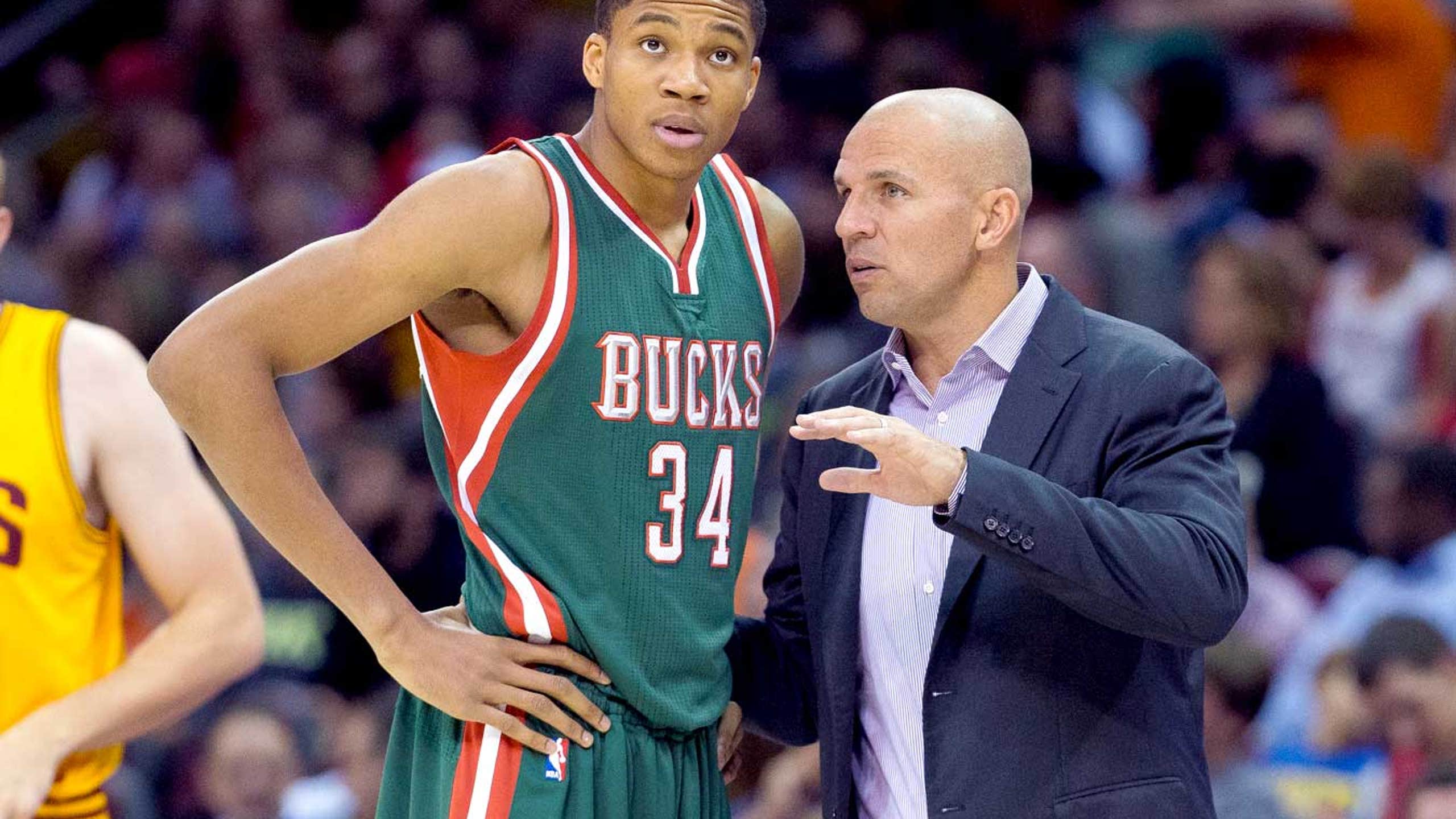 Bucks' Antetokounmpo: 'Thank God Jason Kidd came to our team'
BY foxsports • July 29, 2015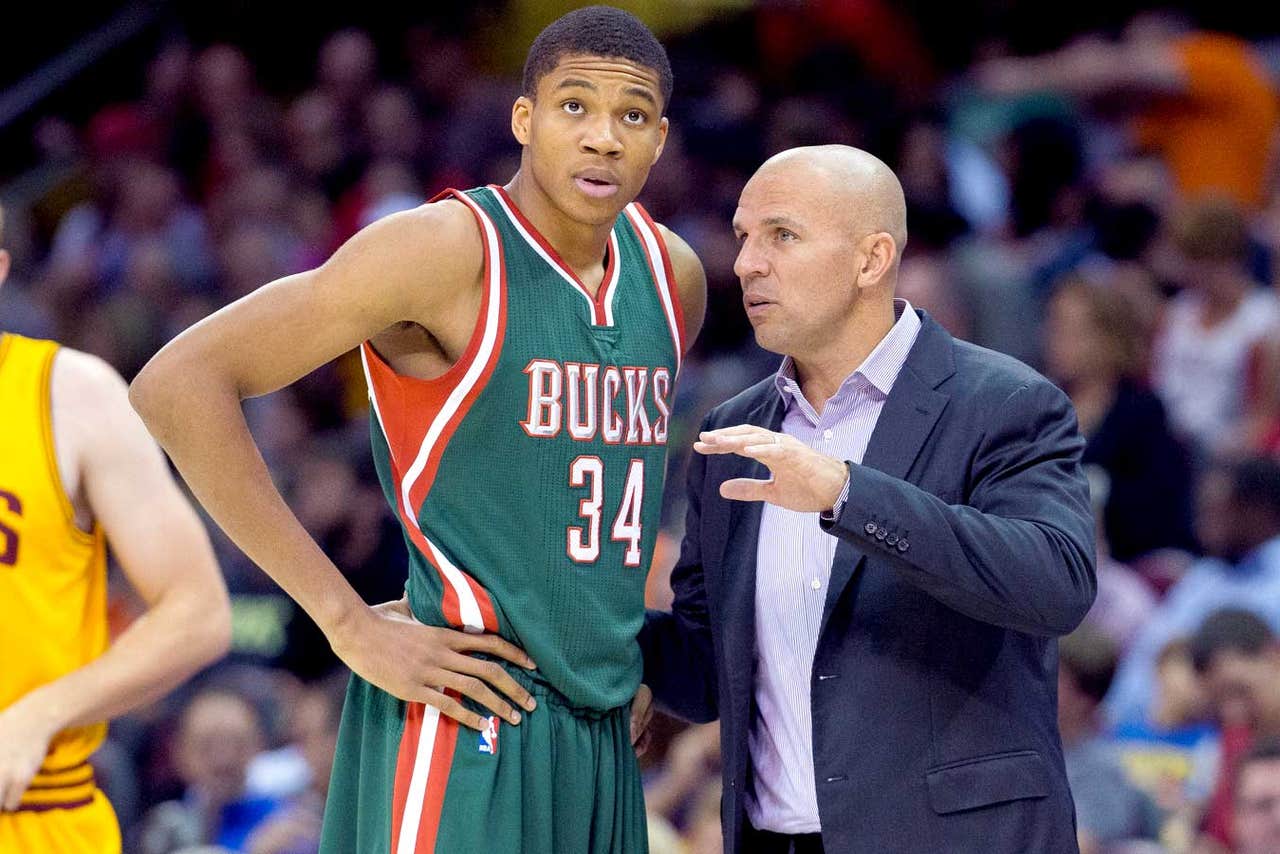 Milwaukee Bucks forward Giannis Antetokounmpo is more talented than most in the NBA, but he's quick to credit second-year Bucks coach Jason Kidd with spurring his development.
The 2014-2015 season was Antetokounmpo's second in the NBA, and the Greek forward took great strides to improve his game, particularly making plays with the ball in his hand. Kidd, he said in an interview with Sports Illustrated's Chris Mannix, deserves praise for giving him the opportunity to get better.
"Thank God Jason Kidd came to our team," Antetokounmpo said, "allowing me to have the ball more in my hands, and for sure that will build my confidence up. Hopefully in Year 3, he'll give me the ball more and more and more."
Kidd, both last year and during his one-year stint as coach of the Nets, carved out a niche capitalizing on long-armed, versatile players to wreak havoc on defenses and pose matchup problems in a fashion similar to what Steve Kerr and assistant Ron Adams employed with Golden State thanks to Draymond Green, Andre Iguodala and Harrison Barnes' ability to defend multiple positions.
In Milwaukee, Antetokounmpo is at the top of a stockpile of such adaptable players, also including Khris Middleton, Jabari Parker, John Henson, Michael Carter-Williams and 2015 first-round draft pick Rashad Vaughn, among others.
"In Year 3, I'm going to have more responsibility on this team," Antetokounmpo said, "and from last year I'm going to build."
If there's one coach who can best utilize Antetokounmpo's skill set, it's Kidd. So he's right to be grateful.
(h/t Sports Illustrated)
---
---