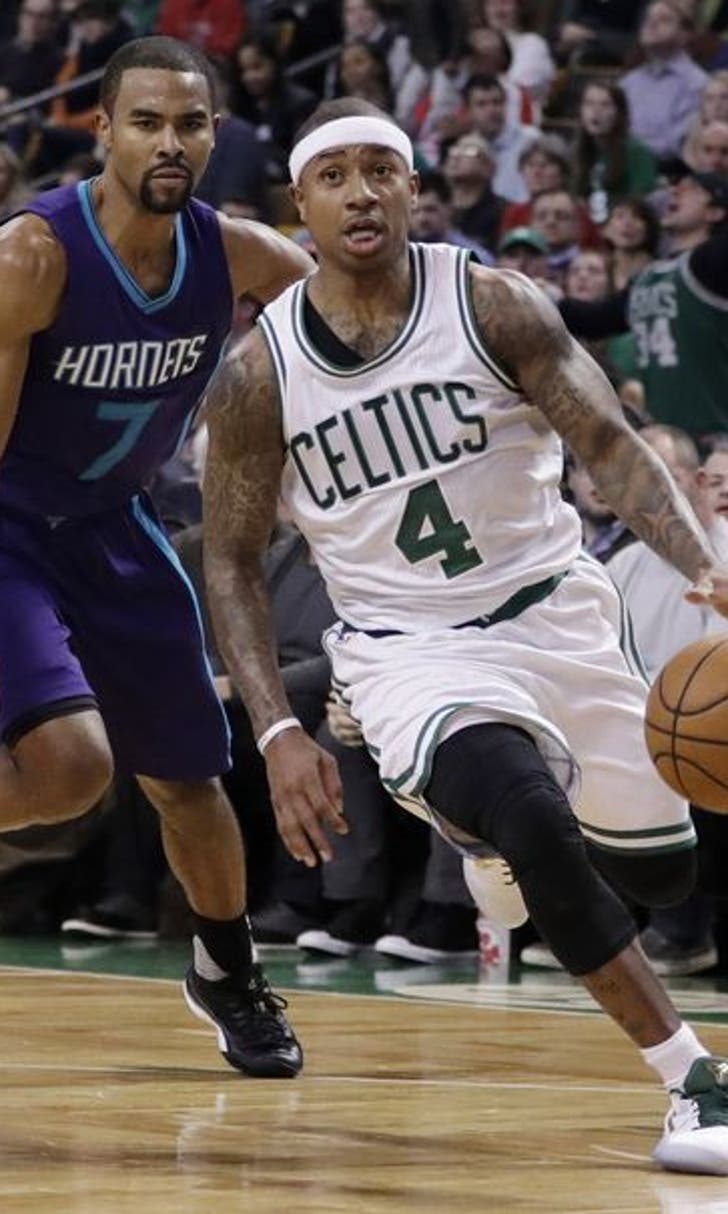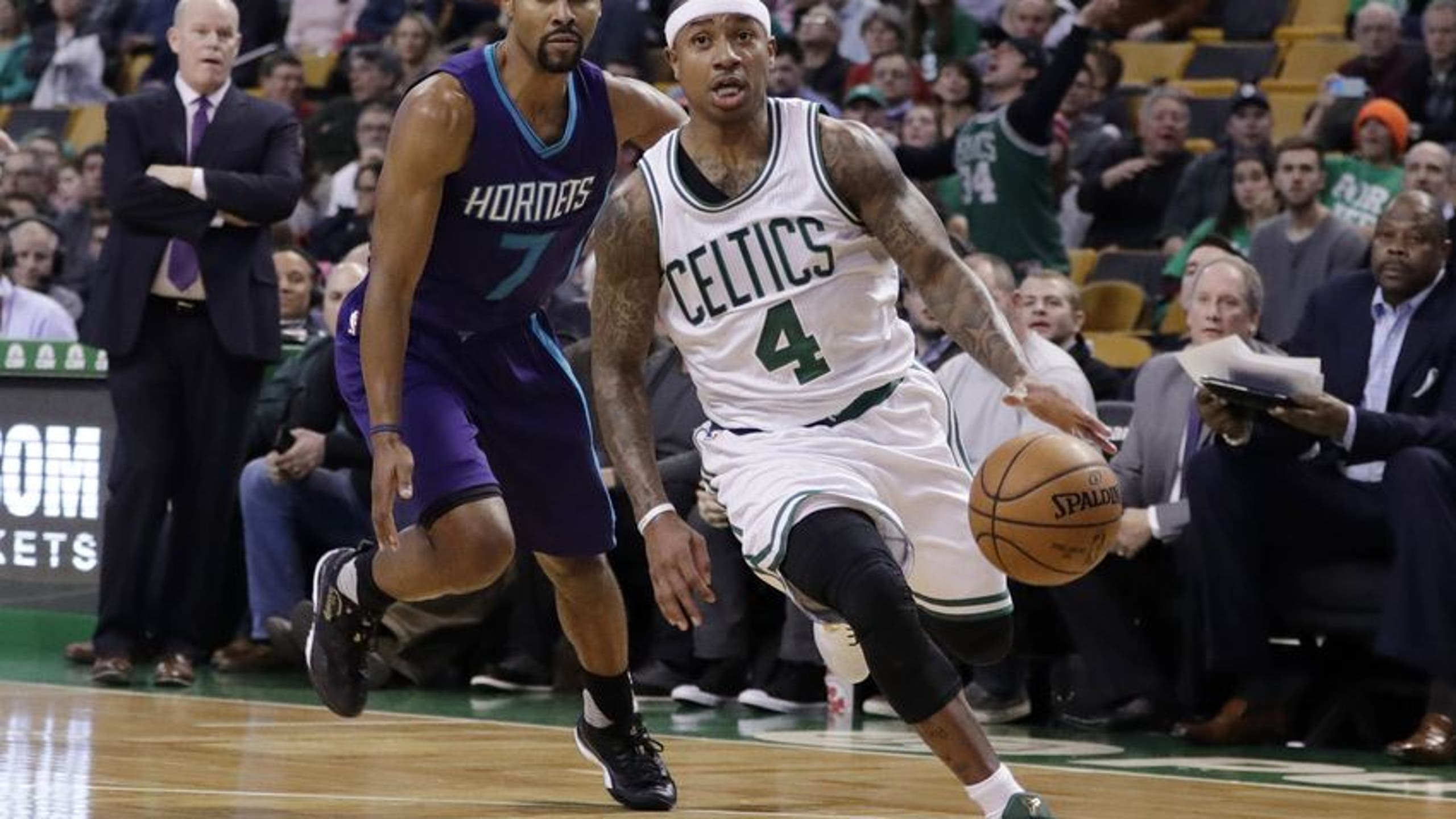 Boston Celtics Get their Swagger Back
BY Fansided and Dan Pawlowski/FanSided via Hardwood Houdini • December 17, 2016
The return of Isaiah Thomas gave the Boston Celtics that edge they had been missing
The Boston Celtics' 96-88 win over the Charlotte Hornets felt like much more than just a game. In the overall arch of the season is was a quick pit stop back home for a real meal and a load of laundry before heading back for finals week.
For the Celtics this game was not just a must-win to end their three game losing streak before hitting the road again; it was an opportunity to quiet some barely audible New England grumblings about a slow start to a season with a ton of potential.
Ultimately, the Celtics needed some of last year's swagger back. They got it. He also goes by Isaiah Thomas. Thomas scored 26 points in his return to the lineup after missing the last four games with a groin injury.
Dec 16, 2016; Boston, MA, USA; Boston Celtics forward Jae Crowder (99) attacks the basket early. The Celtics shot only 32% from behind the arc, but countered that with 38 points in the paint. Mandatory Credit: David Butler II-USA TODAY Sports
It was only fitting that Jae Crowder started the game with a hard drive to the basket to draw a foul. Celtics fans fell in love with last year's team for reasons like this: We like hard-earned trips to the free throw line better than a floater in the lane.
Thomas continued to lead the charge to the paint all night, and it almost always led to open shots. It seems too simple, but when the Celtics are aggressively driving the ball, good things happen on both ends of the court, especially at home, and once the defense starts making plays, the Garden can't help but erupt.
For example, after a sluggish end to the first half, Avery Bradley turned the heat up in the third quarter, scrapping up a steal, moving the ball up the court, then after a few passes, stepping into a rhythm three (that he just can't miss this year). Al Horford then blocks the next Charlotte shot attempt and the Celtics are back. And the Garden knows it.
It's sequences like these that seem to be missing this year, and while it may be easy to point to the defense, it was really some good old-fashioned Boston gravel with a side of sandpaper that got the Celtics back on track last night.
Yes it is only one game, and Brad Stevens' product was surely far from perfect as Charlotte's 17 offensive rebounds verified a weakness that needs to be addressed, but the Celtics looked like themselves again. If anything, this team has decided that it's identity has not changed from last year just because they got more talented. All it took was a trip back home and few hard drives from Thomas and co. to get their swagger back.
More from Hardwood Houdini
This article originally appeared on
---
---