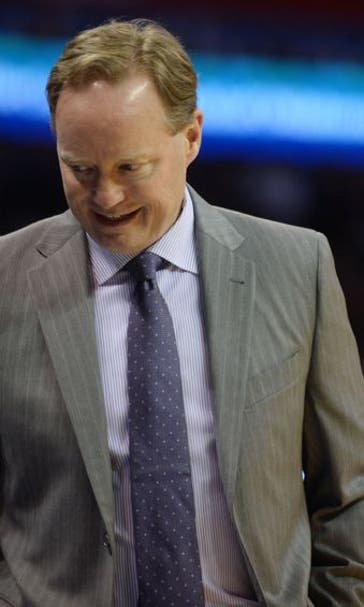 Atlanta Hawks: Three-Point Shooting Woes Continue
December 30, 2016

Fansided, Tyler Sellers/FanSided via Soaring Down South
The Atlanta Hawks have had difficulty from three-point range this season. How rough have their three-point shooting woes gotten?
For a team that thrives on player movement and ball movement as staples of their offensive system, the Atlanta Hawks should ideally have skilled outside shooters. When you focus on just how bad the Hawks have been from behind the arc so far, it should come as no surprise that they are currently 16-16. In a post to his twitter account yesterday, Chris Vivlamore, who covers the Hawks for the Atlanta Journal-Constitution, revealed exactly how poor the three-point shooting has been.
His tweet said that the Hawks are second to last in the league with a 32.6 percent success rate, ahead of only the Chicago Bulls, who shoot just 30.6 percent from deep. I was aware about Atlanta's shortcomings in that regard, to an extent. But to actually discover that only Rajon Rondo and Dwyane Wade's team could save them from being the worst really made me cringe.
When nobody can hit the broadside of a barn from out there, it makes everything else that they would like to do offensively that much tougher. Defender's on the perimeter can cheat on entry passes to the post, they are far less likely to get beat on cuts to the basket, and the opposition can crowd the paint, thus shutting down available driving lanes.
The Hawks have taken the 17th most three-point field goal attempts in the NBA with 834, converting 272 of them. The only players that have done well from the outside are Mike Muscala (43.9 percent), Kyle Korver (41.4 percent), and Dennis Schroder (35.6 percent).
Two of the wings that see the most playing time have had especially tough seasons from outside. Tim Hardaway Jr. has somehow managed to get up 4.6 attempts per game, in just 21.8 minutes a night. He has kept his spot in the rotation while making 30.4 percent those attempts. Kent Bazemore's troubles have been well documented, as he connects on 1.0 of 3.8 three attempts per game for 27.5 percent.
The Hawks star forward, Paul Millsap, is having a good season, but he has not improved upon his long distance accuracy from last season. He has made 1.1 of his 3.4 three-point attempts per game for a percentage of 31 percent. Last season he produced similar results, going 0.9 for 2.9 per game at a rate of 31.9 percent.
The Hawks have also surrendered the 6th highest three-point percentage by their opponents, giving up 36.4 percent of their opposition's attempts. The league's worst in that category, the Dallas Mavericks, can be found near the bottom of the standings, along with other teams that have not defended the three well.
This team does have the potential to become something special. However, without improving on their outside shooting and their defensive prowess along the perimeter immensely, they will likely face a second round exit in the playoffs once again.
More from Soaring Down South
This article originally appeared on
---
---