National Basketball Association
National Basketball Association
76ers wait on Simmons as they work out Ingram ahead of draft
Updated
Mar. 4, 2020 6:16 p.m. ET

PHILADELPHIA (AP) Brandon Ingram dined and dunked in Philadelphia and did all but demand he become the No. 1 overall pick of the NBA draft.
But, Ingram noted, that honor sure would be nice.
The 76ers would love to hear the same promotional push from LSU prospect Ben Simmons - in person, at a workout.
Ingram, the 19-year-old freshman out of Duke, worked out for the Sixers on Monday and tried to bolster his case for the Sixers selecting him with the first pick of the June 23 NBA draft.
Simmons and Ingram are expected to go 1-2 in the draft - the order remains TBD - and the Sixers will surely nab one of the potential franchise-shifting prospects.
Ingram had lunch with coach Brett Brown and met with a slew of Sixers at his workout, such as injured big men Jahlil Okafor and Joel Embiid - and the door remained open for Simmons to do the same.
''Everything that we get with our intel as it relates to Ben is that he would very much like to be selected No. 1,'' team President Bryan Colangelo said. ''We heard the same thing from Brandon today.''
So where's Simmons to state his case?
Simmons has so far declined the Sixers invitation to work out for the team, a personal choice that Colangelo insisted would not become a deal-breaker on draft night should the 6-foot-10 power forward stand by his decision to skip the Sixers.
''It has nothing to do with us,'' Colangelo said. ''It has nothing to do with Philadelphia.''
Again, the Sixers are faced with more questions about missing personnel then the players on their 10-win roster.
Embiid, who missed the last two seasons with foot injuries, was officially ruled out of summer league Monday by Colangelo. Embiid, the 7-foot center, hasn't done much more than participate in 2-on-2 or 3-on-3 drills. He will at least join the summer league team in Las Vegas.
His status for the start of the 2016 season also is up in the air. Colangelo said the Sixers will go by the medical report and there was still no timetable when the No. 3 overall pick of the 2014 draft will make his NBA debut.
Oh yes, the `14 draft, when head tanker Sam Hinkie landed two first-rounders who have yet to play for the Sixers. Dario Saric, the No. 12 pick acquired on a draft-night deal with Orlando, remained locked into a contract with Anadolu Efes of the Turkish Basketball League. He has one more season left on his overseas deal, though Brown and Colangelo both traveled last week to Turkey to meet with Saric and his agent.
Saric has until July 17 to let his Turkish team know if he'll opt of the final year of his deal, though he would leave money on the table from Anadolu and be confined to the NBA's rookie scale salary should he join the Sixers this season.
Colangelo stated his case to Saric that 2016 is the time to join Philadelphia.
''He's ready to make that jump,'' he said. ''This would be a good time for him to come over for a lot of different reasons. No. 1, the makeup of our team and roster right now would lend itself to considerable playing time, or an opportunity to earn that playing time.''
The Sixers could open the season without Embiid, Saric, or Simmons.
Ingram could be a fantastic consolation prize.
Ingram has just 170 pounds on his 6-9 frame and must bulk up he's going to bang with the NBA's big men and withstand the rigors of an 82-game season. If the Sixers pass on Ingram, the Los Angeles Lakers hold the second pick and the Boston Celtics select third.
''He's certainly got the wiry part down,'' Colangelo said. ''He's got a frame that could lend to him putting on some additional strength.''
No different than most draft hopefuls, Ingram played it safe with his answers: He says he can fit into any scheme, play multiple positions, can become a leader and wants to win.
Got it.
But how bad does he want that No. 1 billing?
''I'm just happy to hear my name being called,'' he said. ''If I hear my name called one, two or three in the draft, it doesn't matter to me, as long as I'm an NBA player.''
Three years into a miserable rebuild, the Sixers could use a few of them.
---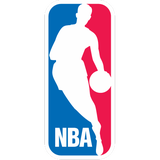 Get more from National Basketball Association
Follow your favorites to get information about games, news and more
---