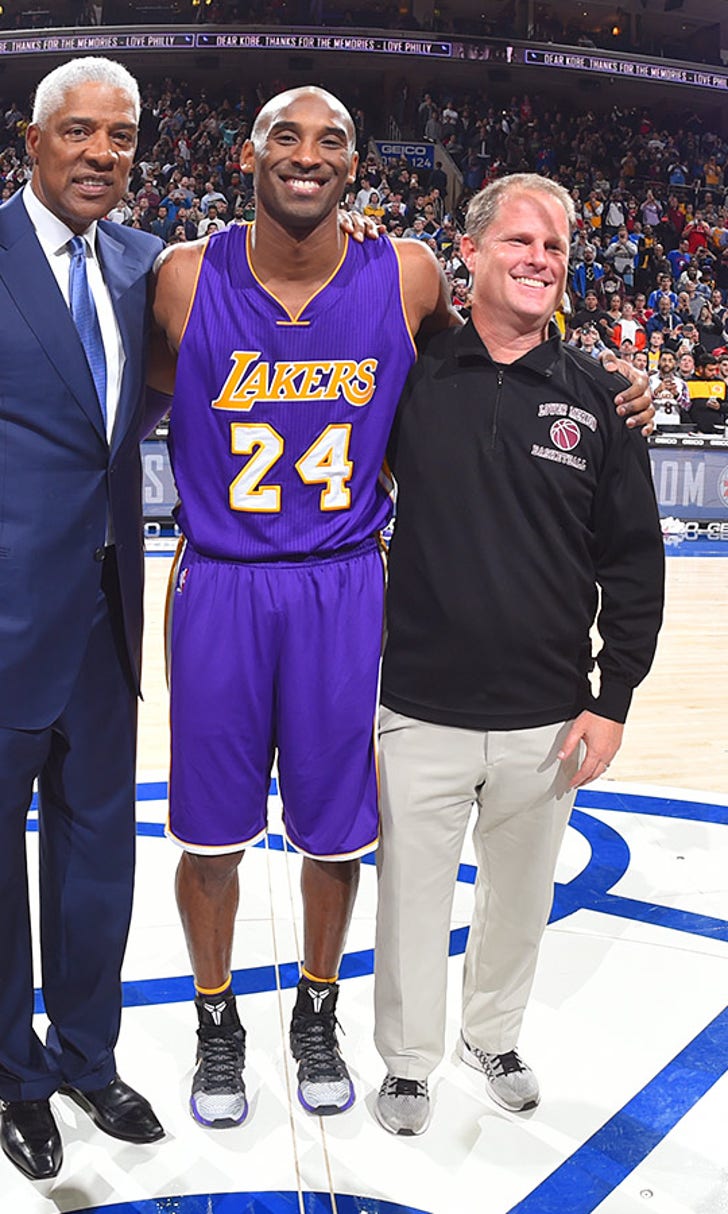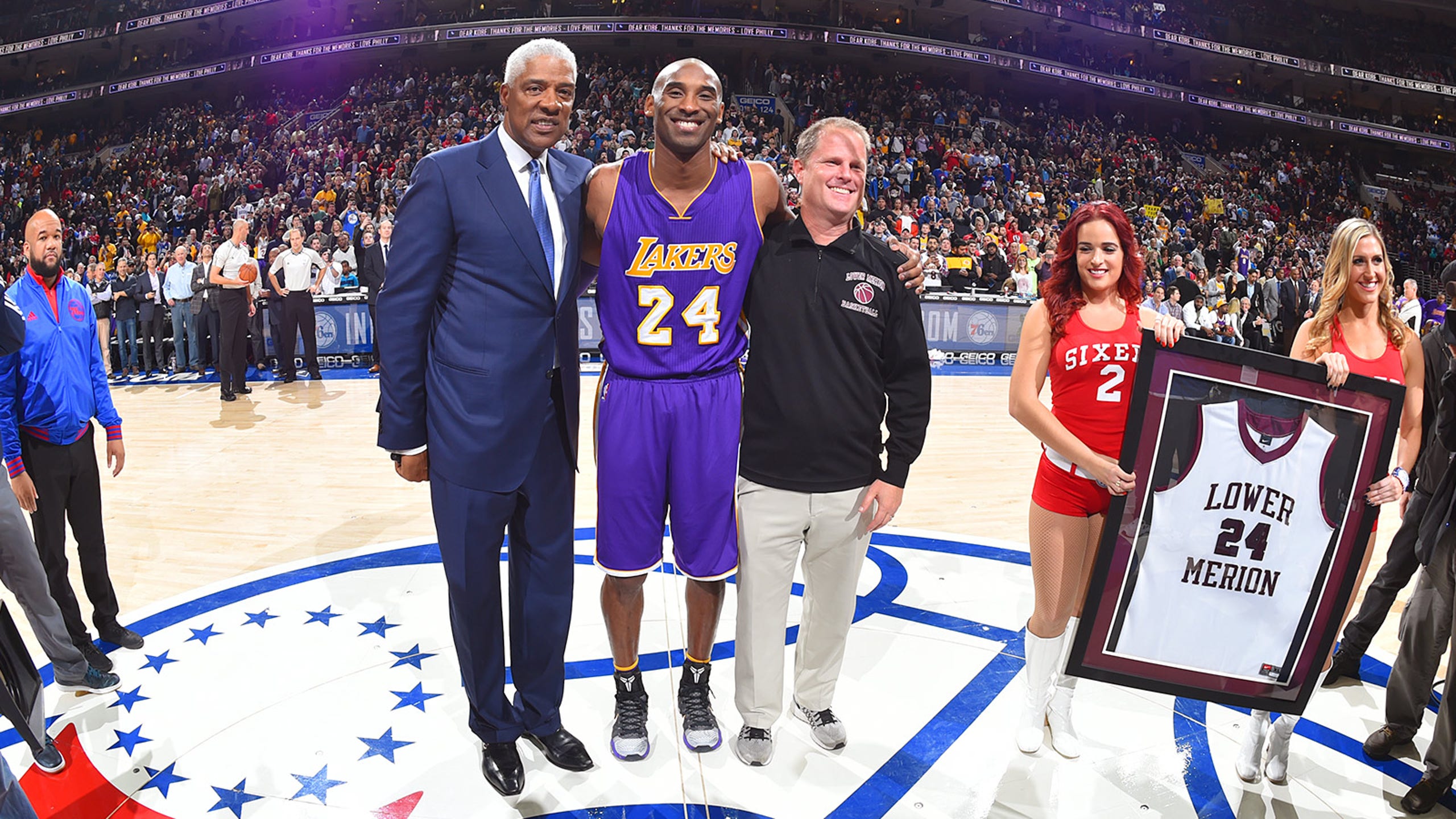 76ers honor Kobe Bryant with framed jersey, spectacular video
BY foxsports • December 2, 2015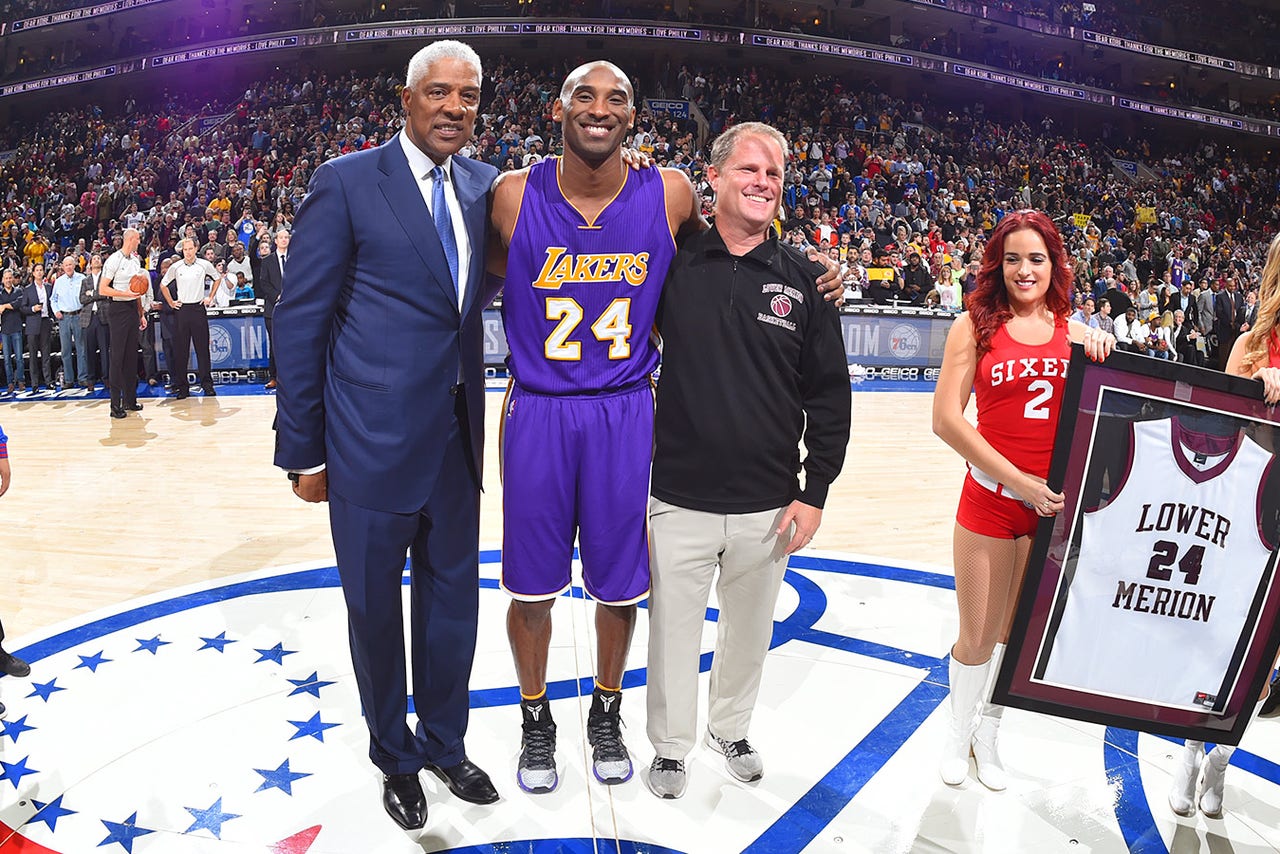 The Philadelphia 76ers weren't exactly kind to Los Angeles Lakers guard Kobe Bryant in his Philly homecoming once the game started, as the Sixers claimed their first win of the season on Tuesday night. But before the ball was in the air, Philly offered up some heartwarming farewell gifts.
Bryant's roots in Philadelphia run deep. His father, Joe "Jellybean" Bryant, played for the Sixers in the 1970s, and Kobe attended high school at Lower Merion High School, a community in the suburbs of the city. And the 76ers honored that history with a touching video tribute:
Then, there was the physical gift -- a framed "Lower Merion" jersey, presented to Bryant alongside Dr. J and Bryant's former high school coach, Gregg Downer: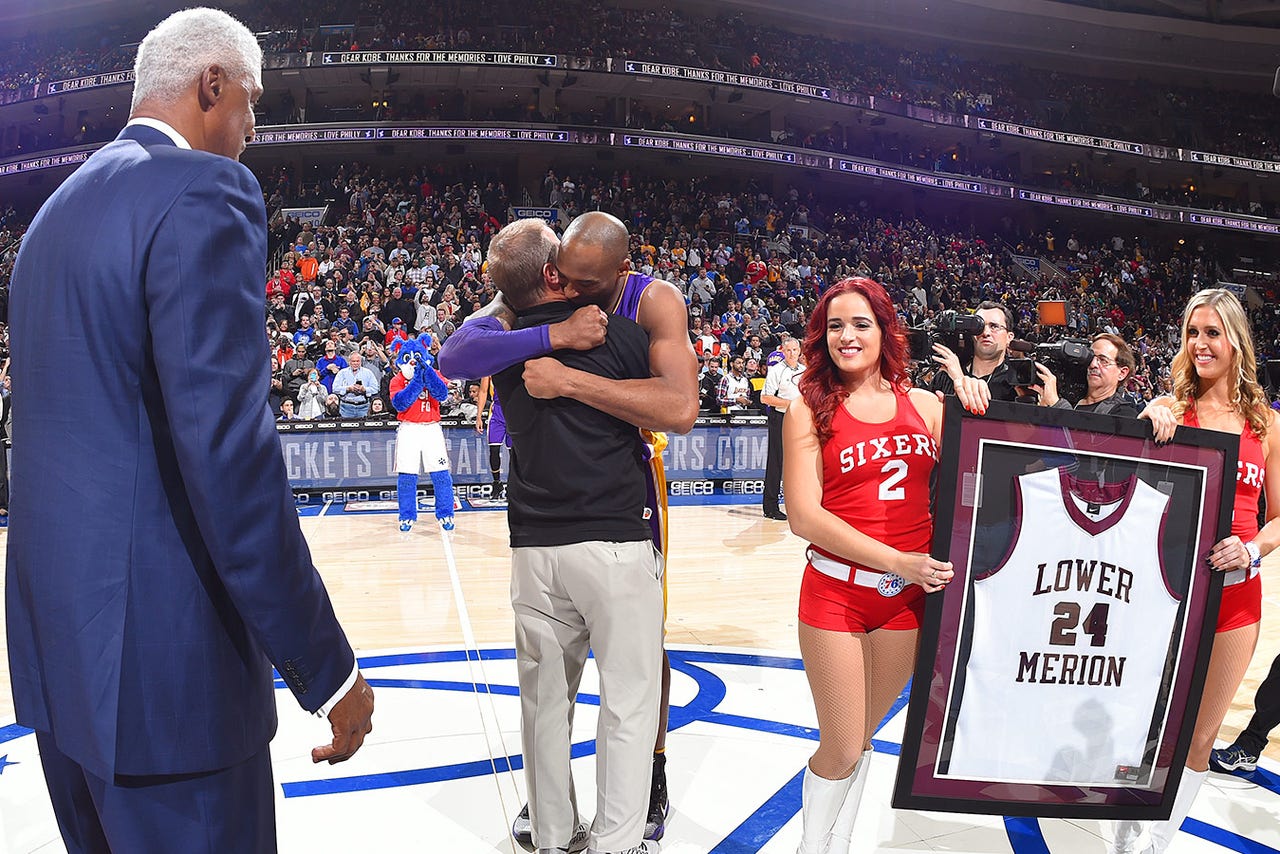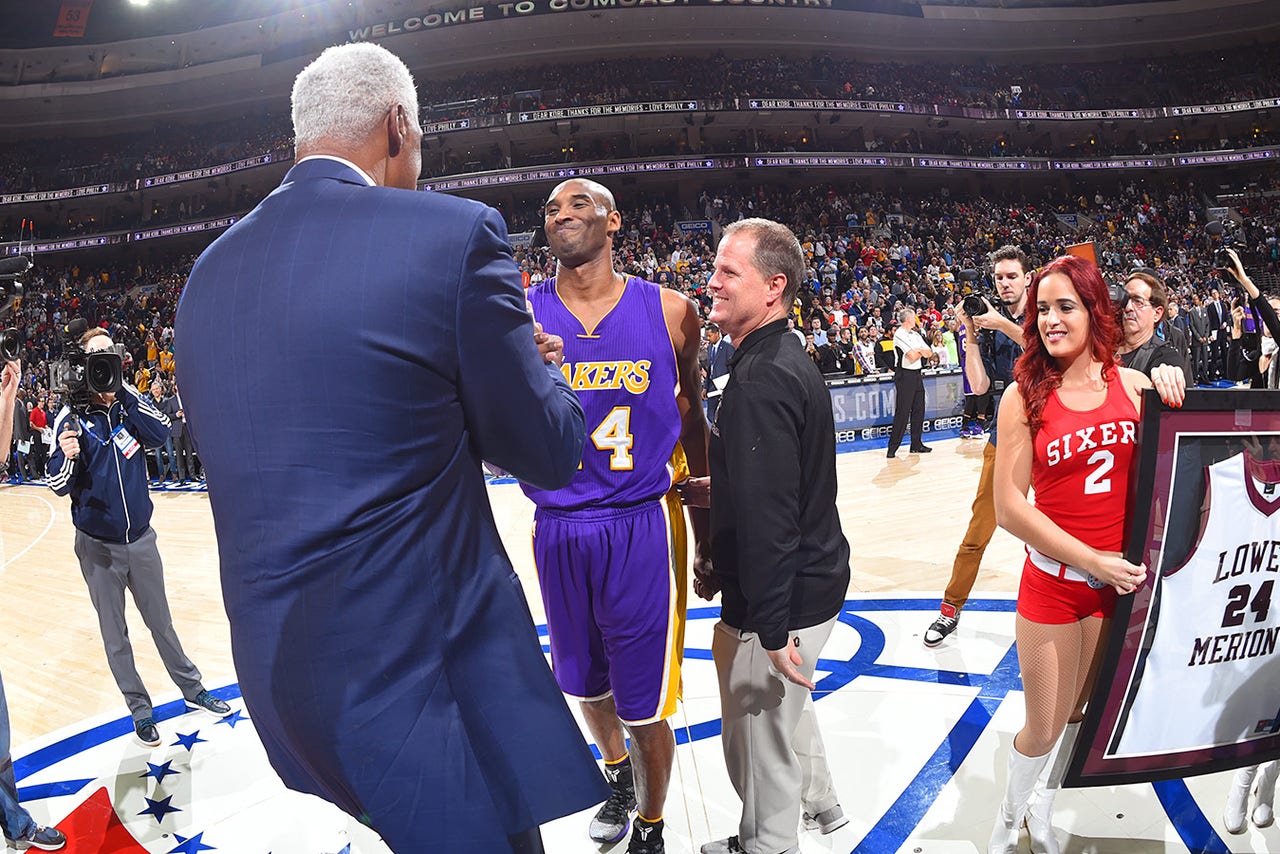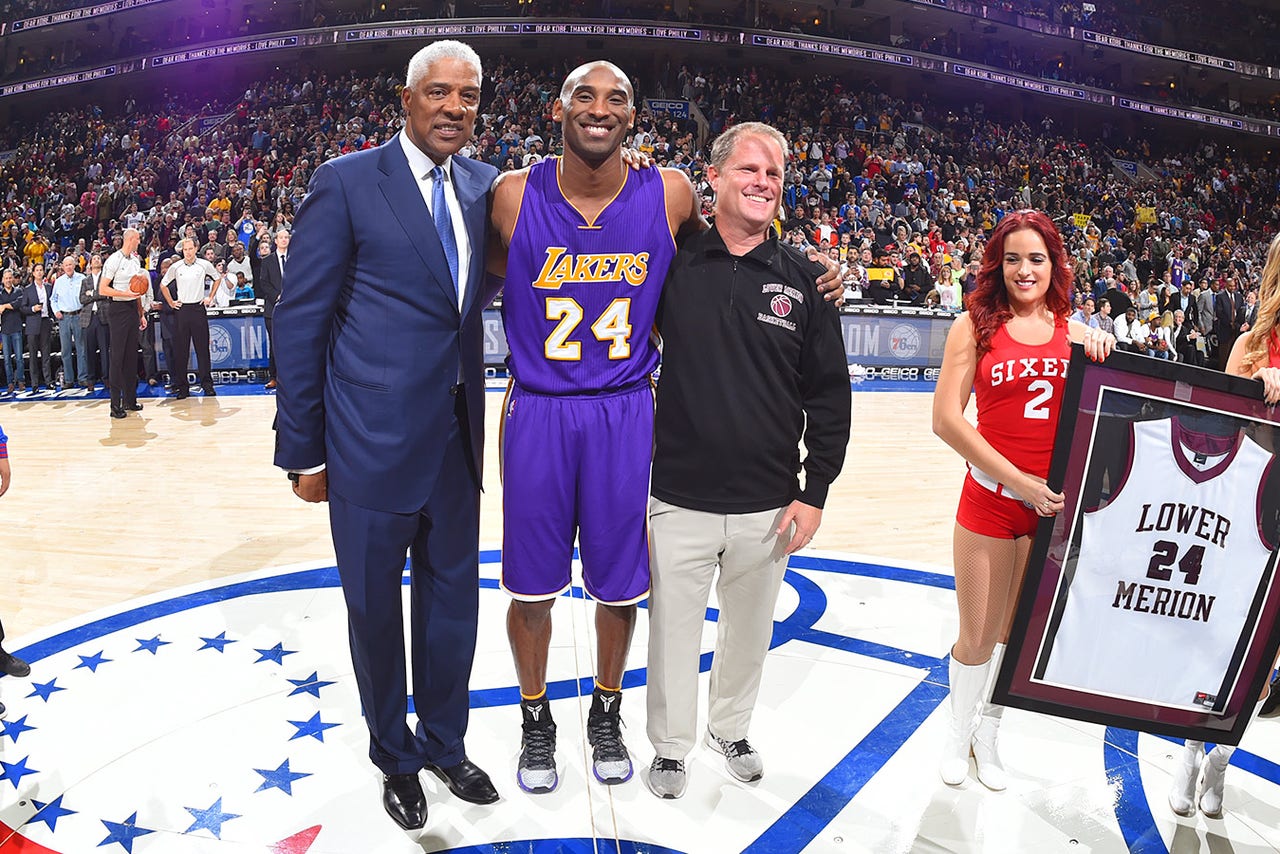 It was a really cool little ceremony to honor one of the all-time greats as he begins his farewell tour. But is it nitpicking to point out that Bryant wore No. 33 in high school?
---
---