NASCAR Cup Series
NASCAR Cup Series
Stewart, Danica focus on NASCAR
Published
Jan. 21, 2013 12:00 a.m. ET

Tony Stewart and Danica Patrick each could return to the Indianapolis 500 someday, but not until they feel confident it won't detract from the NASCAR Sprint Cup effort of either — or the Stewart-Haas Racing effort overall.
Stewart had a stunning opportunity to return to the race this season. No stranger to running the double of the Indianapolis 500 and NASCAR's longest Sprint Cup race, the Coca-Cola 600, on the same afternoon, he was offered the chance to try it once more — this time with team owner Roger Penske.
After the Sprint Cup season, Penske offered Stewart the chance to drive for him in the prestigious IndyCar race. Stewart quickly declined the offer. He showed Monday just how difficult that might have been.
"It's a huge opportunity and a very flattering offer at the same time," said the three-time Cup champ and co-owner of SHR, during the NASCAR Sprint Media Tour hosted by Charlotte Motor Speedway.
Pointing to his teammates Ryan Newman and Danica Patrick, his trio of crew chiefs and competition director, he said: "This group up here is why I'm not going to run the 500.
"There's a lot of commitment with what we're doing here, and, like we mentioned, IndyCar racing has progressed and the competition has gotten tighter and tighter there. And I really don't feel like — I feel like that's the perfect team to go and do an effort in the month of May with. I still feel like, for me as a driver, I would need to start the year with that team and run through the month of May to feel like at the first day of practice I was competitive and where I needed to be."
Still, Stewart might not have ruled out the move entirely.
Having dinner with Penske after the offer, he said he offered his stance on it.
"I made him a counter offer that it's an open-ended invitation and even though we haven't accepted this year that maybe some year down the road we might be able to accept that offer," he said. "He never said no, so as far as I'm concerned we have an open invitation."
He's not the only driver in the fold that could have some interest in the Indianapolis 500 either. Patrick, who is running for the Cup Rookie of the Year this season, could also one day return to the series that launched her career. She has finished as high as third in the Indianapolis 500 and faced speculation that she would attempt the double this season.
Although she opted not to add that effort to her load, Patrick isn't ruling out a future return to the field.
"I feel like Tony's my in now, so I don't know, put in a good word for me maybe? Maybe something in the future?" she said to her team owner. "Maybe the both of us could run it in the future?"
On a more serious note, she has not ruled out a future Indy attempt.
"It's something that, obviously, just didn't work out for this year," he said. "I think it's most important to focus on the Cup effort. It's going to be two handfuls of work this year, it's going to be very challenging, so that was just a decision collaboratively.
"If I do it in the future, it's going to be with GoDaddy, as well. The support is there if it works out, but at this point in time the focus needs to be on Cup as it's going to be a big challenge. I think it would be exciting and interesting to do it in the future. If it works out, it does. If it doesn't, I've had many great years at Indy and lots of great memories."
Stewart, for his part, would not try to keep his driver from making the attempt — as long as it did not interfere with her Cup effort.
"I'm supportive of it if she wants to do it," he said. "The biggest thing is the primary job at hand, and that's the Cup series and making sure we're where we need to be here. It's a lot of effort, not only to do this but to try to do something else on top of this that's not just one weekend. It's a whole month getting ready, plus I think it would take a little time before that. I'm supportive of it as long as everything's in order on this side."
---
---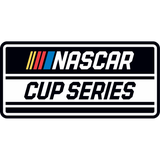 Get more from NASCAR Cup Series
Follow your favorites to get information about games, news and more
---