NASCAR Cup Series
NASCAR Cup Series
Michigan crucial as drivers fight for Chase spots
Published
Aug. 19, 2011 9:24 p.m. ET

Denny Hamlin won Michigan's Sprint Cup race back in June. If he can repeat the feat this weekend, he might have a few more fans than usual.
Hamlin is currently 12th in the points standings and is in line to earn one of two wild card spots for NASCAR's postseason, but if he can move into the top 10 it could open a wild card chance for someone else. That's one of several subplots as drivers scramble to qualify for the 10-race Chase for the Sprint Cup. There are four races remaining in the regular season.
''One extra win, by myself or someone else, completely changes the game,'' Hamlin said.
The top 10 drivers and the two drivers with the most victories in 11th to 20th place earn spots for the Chase. Right now, Brad Keselowski has the inside track to one wild card. He's in 14th place with two wins. Hamlin has just the one win from earlier this year at Michigan International Speedway, but that might be enough, since nobody else chasing a wild card spot has more at this point.
Paul Menard (15th place) has a victory as well, so he can give his chances a major boost by winning again.
''Our focus, even more so than before, shifts to getting the second win and doing all we can to try and get that second win,'' Menard said. ''Throwing the dice on the table and seeing what we've got.''
NASCAR introduced the wild card before the start of this season, and it could set the stage for some aggressive racing among drivers who realize finishing first - and only first - could help them jump into the championship race.
''That's what the points system and movement was made to do - is give guys an opportunity that don't quite have the consistency but still have the opportunity to race for the Chase,'' said Kurt Busch, who is in good shape in sixth place. ''That element of the wild card has definitely made it exciting for everybody to watch.''
Marcos Ambrose, who won his first race in NASCAR's top series Monday at Watkins Glen, is in 22nd place. David Ragan, who is one spot behind Ambrose, also has a victory, and so does Regan Smith, who is 25th.
Hamlin could be in a precarious position if someone behind him earns a second victory - or he could change the equation himself by moving up into the top 10. He's currently 33 points behind 10th-place Tony Stewart.
''If Menard got a win, he's in, right?'' asked Carl Edwards, who was trying to work out the different hypotheticals Friday. ''But if Denny runs well and Tony falls out then there's another two guys - if Tony doesn't get a win, or something like that. Right? I don't know.''
Edwards doesn't really need to know, since he's safely in second place. In fact, his biggest concern Friday was his travel itinerary. There's a Nationwide Series race in Montreal on Saturday, but Edwards' plan to travel there and back was being complicated by the fact that he was trying to track down his passport.
Hamlin is dealing with a different type of stress. He drives for Joe Gibbs Racing, which has had at least 11 engine failures this season in either practices or races. He's going to use a Toyota Racing Development engine this weekend. JGR is merging its engine program with TRD.
''We have to do what we have to do to make sure we finish races at this point,'' Hamlin said. ''Being on the bubble, we cannot afford any DNFs.''
If Hamlin can reach the top 10, Menard would figure to be the biggest beneficiary. Of course, that's also true if Hamlin starts dropping in the standings.
''They want me to get in the top 10,'' Hamlin said. ''But if we have problems, then he could pass me in points. It's such a weird thing.''
Stewart and ninth-place Dale Earnhardt Jr. are trying to hold on to their spots in the Chase. Neither has a win, so the wild card race isn't an option for them at this point.
Clint Bowyer is in even more jeopardy, in 11th place and without a victory.
Bowyer doesn't want to let his contract situation distract him. In the final year of his current deal with Richard Childress Racing, he's not been able to finalize an extension despite public admissions that he'd like a new three-year deal.
''It is what it is. That's, unfortunately, part of this business every three years, but right now I'm focused on these next four races,'' Bowyer said. ''I care about the future, but I've got to set that aside and focus on getting myself in the Chase. We've got a legitimate shot at this, and we need to make sure we do everything we can to see it out.''
---
---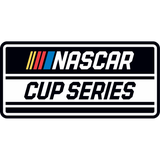 Get more from NASCAR Cup Series
Follow your favorites to get information about games, news and more
---