NASCAR Cup Series
NASCAR Cup Series
Here's why there's anxiety everywhere
Published
May. 23, 2011 1:00 a.m. ET

So we are heading toward the end of May and there is a lot of tension among a lot of NASCAR teams right now. It's the tension to perform. There's a lot of pressure right now.
Jeff Gordon even raised this very question two weeks ago at Dover International Speedway about why are there all these feuds and all this tension among everyone right now.
It's all about performance. You have drivers who have contract negotiations coming up. You've got teams with sponsorship contracts coming up. Maybe on any given Sunday you are having a good run and somebody or something completely out of your control takes that away from you. So the fuses are pretty short and don't take a whole lot to get lit.
So folks want to speculate that there is tension, not problems, but tension in the No. 48 camp of driver Jimmie Johnson. Let's be honest, since the Dover race last September, Johnson and his team have only won one race. That's a span that is pushing nine months. That single win came really on a gamble and a roll of the dice at Talladega Superspeedway last month.
Kurt Busch and his bunch are another group where the tension meter is pegged right now. Here they are with a brand-new sponsor that was basically in the championship hunt all of last year. Now sure, they go to Daytona, win the Budweiser Shootout, one of the Duel races and then finish fifth in the Daytona 500, but since then they have fallen off the map. They showed a little glimmer of a spark Saturday night in the all-star race, but by the end of the night they had hit the wall.
All the teams put a lot of time and effort into the all-star race. It's a different format, it's a much shorter race and there are no points. The race is also normally a very good indicator about where your program is when the teams come back this weekend for the Coca-Cola 600. Since Charlotte is a mile-and-a-half racetrack, the race is also a good indicator of how you will be at all the other one-and-a-half mile tracks.
All those things add up. It's really not just one thing that you can put your finger on as the reason for all the tension right now. Like we always tell you, a good run or a win will heal a lot of wounds.
I am still amazed that team owner Roger Penske, one of the most respected people in the world, has not intervened in what we are hearing and seeing from the No. 22 camp. I've said before that Roger has a lot of good management people in place over there, but I still maintain it will have to come from him for all the personality issues on the No. 22 to be ironed out.
I know from my experience of working for Robert Yates and Richard Childress that it doesn't really matter how many layers of management are in place, when it is all said and done, you go to the man with his name on the door.
Naturally, with all the issues the No. 22 is facing -- the name on the door is Roger Penske.
 
---
---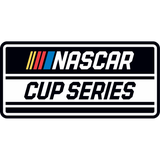 Get more from NASCAR Cup Series
Follow your favorites to get information about games, news and more
---