NASCAR Cup Series
NASCAR Cup Series
For Stewart, Prelude is perfection
Published
Jun. 5, 2012 1:00 a.m. ET

Tony Stewart has won the Prelude to the Dream three times. He shares his thoughts about the "perfect night" at Eldora:
I've been fortunate enough to win the Prelude three times, but those wins aren't what make the Prelude a perfect night.
In 2007, I actually got caught up in a wreck and couldn't finish the race. I immediately got on top of my hauler and watched Kyle Busch, Jeff Gordon and Carl Edwards battle three-wide for the win. It was some of the best racing I had ever seen at Eldora in my life. It was Jeff's first time on dirt in more than a decade, and he didn't miss a beat. That was my perfect night.
When I roam the pits throughout the night and talk to each of the drivers, each one of them has a grin from ear to ear and each tells me, "This is how racing should be." And that's what makes a perfect night.
When Jimmie Johnson won in 2010 and got out of the car and gave me hug and said, "This is awesome," that's a perfect night.
When I look up in the stands and see 20,000 fans cheering for their favorite drivers and enjoying the night, that's a perfect night.
And, finally, but perhaps most important, knowing that we can write a check to Feed The Children and help fight hunger across America, that's a perfect night for me.
As for the prospects for the 2012 race, Clint Bowyer Racing has dominated the past two events. I think 2012 might be our year. I'm confident that Mark and Josh Richards will give me a great car for Wednesday night. I hope we can get up front and challenge Clint and Kyle and those others I know will be up there. But first place or last, Wednesday will be another perfect night at Eldora.
Because, for the eighth year in a row (and sixth partnering with HBO pay-per-view), Prelude to the Dream will allow us to provide financial assistance to a good cause. In the past, we've raised millions of dollars to benefit the Victory Junction Gang Camp, wounded soldiers and numerous children's hospitals across the country.
This year, Feed The Children will be the recipient of our net Pay-Per-View proceeds. And my work earlier this year with Feed The Children proved to me what a worthy cause it is. I learned that 16 million children go to bed hungry each night in the United States, and the summer months are extremely tough on those children, as they are out of school for the year and unable to take advantage of the meals provided by schools.
Though the media portray me as the driving force behind the Prelude, it could not happened if not for the 27 other drivers who take a full day out of their schedules to come to Eldora the first or second Wednesday every June. Those guys the credit. NASCAR drivers do not get many days off throughout the year, and it's special for me to see all these drivers commit their precious time to participate in the Prelude.
The live, commercial-free, high-definition broadcast will begin at 8 p.m. ET Tuesday with an immediate replay. The Prelude to the Dream has a suggested retail price of $24.95 and is available to more than 92 million pay-per-view homes. HBO Pay-Per-View is the leading supplier of event programming in the pay-per-view industry. Ordering information and up-to-the-minute racing information is available at either www.PreludeToTheDream.org or www.HBO.com. Updates can also be found on Facebook at www.facebook.com/PreludeToDream and on Twitter at twitter.com/PreludeToDream (@PreludeToDream).
---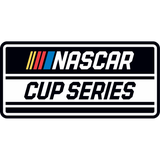 Get more from NASCAR Cup Series
Follow your favorites to get information about games, news and more
---