NASCAR Cup Series
NASCAR Cup Series
Roush Fenway seeking answers in a challenging season
Published
Aug. 20, 2015 2:58 a.m. ET

DARLINGTON, S.C. (AP) Jack Roush believes that two years of frustration and failure for his Sprint Cup program are about to end, even though the results this season paint a different picture.
The cars of Roush Fenway Racing haven't won since Carl Edwards took the checkered flag at Sonoma, California, in June 2014 - an uncomfortable 43-race drought that doesn't sit well in the RFR garage heading to Bristol Motor Speedway this weekend.
Greg Biffle, the most accomplished of Roush Fenway's three drivers with 19 Sprint Cup victories, has not won in 80 races, since June 2013 at Michigan. He's had three top-10 finishes this season, Biffle's younger teammates, Ricky Stenhouse Jr. and Trevor Bayne, have struggled even more on NASCAR's biggest stage.
''That's for sure,'' Stenhouse said.
Stenhouse's fourth-place finish at Bristol in April is his only top-10 this season.
Bayne, the one-time winner of the Daytona 500, has two ninths as his best finishes in the iconic No. 6 program that Roush and driver Mark Martin led to 35 wins.
''We have been in Cup racing now for 28 years,'' Roush said, ''and had times when we had the hot hand and the combination that everyone else wished they understood or could have and there have been times when we lacked that. We are on a cycle now that is on its way back up.''
That sounds hard to believe given the performance of the Roush Fenway cars In this winless season, the team's first since 1996. It will be harder to swallow should Biffle, Stenhouse and Bayne miss the playoffs - a distinct possibility without a victory or major shuffling over the final three regular-season races.
Biffle is 18th in points with Bayne 27th and Stenhouse 28th.
Stenhouse said Tuesday that the strongest asset RFR has these days is a tenacious attitude that things will turn around, perhaps even as quickly as Saturday night at Bristol. Stenhouse said his past successes at Bristol - he's had three top 10s in five career Sprint Cup races there - give the team hope of stealing a win to make the championship Chase.
''We know if we don't get it done there, it's going to be tough,'' Stenhouse said. ''But the great thing we have at Roush Fenway Racing is a lot of good people working hard.''
Biffle said he thought Michigan, where he leads all active drivers with four victories, was a strong chance to break his drought and reach the Chase for the seventh time in eight years. Instead, he wound up 23rd.
''We feel the pressure, trust me,'' Biffle said.
It can't help the cause when former Roush Fenway racers like Edwards and former Sprint Cup champions Matt Kenseth and Kurt Busch are having success with other programs.
Roush is focused on the drivers he has, not those who've moved on.
''All of my programs have potential,'' Roush said.
Biffle appeared to have things trending forward in May with a win at the Sprint Showdown before the All-Star Race, then a second-place finish in the Coca-Cola 600 a week later. But he has had just one showing better than 12th in the 10 races since, a fifth at Pocono three weeks ago.
Roush said his cars have ''streaks of brilliance'' at times before falling out of races because of a flat tire or some other issue.
And he's not about to change is lifelong philosophy of promoting from within. That, he said, has led to 17 of his 36 drivers having a Sprint Cup victory to their credit, something Roush takes pride in.
Stenhouse sees the gap closing with the current powerhouse programs of Hendrick Motorsports, Joe Gibbs Racing, Team Penske and Stewart-Haas Racing, whose drivers have combined to win 22 of 23 races this season.
''There's times we get frustrated in races and it may seem like we want to quit,'' said Stenhouse, who won two Xfinity Series titles before moving up to Sprint Cup. ''But we want to run well for our sponsors. We want to run for Jack (Roush). I want to get it turned around for him and a lot of people do.''
Sounds just like Roush, who at 73, is focusing on returning RFR to the top.
''I am not going to give up,'' Roush said.
---
---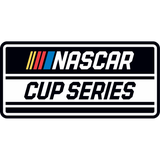 Get more from NASCAR Cup Series
Follow your favorites to get information about games, news and more
---