NASCAR Cup Series
NASCAR Cup Series
NASCAR the big winner with Jeff and Junior on top
Published
Aug. 4, 2014 5:56 p.m. ET

It was Jeff Gordon's championship to lose just a week ago after his record fifth win at the Brickyard. Then Dale Earnhardt Jr. completed a season sweep at Pocono and now he's the guy to beat.
Jeff and Junior, two of NASCAR's biggest stars heating up during this lazy summer stretch of racing. NASCAR really couldn't ask for anything more.
Well, it wouldn't hurt if Tony Stewart threw his hat into the ring, too. As of Tuesday, it will be one year since the broken leg that ended his season, and Stewart has now gone 14 months without a victory. He is on the outside looking in on the Chase for the Sprint Cup championship field.
Stewart is one of the very few drivers who move the needle for NASCAR, and he has just five races remaining to grab a win he desperately needs to make him automatically eligible to race for the championship. For now, the only noise Smoke is making on the track is his constant sniping against blocking (do as he says, not as he does), but it might be time for him to block his way into Victory Lane.
That would give NASCAR the trifecta for its highly anticipated Chase, which for the first time will feature elimination rounds and a winner-take-all finale. Picture the glee on Brian France's face in Phoenix if it's some combination of Junior and Jeff, Smoke and Jimmie Johnson, Brad Keselowski, Kyle Busch and Kevin Harvick all jockeying to make the Final Four showdown at Homestead.
Maybe Stewart makes it, maybe he doesn't - and really, he needs to be in the Chase because the intensity is always higher when Smoke is involved - but that's just another element of this win-win time for NASCAR.
The powers that be can't ask for anything more than the 24 and 88 flexing their muscles right now, when neither team has anything to lose. They are playing with house money, having fun seeing what they are made of before the 10-race Chase.
For Gordon, the points leader for 14 of the last 15 weeks, it's about building the confidence of his team and making them believe a championship is possible. There was no doubt after the Brickyard victory, and he followed it by leading a race-high 63 laps Sunday at Pocono before finishing sixth.
The win went to Earnhardt, who used crew chief Steve Letarte's strategy to complete the Pocono sweep. It was his third win of the season - the same amount of victories Earnhardt earned all of 2006 through 2013 - and came just four days after Hendrick Motorsports announced Letarte's replacement for 2014.
It showed the 88 team isn't letting up, and Letarte is determined to guide Earnhardt to his first championship before he turns him over to Greg Ives at the end of the season.
Both will have to contend with Hendrick teammate Johnson, who may or may not be playing possum. He doesn't have a top-10 finish since the last week of June, but it's not unusual for Johnson, much like a swimmer, to taper off before turning it up several notches when everything is on the line.
Then there's Harvick, who seems to be up front and in contention every week, and Team Penske's Keselowski and Joey Logano. They've got a combined seven wins and eight poles between them, and all three are locked into the Chase and looking ahead to September.
But there are many drivers who don't have that luxury just yet, including Matt Kenseth, who fell just short of winning the title last season.
He's winless so far this year, and like his Joe Gibbs Racing teammates Kyle Busch and Denny Hamlin, not at the same performance level they were last season. While Kenseth should get in on points - he's fourth in the standings with five weeks to go - no one can take anything for granted.
Same goes for Clint Bowyer (ninth in points), Greg Biffle (13th) and Kasey Kahne (14th). They are all perennial Chase qualifiers, but could all be bumped if some longshots - see: Aric Almirola at Daytona - start winning some races. A coveted Chase spot could vanish if road course ringer Marcos Ambrose makes it to Victory Lane at Watkins Glen on Sunday.
NASCAR also could see hotshot rookies Kyle Larson, a success story from its diversity program, and Austin Dillon, the grandson of team owner Richard Childress, sneak their way into the Chase. Both are currently ranked inside the top 16 in the standings, and should there not be 16 race winners, they've got a shot at making the final cut.
The story lines are changing every week, and in these dog days of summer, a time when nothing used to matter in NASCAR, everything is going right.
---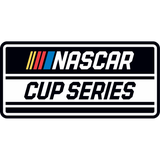 Get more from NASCAR Cup Series
Follow your favorites to get information about games, news and more
---