NASCAR Cup Series
NASCAR Cup Series
From comeback to contention, Busch on brink of championship
Published
Nov. 20, 2015 2:28 a.m. ET

HOLLYWOOD, Fla. (AP) Joe Gibbs heard crying on his racing team's plane ride to Florida and thought there was a tinge of familiarity in the child's tears.
He just had to needle Kyle Busch, the father of little Brexton Locke Busch.
''I said, `Sounds just like you in the car,''' Gibbs said, laughing.
Brexton turned 6 months old Thursday and his father is also celebrating an unlikely berth in NASCAR's championship race on Sunday. This weekend marks nine months since his horrific wreck in an Xfinity Series race the day before the Daytona 500 that left him with a broken right leg and broken left foot.
Stuck in a hospital bed, Busch was only hopeful of a comeback, not necessarily championship contention. He needed NASCAR to grant him a waiver to become eligible for a spot in the Chase for the Sprint Cup championship. Oh, and he had to win a race - and there was that pesky detail of cracking the top 30 in the points standings.
''I've never been really injured that bad in my life, so I didn't really know what to expect or know what it was going to be about,'' Busch said.
Busch missed 11 races, but not a beat and he stamped his resume with a summer hot streak that shifted the focus from comeback to contender.
After missing Sprint Cup's opener, he is racing in the No. 18 Toyota against four-time champion Jeff Gordon, defending champion Kevin Harvick and Martin Truex Jr. in Sunday's finale at Homestead-Miami for the title.
Busch returned at Charlotte and was stuck in 39th place in points four races later, chasing back-of-the packers like David Gilliland, Cole Whitt and Brett Moffitt with time running short in the Chase cutoff. Then he won at Sonoma. Two races later, it was a checkered flag at Kentucky. Then at New Hampshire, and he kissed the bricks at Indy to cap a stunning run of four victories in five races that made him the man to beat in NASCAR.
He had his waiver, a new son, a supportive wife and, just maybe, a newfound maturity that had eluded one of NASCAR's most petulant stars.
''I think that's part of just of, who knows, growing up, all those other family things,'' Gibbs said. ''But I think he definitely now is in a different place than he was 10 years ago.''
Rick Hendrick, who gave Busch his shot at Cup racing in 2004, has seen the driver evolve into a more thoughtful man on and off the track.
''I think some people figure it out quicker than others, and some people never figure it out,'' he said. ''But he's done a great job. To come from where he's come from this year, pretty remarkable to have the streak that he put together with the pressure under him to get in this thing.''
JGR snapped up Busch after his 2007 firing from Hendrick Motorsports. Busch has taken the torch from Mark Martin as the best active driver never to win a Sprint Cup championship. He poked fun at how he's the king of the minor leagues, winning 76 Xfinity Series races and 44 in the Truck Series, yet failing to win any of Cup's crown jewel races among his 33 victories until he won at the Brickyard.
Busch would like to have a Cup championship to match the one his big brother Kurt took home in 2004, the first year of the Chase.
Busch has a new contract with JGR, which also got sponsor Mars Inc.'s M&M's brand to extend its deal.
''It made me reflect on what this weekend means,'' Gibbs said. ''For us, you have Toyota's chance to win a Cup title for the first time ever, you got M&Ms for the first time ever and you got Kyle. I think everybody is nervous and everybody knows what's at stake.''
Busch has never raced with a Cup championship on the line. Win on Sunday and the next time Gibbs sees tears in the Busch family, they could be from the joy of a championship.
---
---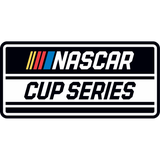 Get more from NASCAR Cup Series
Follow your favorites to get information about games, news and more
---