Major League Baseball
Major League Baseball
Wrigley Field to keep serving up Old Style beer
Published
Sep. 8, 2011 2:00 a.m. ET

Chicago's iconic workingman's brew will continue to have a place at Wrigley Field under a deal announced Wednesday by the Chicago Cubs and Pabst Brewing Co., the maker of Old Style beer.
Old Style has been available to Cubs fans since 1950, and under the new deal, it will be peddled at Wrigley Field through 2013. This workingman's brew is as much part of the lore at the home of the Chicago Cubs as bricks, ivy and the billy goat curse blamed for the team's long championship drought - so news that Pabst might pull the beer from the ballpark after six decades didn't sit well with loyalists.
''I'm excited as a fan of both organizations that the Old Style tradition at Wrigley Field will continue,'' said Cubs owner and board member Todd Ricketts.
Cubs spokesman Kevin Saghy says the intent of both sides is to keep the partnership going as long as possible. Saghy refused to disclose the value of the new contract.
In a city of refining tastes that is embracing craft beers and microbreweries, Old Style is a throwback to the six-pack. It's an anachronism to the frequent criticism from crosstown White Sox fans that Wrigley is filled with yuppies less interested in the game than taking photos of one another.
But many fans wouldn't think of drinking anything but Old Style during a Cubs game.
Pabst threatened earlier this year to pull the beer from the ballpark after the contract ended at the close of the 2011 season. According to a published report, billionaire C. Dean Metropoulos fired off a memo to senior staffers shortly after he bought Pabst last year that he wanted to ''exit the Cubs deal'' in favor of spending more to market Old Style Light.
On Wednesday, Metropoulos said it was important for Pabst to remain and Wrigley Field tradition.
''For more than six decades Cubs fans have been drinking Old Style beer at Wrigley Field and it has always been part of the game day experience at this legendary ballpark,'' Metropoulos said in a statement. ''It was important for us at Pabst Brewing Company to continue this long-standing tradition.''
Officials of Pabst say the Old Style and Cubs partnership is one of the longest in professional sports.
Under the renewed agreement, the beer will be advertised with updated signage and Pabst will engage in more fan events and promotions next season.
---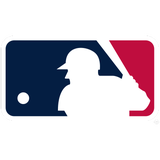 Get more from Major League Baseball
Follow your favorites to get information about games, news and more
---