Major League Baseball
Major League Baseball
Woman hit by bat during Royals game facing surgery
Published
Apr. 2, 2011 11:08 p.m. ET

The companion of a woman who was struck in the face by a shattered bat said she had to wait about 45 minutes before Kansas City Royals officials got her into an ambulance.
Sue Cooney, 64, will require extensive surgery to repair damage to her cheek bone and eye socket, said Mike Sterrett, who shares a home with her in suburban Leawood, Kan.
The woman was struck by the shattered bat of outfielder Torii Hunter during the Angels-Royals season opener on Thursday. Sterrett said they and others seated around them were angered by the slow response by Royals officials as she sat dazed and bleeding three rows behind the Angels' dugout.
Bob Rice, the Royals' vice president for ballpark operations, said there was no undue delay in getting the injured woman into an ambulance. Rice declined to say how long it did take.
''We're not going to divulge the intricate details of it,'' said Rice. ''We have a professional medical staff that we're very pleased with.''
Cooney could not be reached for comment. Sterrett said they were not contemplating legal action, but that they both were angered to read in the Kansas City Star the next day that the Royals announced she was ''fine'' and had insisted on staying at the game.
''It was very unprofessional. They were very unprepared,'' said Sterrett. ''She was in a great deal of pain and we couldn't get anybody.''
Sterrett said the shattered bat struck Cooney on the right side of the face and she stayed overnight at a hospital.
''Her cheekbone is fractured and twisted. The floor of her eye socket is also fractured,'' Sterrett said. ''The injuries are very serious. In addition, she had some cuts. Right now, she's taking pain medication and she is feeling better.''
Sterrett said he and Cooney and his son were sitting three rows behind the visitors dugout.
''While we're waiting, somebody in the crowd gave me a towel, and somebody else gave me some ice. When the ushers did show up, they didn't do anything,'' he said. ''I was expecting emergency workers to come down. In fact, they suggested, `Let's just get her to walk up the next level,' and I said, `Are you nuts? She got hit in the head.'
''She was in a lot of pain. I'm sitting there holding her, trying to keep her awake. A fan in the crowd who was a trauma nurse came down to check on her while we were waiting, and I'm not kidding you, it seemed like forever. We were going, `My God, where are those people?' It's still frustrating.''
He said the Royals finally tried to get a gurney to the injured woman.
''But they couldn't. Somebody said it wouldn't fit. It was a mess. That was the part that made us and the people around us most upset. They didn't do anything. Finally, they loaded her in a wheel chair. Don't get me wrong - there were some (Royals) people who tried to help. But they were very slow with the response.''
Sterrett said several people who had been seated nearby called on Friday morning outraged that the Royals had announced she was OK.
Hunter had a bat boy take her an autographed bat.
''She didn't leave her seat, so I figured maybe she was OK,'' said Hunter. ''I'm trying to get her number so I can call. I just feel like I need to talk to her. I was worried from the time it happened. I wish her the best. I hate that this happened.''
While declining to say how long it took medical personnel to get Cooney into an ambulance, Rice said it was ''absolutely not'' 45 minutes.
''We were very pleased with the response time,'' he said. ''We were very pleased with the care she was provided. And it's very unfortunate. We're thankful that she's not very seriously injured. We have a professional medical staff and they made a decision to get her the treatment she needed as quickly as possible.''
Sterrett said Cooney ''looks like she's been in a bar fight.''
''We're waiting for the swelling to go down. She's black and blue. As soon as they can, she'll do the surgery, which will require several procedures. But it's like she said, at least she's alive and she still has her eyesight.''
---
---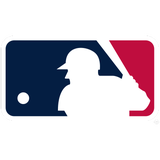 Get more from Major League Baseball
Follow your favorites to get information about games, news and more
---