Los Angeles Dodgers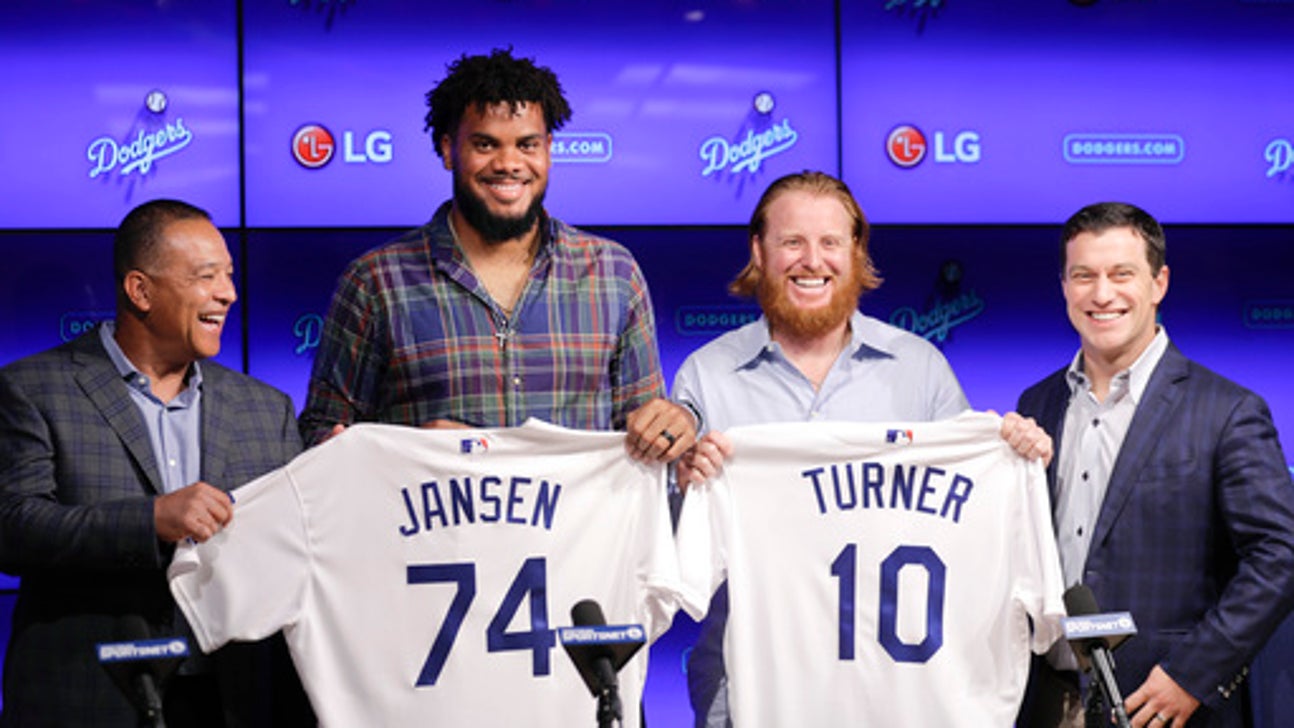 Los Angeles Dodgers
With Jansen and Turner in fold, Dodgers meet 2 winter goals
Updated
Mar. 4, 2020 6:25 p.m. ET

LOS ANGELES (AP) Closer Kenley Jansen and third baseman Justin Turner never seriously considered leaving Los Angeles, making it easier for the Dodgers to achieve their two biggest offseason priorities of re-signing the free agents.
Both players expressed their shared desire to help the franchise win its first World Series title since 1988.
Jansen finalized an $80 million, five-year deal on Tuesday, while Turner agreed to a $64 million, four-year deal last month.
''It ain't about the money; it's where you want to be,'' Jansen said Wednesday.
As the National League Reliever of the Year and a first-time All-Star, Jansen could have commanded more money elsewhere. His career-high 47 saves were second-most in the majors. But the right-hander preferred the comfort of Los Angeles and the organization where he began his career as a catcher.
The Dodgers later switched him to pitcher. Jansen cited Dodgers pitching legend Don Newcombe, who attended the news conference at the stadium, for helping and motivating him.
''It means so much to me to be here, that's the thing for me,'' said Jansen, whose 3-year-old daughter lives in Los Angeles, where his family from Curacao enjoys visiting during the season.
Turner was a free agent for the first time in his career.
''It's not always greener on the other side when you go to an organization,'' he said. ''You don't necessarily know what you're getting yourself into. I knew exactly what was here. I love being a Dodger and love being in the community. I wanted to continue those relationships and keep building on it and have some unfinished business, too.''
Turner, along with outfielders Yasiel Puig and Scott Van Slyke, traveled to Curacao to attend Jansen's wedding. It wasn't until the day of the ceremony that free agency came up.
''I don't think either one of us was trying to pressure anyone to make any decision,'' Turner said.
Jansen credited Turner's positivity as a major influence on him.
''Sometimes when I get out of line he pulled me aside and put me back on track,'' the reliever said. ''Always being positive, that's the thing you want in the clubhouse.''
Manager Dave Roberts said he took a backseat in the negotiations so as not to influence them.
''They said they wanted to be Dodgers and it showed,'' he said. ''They might have left some money on the table, but Andrew (Friedman) and I have talked many times about getting the right guys here.''
Friedman, president of baseball operations, said the Dodgers ended last season with talent capable of winning a championship and a clubhouse environment that is conducive to winning.
He called Jansen ''the best reliever in baseball,'' while singling out Turner's ''burning desire to win.''
''This city deserves a championship and it's been waiting for one a long time,'' Turner said. `'We'd love to be the guys that get to bring that home.''
---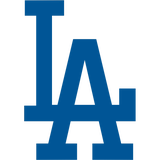 Get more from Los Angeles Dodgers
Follow your favorites to get information about games, news and more
---